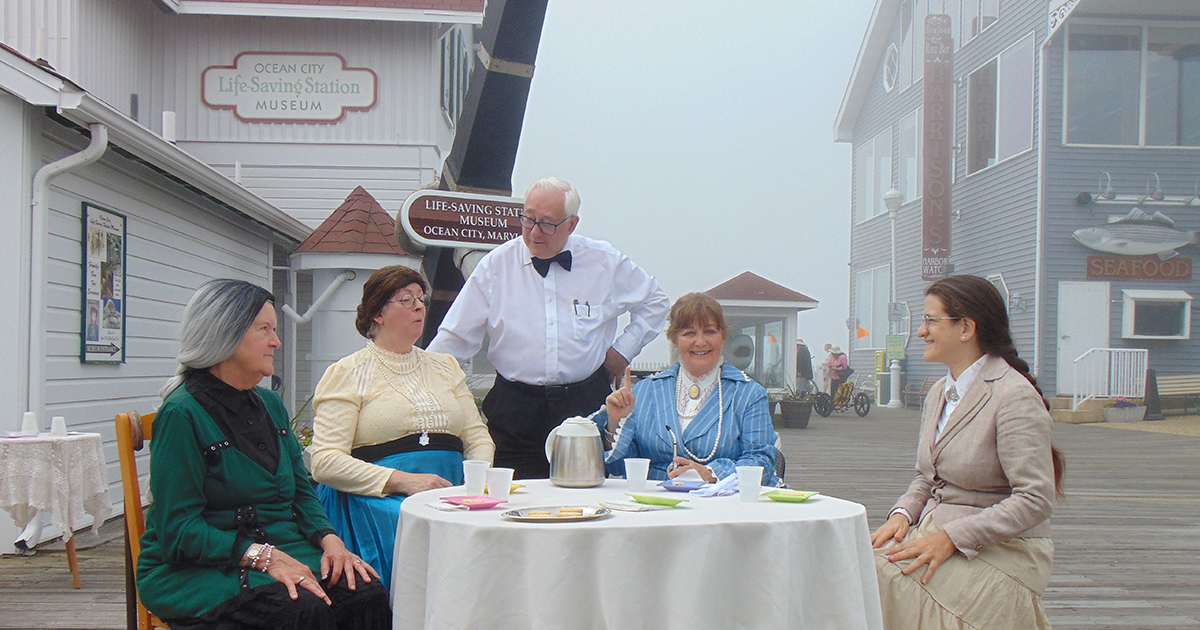 Year of the Woman
Ocean City is celebrating with its Maryland partners for 2020's Year of the Woman!
Ocean City is the perfect place for such a celebration, as the city's hospitality industry was actually started by women.
Years ago, women needed to supplement the family's fishing and watermen income. They began doing so by taking beach visitors into their homes as inns and boarding houses. Today, this multimillion-dollar industry traces its roots back to the ladies who began hotels such as the Dunes Manor group, the Harrison Group of Resort Hotels and Restaurants, the Cayman Suites, the Empress, Francis Scott Key, and many more.
Ocean City is also celebrating Harriet Tubman and her accomplishments as a conductor on the Underground Railroad, helping relatives and friends get to the free North, during times of slavery. Tubman—or "Minty" as she was known in those days—was born in neighboring Dorchester County on the Chesapeake Bay side of the Eastern Shore of Maryland. During their stay, groups could visit the Harriet Tubman Underground Railroad Visitor Center, one of Ocean City's nearby regional offerings. The site is free, bus-friendly, and a hub of cultural, historical, and environmental education.
The center neighbors the Blackwater Wildlife Refuge, known as the Everglades of the Mid-Atlantic for its nesting American bald eagles and native wildlife.
Ocean City is a modern beach resort surrounded by all these national treasures. With interests for groups of any kind—from students to seniors to family reunions; nature lovers, historians or beach devotees—you're sure to find it in Ocean City.
To learn more, call 800.626.2326, contact Norma Dobrowolski at [email protected] or visit Ocean City, Maryland.
Written by Norma Dobrowolski, Destination Sales Manager, Ocean City, Maryland CVB.
Courtesy of Ocean City, Maryland CVB.
Photos courtesy of Ocean City, Maryland CVB