What to Do on a Girls' Trip to Sedona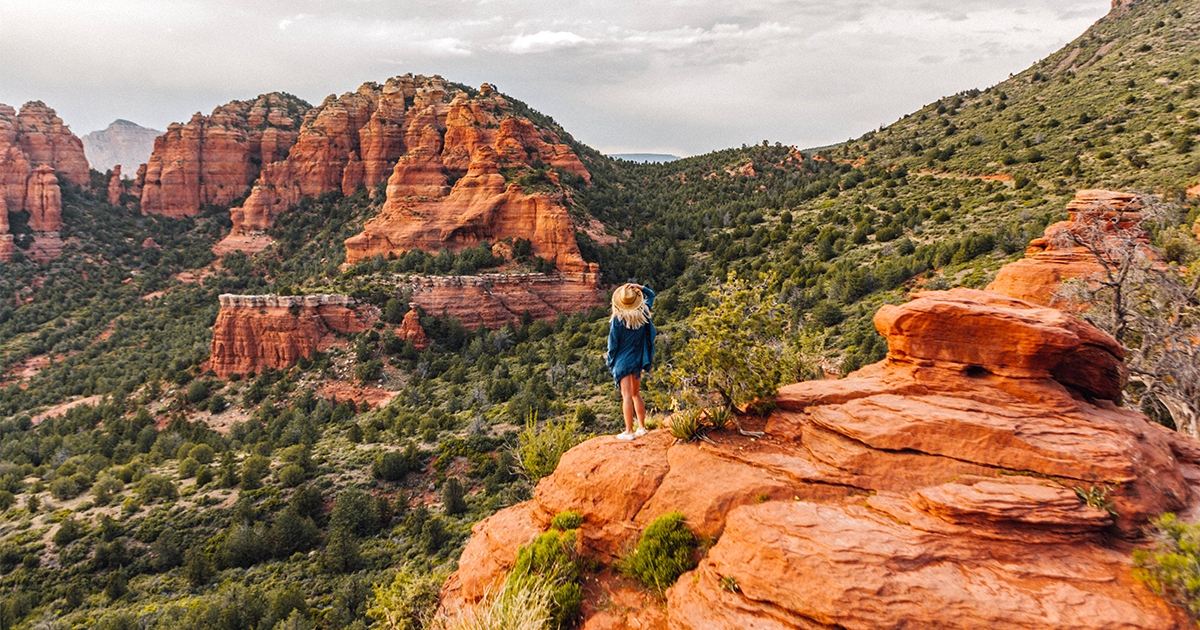 Scenic wonders abound in Sedona, a desert destination full of opportunities to have the time of your life with your closest friends. Surrounded by red rock canyons and forest greenery, Sedona is located a mere two hours from the Grand Canyon and only a 90-minute drive north of Phoenix, making it a must-visit destination for visitors.
From the delicious and thirst quenching to the eclectic and rejuvenating, keep reading to learn our shortlist of things to do on your next girls' trip to stunningly scenic Sedona.
FEEL LIKE A KID AGAIN
There are plenty of ways to channel your inner child in Sedona, including a visit to the historic and beautiful 43-acre Slide Rock State Park. Originally known as the Pendley Homestead, today Slide Rock is recognized as a popular spot for visitors to soak up the sights and cool off with the park's namesake natural slide, clocking in at 80 feet long and 2.5 – 4 feet wide. What better place to feel like a kid again with your best friends than when surrounded by the red rocks of Sedona's Oak Creek?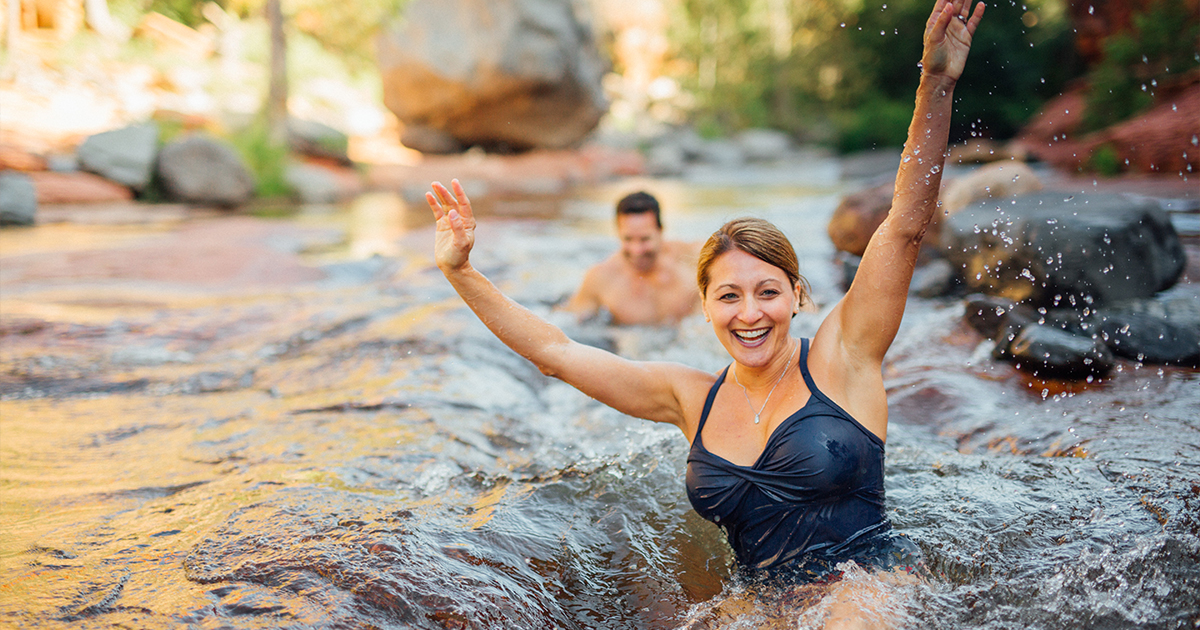 TAP INTO YOUR SPIRITUALITY
No matter your faith, many have found a way to tap into their spirituality in Sedona, widely known as an "open air cathedral." From places of worship and spiritual tours to readings with psychics and intuitive healers, there's no shortage of avenues for exploring the less traditional. Sedona as a whole has also long been considered a vortex, with specific sites noted as having the most intense energy of them all: Airport Mesa, Cathedral Rock, Bell Rock and Boynton Canyon. Doesn't hurt that they're also among the most scenic stops you could think of.
Whether you're searching for inspiration, a moment of prayer or some time for contemplation (or all three), Sedona has what you seek.
RELAX
Knowing Sedona is as beautiful as it is, it makes perfect sense that it's an ideal destination to book a spa service or two—including a massage among the mountains. Luckily, there are plenty of options for you and your best friends to choose from. Yoga is also huge in Sedona, so don't hesitate to Down Dog your way to inner harmony on your visit.
Relaxation takes many forms, so keep in mind: There are also more than 80 art galleries and numerous cultural events to explore.
WINE AND DINE
In addition to the undeniably delicious flavors of the Southwest, Sedona's culinary scene offers a bounty of mouthwatering options brought to your plate from top chefs and some of the most creative minds in the business. From the high-end to the comfortably casual, your palette will thank you later.
If wine is your jam, be sure not to miss the Verde Valley Wine Trail, where your group could tour and peruse the tasting rooms of several stellar wineries. There's also transportation from Sedona, all within 30-45 minutes from town.
GET OUTSIDE
This seems obvious, but of course we had to include it! Thankfully, Sedona makes getting outside with your girlfriends easy with its abundance of outdoor marvels, picture-perfect locations and trails (the majority of which are located in Coconino National Forest). Of course, take proper preparation steps before your outdoor adventure—and enjoy!
Written by Sarah Suydam, Managing Editor for Groups Today.
Photos courtesy of Sedona Chamber of Commerce & Tourism Bureau.