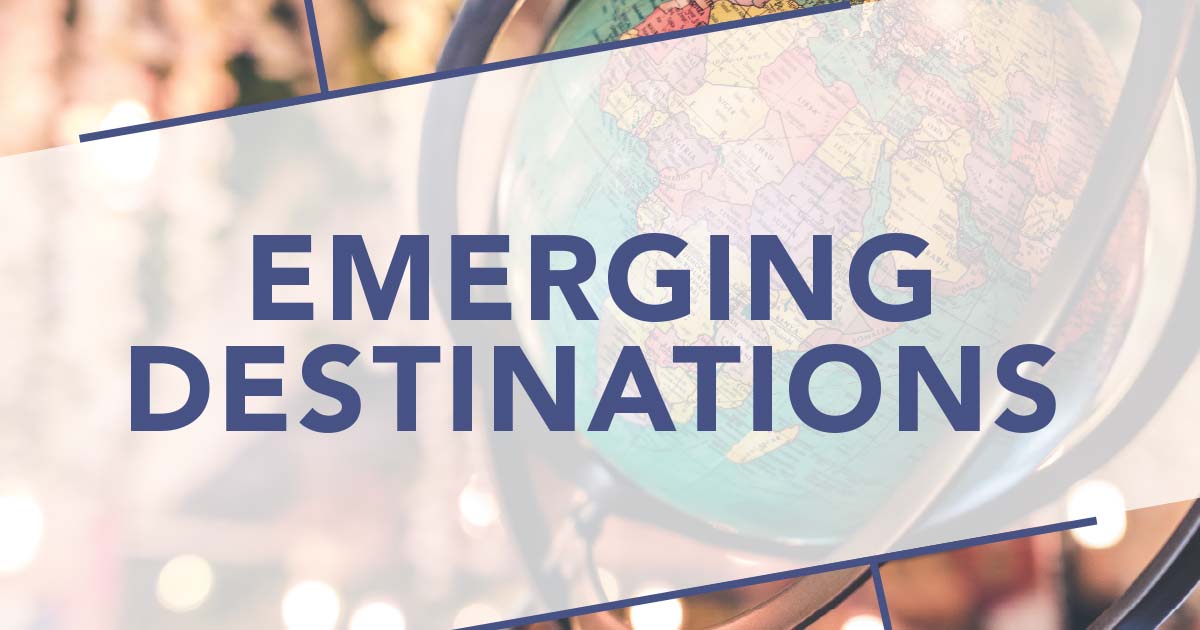 Top Emerging Destinations for Student Travel in 2019
Member tour operators belonging to the Student & Youth Travel Association, SYTA, selected these five cities as the Top Emerging Destinations for student travel.
BALTIMORE, MARYLAND
Every day really is an open door in Baltimore. Enriching and exhilarating learning opportunities abound in this maritime city with nautical roots, situated at the top of the Chesapeake Bay. Students could search for treasure, see the stars, dine on the high seas, walk in the steps of Civil War-era sailors and more. The historic Inner Harbor blossoms with chances to explore and learn—and maybe even joust.
ATLANTA, GEORGIA
A city with countless must-see attractions and learning opportunities, Atlanta offers the best of urban life and thousands of acres of serene nature. There are plenty of chances for students to learn about the civil rights movement and African-American culture, explore museums in Midtown, visit the apartment where an iconic book was written, check out Georgia's only 4D theater, be immersed in professional and college sports, and more.
ST. LOUIS, MISSOURI
The Gateway City is as welcoming as it gets. Home to one of the top five science centers in the United States, St. Louis will have students in awe as they peruse architectural marvels made of found objects, learn about hundreds of species of animals in Forest Park, and get to know the city's history at the feet of its most recognizable manmade monument—the tallest in the nation.
SEATTLE, WASHINGTON
Washington's largest city by the sea is full of adventure and unmatched natural beauty. Students will find hours of fun throughout a bevy of museums, exploring everything from pop culture and hands-on activities to airplanes and close animal encounters. Delightful and informative, STEM activities and laser light shows are among the fun. You could hop on a cycling tour or catch the ferry—and maybe a glimpse of a killer whale.
NEW ORLEANS, LOUISIANA
New Orleans teems with rich culture, one-of-a-kind stories and celebrations coveted worldwide. Students are afforded the opportunity to learn about the French Quarter on foot, the beauty of the natural world on dry land and underwater, and in-depth World War II history. Whether seeking exposure to world-class jazz and musical heritage or a chance to perform alongside some of the world's most renowned musical artists, students are sure to leave feeling inspired.
Written by Sarah Suydam, Staff Writer for Groups Today.
This article originally appeared in Teach & Travel.