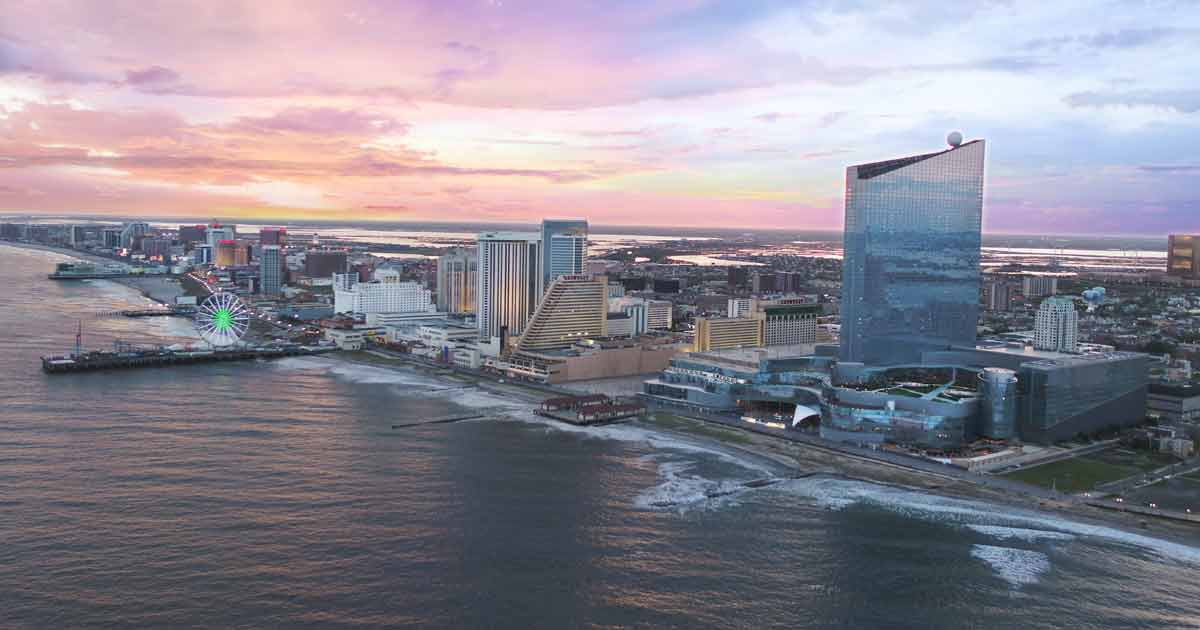 Rediscover Atlantic City
You may already know Atlantic City for its world-famous Boardwalk and casino resorts, but did you know there are new developments happening in the city all the time? Take a dive in to see what's new in the gaming capital of the Northeast.
The Boardwalk everyone knows so well spans continuously over a continuous 7 miles and the inlet section of the new part of the Boardwalk has now been completed, meaning bikers can now ride into Gardner's Basin.
Steel Pier has debuted its newest attraction, the Observation Wheel. The 227-foot-tall attraction offers groups sweeping views of the Atlantic Ocean and the Atlantic City skyline, from inside 40 climate-controlled gondolas. Groups will enjoy three full rotations during the approximately 15-minute ride, open year-round. Unique packages can be crafted for groups and events. AC Axe & Pub also recently opened at the Steel Pier.
Ocean Casino Resort, formerly known as Revel, has reopened and offers a large selection of dining options, a 32,000-square-foot spa and more—not to mention the largest Topgolf Swing Suite overlooking the Atlantic Ocean.
Also making a recent entrance on the Boardwalk is Hard Rock Hotel & Casino. Located in the space of the former Taj Mahal Casino, groups could explore a Hard Rock Casino with 2,200 slots and 120 tables, Hard Rock Cafe, entertainment venues, newly renovated rooms, pool, and more. There's even a Sugar Factory!
Have you heard of the Orange Loop? Just steps off the world-famous Atlantic City Boardwalk, the Orange Loop consists of three beach blocks of one-of-a-kind restaurants, bars, live music, coffee, yoga and more. The Orange Loops borrows its name from everyone's favorite board game: Monopoly. Starting with the beach block of Tennessee Avenue and expanding into St. James Place and New York Avenue, groups will find the best of the new Atlantic City here.
Feeling thirsty? Little Water Distillery is Atlantic City's first and only distillery to produce whiskey, rum, vodka, and gin. Groups could get in on the action by taking part in some tastings or taking a behind-the-scenes tour, available daily.
Atlantic City also has a growing arts and culture scene, including numerous festivals and events during the year that take make full use of the city's beach and waterfront environment: Big Name Beach Concerts, Atlantic City Seafood Festival, Atlantic City Beer and Music Festival, The Annual Atlantic City Airshow—just to name a few.
Interested in learning more about the latest in Atlantic City? Visit Tour AC.
Content courtesy of Tour AC.
Photo courtesy of Meet AC.