Pick Up a Piece of St. Landry Parish at Tony's Country Store
There are plenty of reasons to visit St. Landry Parish, Louisiana. Whether you're interested in the Spiritual Trail featuring a wide range of historic churches and landmarks, the best cuisine in Louisiana with food festivals and cook-offs almost every month, or (for the zydeco and Cajun music enjoyers) live music to dance to every weekend, there's something for everyone.
No matter what draws you to St. Landry Parish initially, Tony's Country Store will fit into any type of itinerary, from a day trip to a weekend getaway.
With the store's grand opening in December 2022, what was once an "if you know, you know" secret that only locals took advantage of has become a must-stop shopping destination on any tour of the parish. Located directly in front of the Tony Chachere's boxing and distribution factory along I-49 in Opelousas, the store stands as an homage to the culinary phenomenon for whom it's named, Tony Chachere. Tony Chachere was a native of Opelousas and developed the flavors he is most famous for right along the bayou.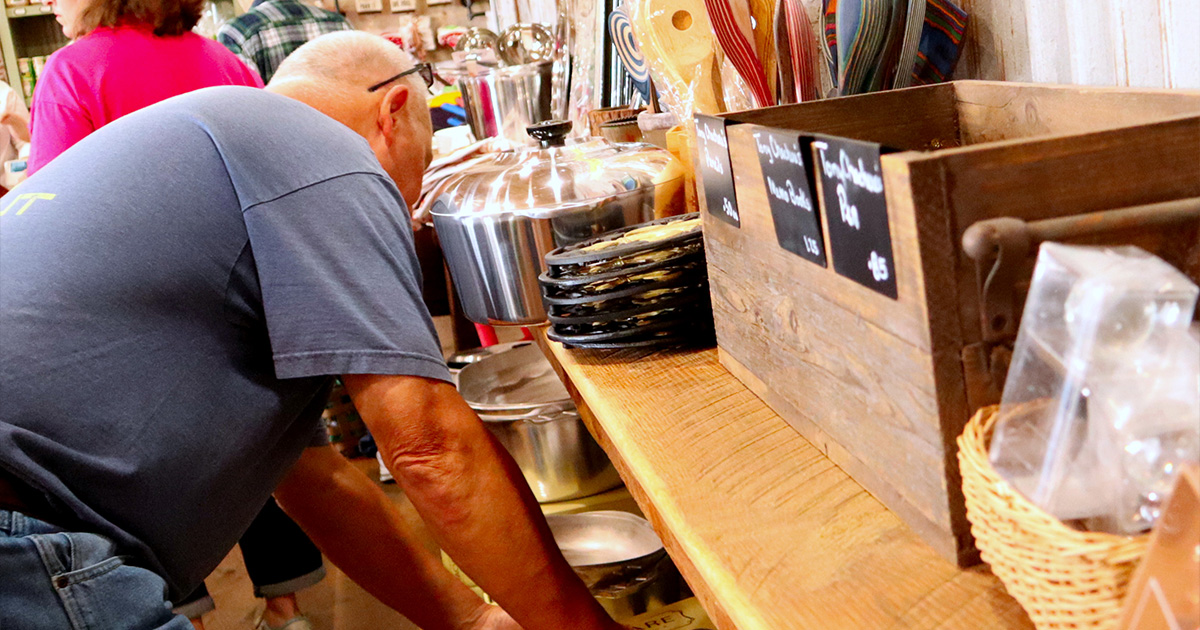 Tony's Country Store is the perfect spot to purchase Louisiana-inspired gifts and souvenirs. From custom-cutlery to Magnalite pots that every Cajun and Creole have stocked in their kitchen to Parish Ink apparel and fun stuffed animals, there are plenty of keepsakes to browse so you can bring a piece of the genuine St. Landry Parish experience back home with you.
Of course, the store also stocks a wide range of Tony Chachere products from their entire family of seasonings, jambalayas, cookbooks and sauces.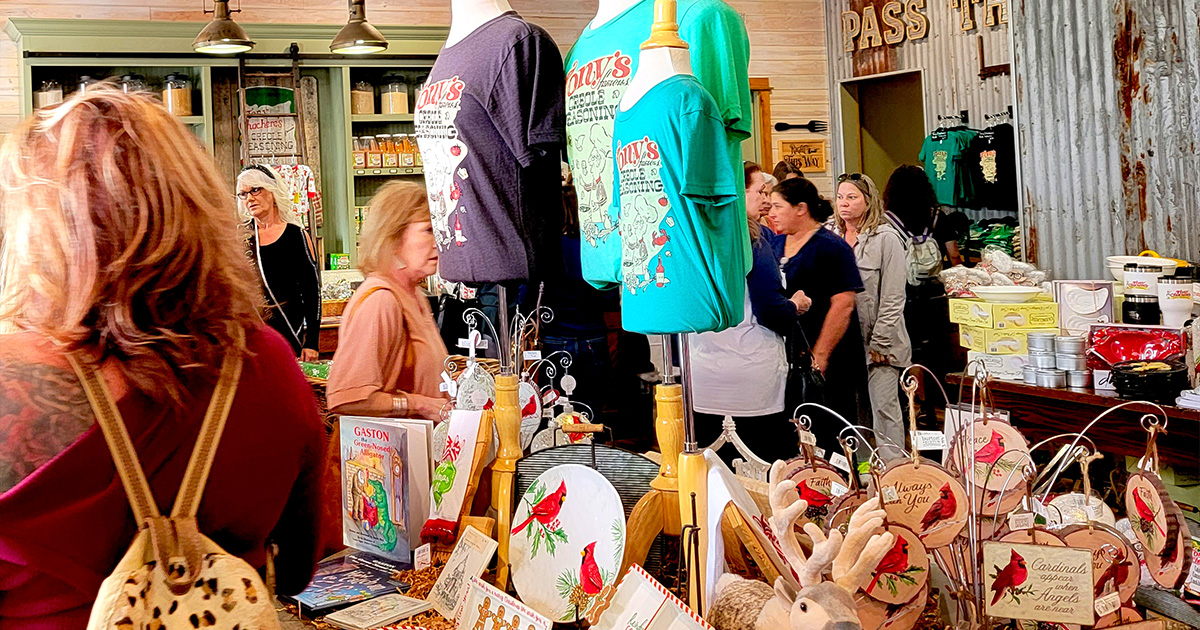 The store is more than what meets the eye, however. During certain days, you can also view the production line where workers box Tony Chachere's products. There's even a viewing area where you can watch a video that details the story of Tony Chachere's life and his continued legacy.
The store is open Monday through Friday from 9 a.m. to 4 p.m. and is located at 5604 I-49 North Service Road in Opelousas.
Find more information at CajunTravel.com.
Courtesy of St. Landry Parish Tourist Commission.
Photos Courtesy of St. Landry Parish Tourist Commission.