Nashville's New Restaurant Brings Magic to the Table
Icon Entertainment Group has a new attraction up its sleeve for Nashville-bound groups.
House of Cards, an illusion-themed dining experience, will open at 119 Third Avenue South on April 9, 2018.
Located underground, House of Cards offers groups an authentic 1930s-style speakeasy experience. The 9,500-square-foot venue—a design that took four years to plan and craft—inhabits the basement of the Johnny Cash Museum. Once guests are greeted at the entrance, they begin a journey via a secret tunnel to the restaurant and bar featuring classic American cuisine and handcrafted cocktails.
Yet do not be deceived ...
House of Cards is more than food and drink.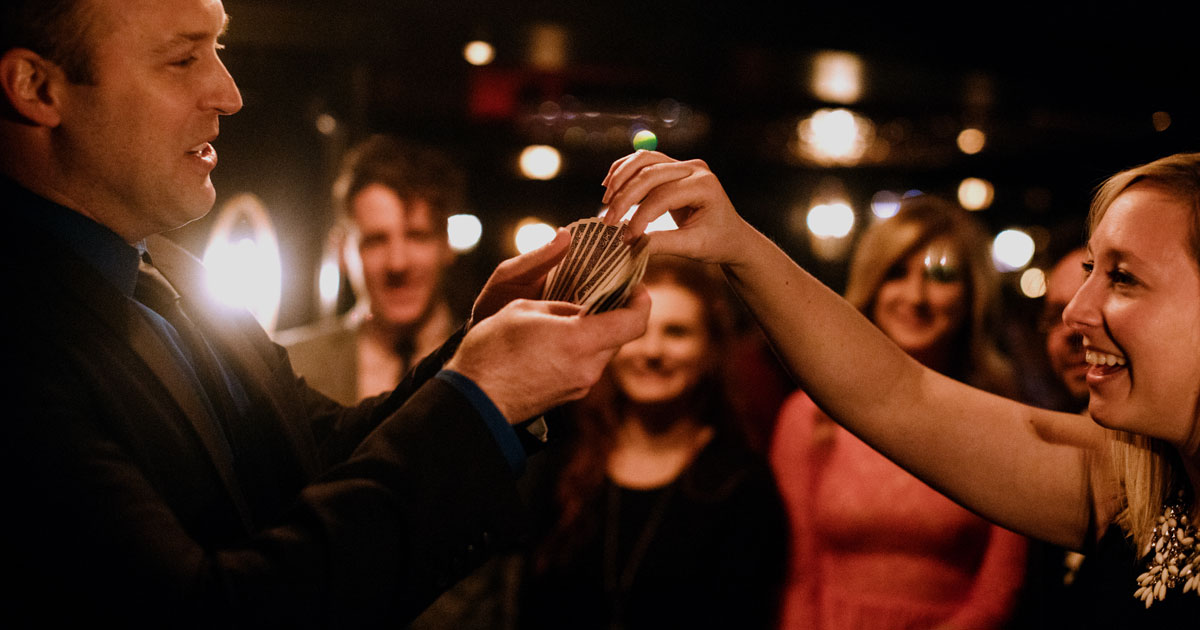 The bar and restaurant are decorated with rare collections of magic and card memorabilia, including rare vintage magic posters and a handcuff device that was created and used by Harry Houdini. Additionally, magicians steeped in the art of illusion will be stationed throughout the restaurant to provide mind-boggling tricks all evening and each reservation includes a ticket to the nightly magic show, presented in a 50-seat showroom.
To elevate the experience, House of Cards has a dress code and a no-photography policy. Reservations are required. Group reservations in the Blackstone Room can be made by contacting Jessica Mrozinski, special events manager, at [email protected].
Written by Cassie Westrate, staff writer for Groups Today.
Photos Courtesy of House of Cards.