Group-Friendly Adventures in St. Tammany Parish
St. Tammany Parish is ready to welcome your group! Located less than an hour from New Orleans, Baton Rouge and the Mississippi Gulf Coast, Louisiana Northshore is a destination in its own right. With exciting group-friendly amenities, the Louisiana Northshore welcomes you.
EXPERIENCE OUR CHARMING COMMUNITIES
Stroll Old Mandeville with their Historic Marker Tour! This QR code tour shares the history of 41 historic sites along the Mandeville lakefront. Walk or rent bicycles from Brooks' Bike Co-op to visit all the sites at your own pace.
On the National Register of Historic Places, the historic St. John district makes up a portion of the walkable, downtown area of Covington. Explore local shops, galleries, and H.J. Smith & Sons General Store and Museum, which has been family-owned and operated since 1876 and houses hundreds of items from 1870 through the early 1900s. Groups can visit the general store and museum Monday through Saturday while taking in all that Covington has to offer.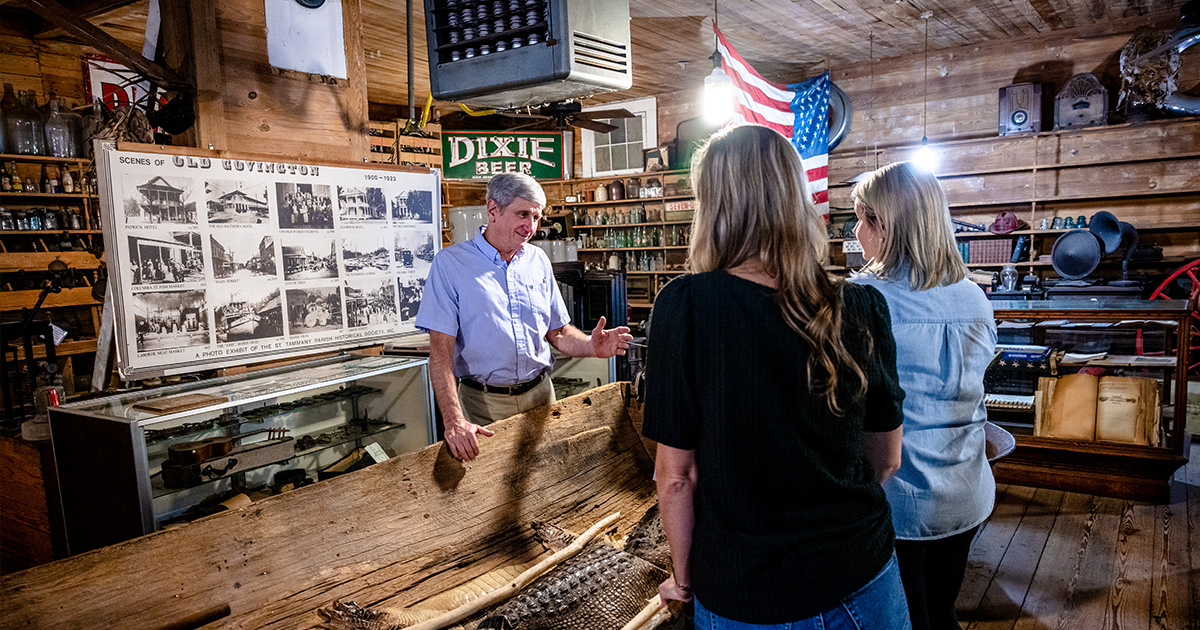 DINE WITH A WATERFRONT VIEW
Located on the northern shores of Lake Pontchartrain, Pat's Rest Awhile boasts an upscale menu, casual atmosphere, and both indoor and outdoor dining. The waterfront restaurant is under the helm of St. Tammany Parish restaurateur extraordinaire Chef Pat Gallagher, a former Ruth Chris' executive chef and owner of four other Tammany Taste culinary havens. This new addition to the Mandeville lakefront is just one of the many restaurants that offer beautiful lake views and exquisite sunsets.
In Slidell, Palmettos on the Bayou sits on the beautiful Bayou Bonfouca. The menu features classic Louisiana cooking and seasonal specialties, in addition to an amazing brunch offered both Saturday and Sunday. Enjoy brunch with your group on the large outdoor patio and listen to the jazz musicians perform music that feeds your soul.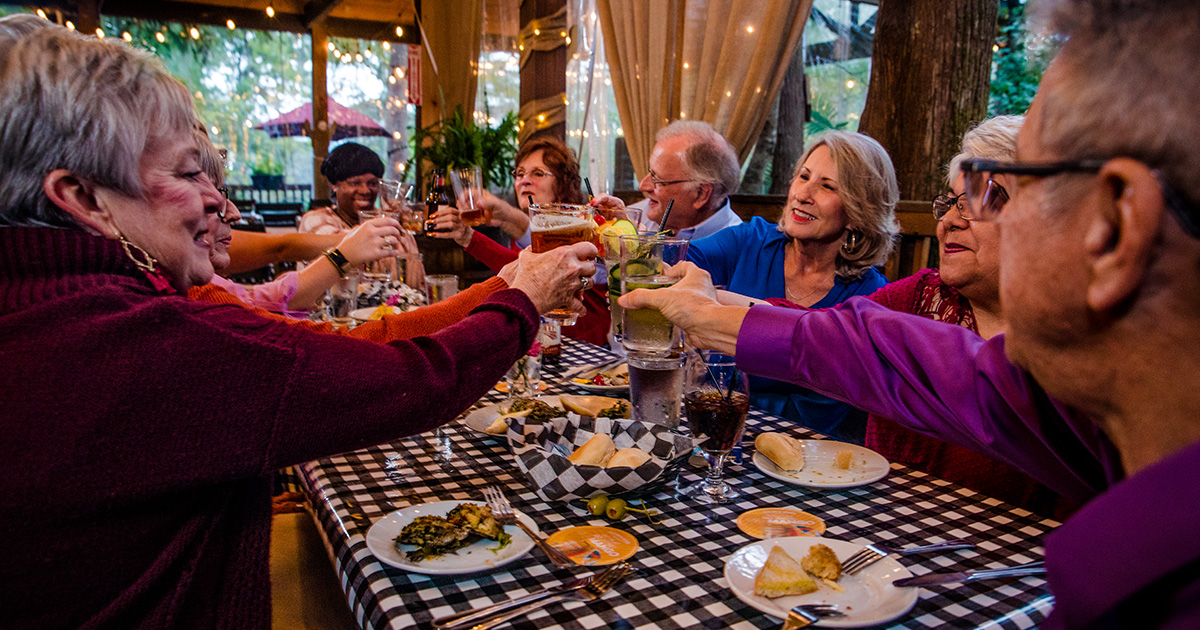 Palmettos on the Bayou, Slidell
GET ON THE WATER
Tour the Honey Island Swamp with Cajun Encounters Tour Company in Slidell. On this boat tour, your group will learn about the rich ecosystem of the swamp and get to see the native animals such as alligators, raccoons, feral hogs and many others. Each boat fits up to 20 passengers and tours are two hours in length. After your group tour, plan to have an on-site seafood boil at the Cajun Pavilion located steps away from the boat dock.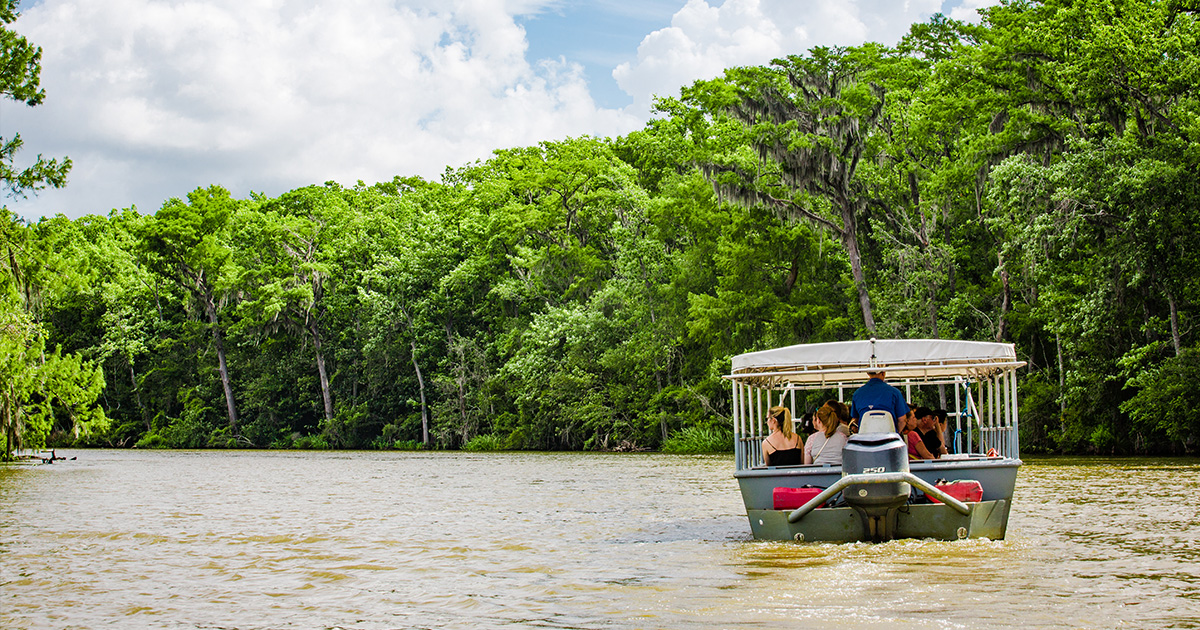 Cajun Encounters boat tour
The Louisiana Northshore is brimming with adventure and activities to welcome your group. Discover the many reasons to choose St. Tammany Parish for your next group stay at LouisianaNorthshore.com/Groups.
Courtesy of Louisiana Northshore.
Photos Courtesy of Louisiana Northshore.