Get Creative in Dubuque
From street art and scenic views to a Smithsonian affiliate art museum, Dubuque, Iowa, has a creative experience for everyone.
This vibrant community invites you to immerse yourself in human history and creativity through the region's most dynamic exhibits, artists, festivals, and events.
Groups could explore the more than 30 artistic and colorful urban murals in Dubuque, some situated on main streets and others tucked away in spaces you'd least expect. Wherever you find them, they're there to be admired, photographed and enjoyed. These murals, created by diverse artists from around the world, are an expression of this river town's history, culture, art, landscape and diversity. Groups could take a guided city tour with one of Dubuque's local historians or simply enjoy a walk to appreciate this colorful addition to the downtown streets—at your own pace.
While in the community, be sure to stop at Iowa's oldest cultural institution: The Dubuque Museum of Art. With a permanent collection from well-known artist Grant Wood and constantly changing exhibits, there is always something new and exciting to see here.
What better way to spend a sunny day than with a stroll along the scenic Mississippi River? For the past 13 years, the city of Dubuque has welcomed public art along the Mississippi River with Art on the River. This year, the artists featured hail from the Driftless region. Stop by to enjoy these unique pieces of art with one of our local experts, who can share the history and meaning behind each piece.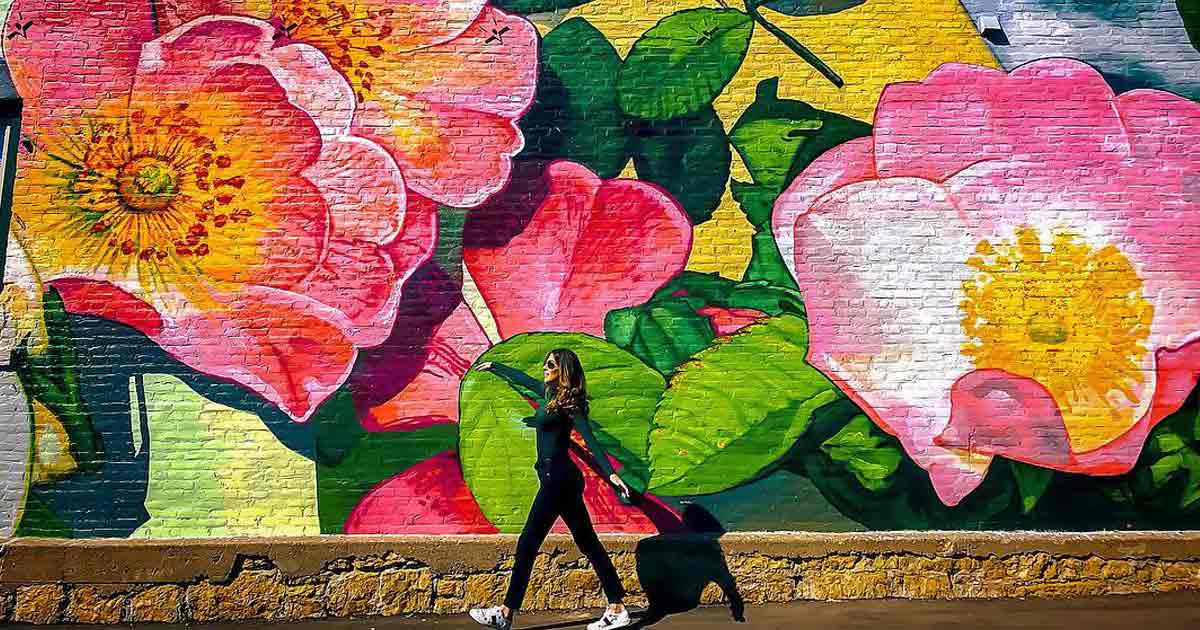 Dubuque is a picturesque community and its landscape alone is a painter's dream. Every year in October, artists from across the country come for the Bluff Strokes Paint Out Event. Each artist for this event finds inspiration in many places, including Dubuque's landmarks, Historic Millwork District, county parks and so much more. Groups could be a part of this great event and watch the art come to life while touring the community.
But wait! Art isn't just about seeing—it's about getting in on the action, too.
Make your own art at a hidden gem, Creative Adventure Lab, a place worth discovering. With pottery galore and an innovation lab and art studio, the possibilities are endless. Also visit Convivium, where groups could create their own culinary masterpiece during one of their cooking classes or demonstrations.
Art is certainly alive in Dubuque and we want you to experience it all!
Find more ways to get creative at Travel Dubuque.
Courtesy of Travel Dubuque.