Feel Like a True VIP at Top of the Rock
With nearly 10,000 square feet of unobstructed outdoor viewing space across three floors atop 30 Rockefeller Plaza—the most outdoor square footage of any New York observatory—there is no better place to see New York's most breathtaking landmarks than at Top of the Rock.
From One World Trade Center and Statue of Liberty up to the George Washington Bridge, groups can feel soak up some unforgettable views while hovering above Central Park and feel like they can reach out to touch the Empire State Building. And now, groups have the opportunity to get real star treatment with the observatory's new VIP Tour.
The 45-minute experience is a fabulous new addition to the experiences offered at Rockefeller Center, combining the live guided experience, the storied history of Rockefeller Center's construction during the Great Depression, and 360-degree views all into one.
"The VIP Tour is the absolute best way to experience Top of the Rock," said a Top of the Rock representative. "All VIP guests receive immediate entry, priority elevator access, 20% off at the gift shop, plus a handful of other goodies along the way, including a commemorative pin and digital photo package."
The VIP Tour groups are small, up to 15 guests, which allow attendees plenty of opportunities to ask questions and share dialogue between each other and their expert guide, who possesses a wealth of fascinating detail about the Rockefeller family, the murals and sculptures chosen when the Center was constructed, as well as New York City history.
"Nowhere else can you experience New York City like this, on top of an architectural masterpiece and historical landmark," a Top of the Rock representative said.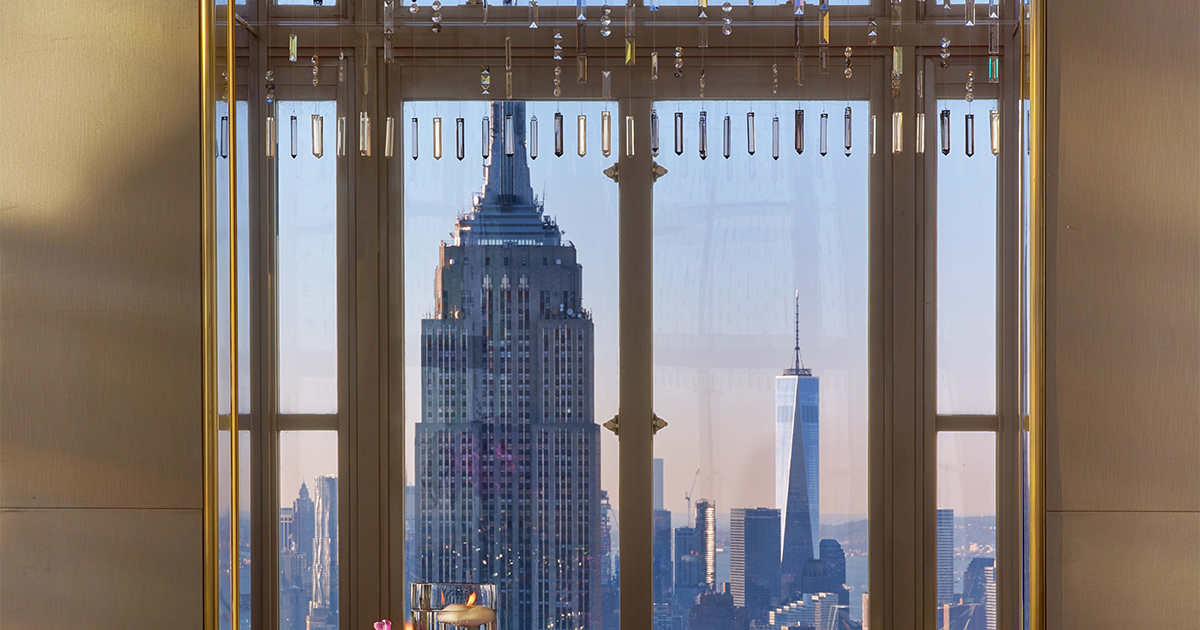 What makes the VIP Tour even more special is that it includes a look inside the legendary Rainbow Room located on the 65th floor, an iconic gathering place that has been graced by presidents, dignitaries and the brightest stars in entertainment since 1934.
Opened by John D. Rockefeller Jr. following the repeal of Prohibition in 1934 and declared a New York City landmark in 2012, the Rainbow Room has set the stage for many of New York's most important cultural celebrations for over the last 85 years. The VIP Tour includes a once in a lifetime opportunity to visit this iconic room that is rarely opened to the public.
The VIP Tour at Top of the Rock is offered seven days a week on the hour beginning at 10 a.m., with the last tour beginning at 5 p.m.
Learn more at Top of the Rock.
Courtesy of Top of the Rock.
Photos courtesy of Top of the Rock Observation Deck