Fall Is in the Air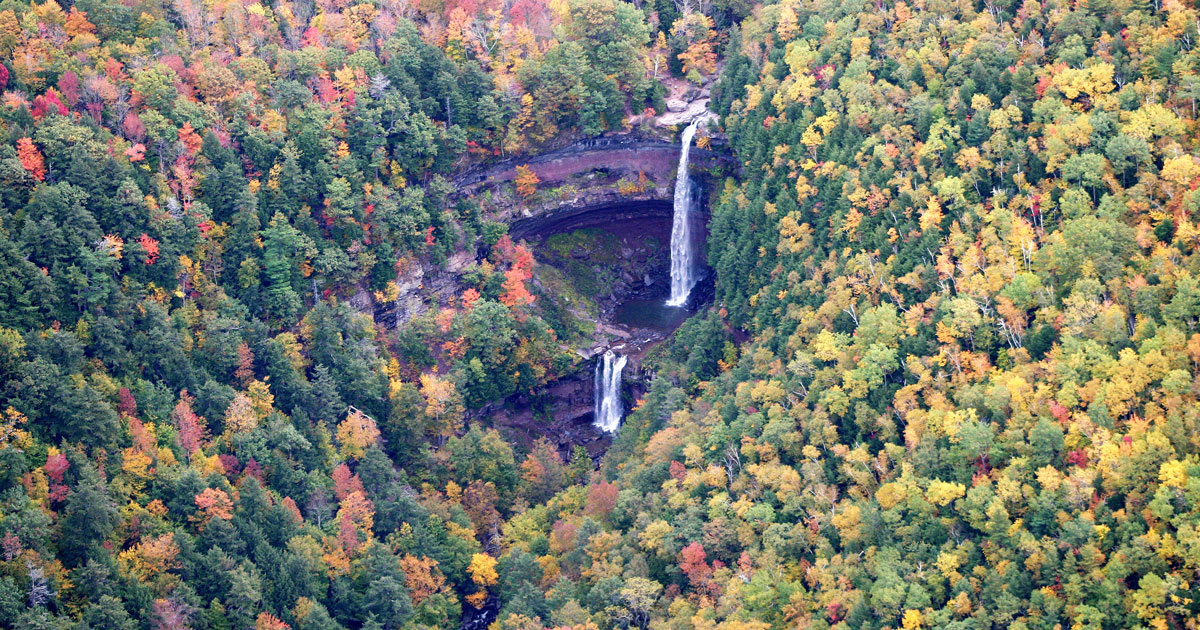 As summer winds down, travelers envision fiery reds, yellows and oranges that set the world ablaze. Here are five United States destinations to consider while planning fall foliage tours.
ASPEN | Colorado
As a ski resort town with mountaintops, Aspen is THE area to see in winter; during fall, the city is mellow. The town itself is named after a tree, and Aspen leaves turn a rich yellow hue that shimmers like gold when sunlight hits it. From rafting, hiking, biking and rock-climbing to fishing, golfing and horseback riding, there are plenty of activities to enjoy against the beautiful backdrop.
The Aspen color season is short. Mid-September through the end of the month is the best time to catch the leaves before they litter the ground. Learn more about Aspen attractions and accommodations online at www.colorado.com.
THE CATSKILLS | New York
Not only do the area's leaves dazzle during fall harvest, but many of the region's historic villages host festivals, craft fairs, farmers markets and you-pick orchards. Visitors could also hike the Catskill Mountains, cast fishing lines in a stream, camp, or engage in the area's music and event scene.
The best time to visit the region is during the last two weeks of September through late October. Learn more about the Catskills online at www.visitthecatskills.com.
ENCHANTED CIRCLE SCENIC BYWAY | New Mexico
Aspens on this dazzling 83-mile loop turn not just yellow, but a dark, ember orange. Visitors could also enjoy the purple cinquefoil and cottonwoods that turn fiery shades of red and yellow. The loop starts and ends in Taos, and there are myriad opportunities for visitors to bike, hike, camp, fish, visit some of the area's museums and more.
The most enchanting colors are viewed during late September and early October. Discover accommodations and attractions online at www.enchantedcircle.org.
NAPA VALLEY | California
California may not be the first destination that comes to mind when considering a fall color tour, but fall means harvest season in Wine Country, and rows of grapevines turn a bold crimson and shining gold at some of the best vineyards in the world. In addition to wine tasting and grape crushing parties, Napa Valley offers opportunities for travelers to explore nature, enjoy delicious food, and engage in the region's music, film and art culture.
Expect an Indian summer in October with temperatures over 80 degrees F during the day cooling off for crisp, fall evenings. Learn more about trips to Napa Valley online at www.napavalley.com.
UPPER PENINSULA | Michigan
With the largest state forest system in the Eastern United States, Michigan's Upper Peninsula is home to ash, aspen, beech, birch, maple, oak, sycamore and tamarack trees sandwiched between three Great Lakes that reflect the brilliant colors. There are plenty of lighthouses and museums to explore along with opportunities for hiking, birding, mountain biking, boating and fishing.
The best time to visit the Upper Peninsula is mid-September to mid-October, with peak season in October. Learn more about attractions and accommodations in Michigan's Upper Peninsula online at www.michigan.org.
Photo courtesy of www.greatnortherncatskills.com.
Written by Cassie Westrate, staff writer for Groups Today.