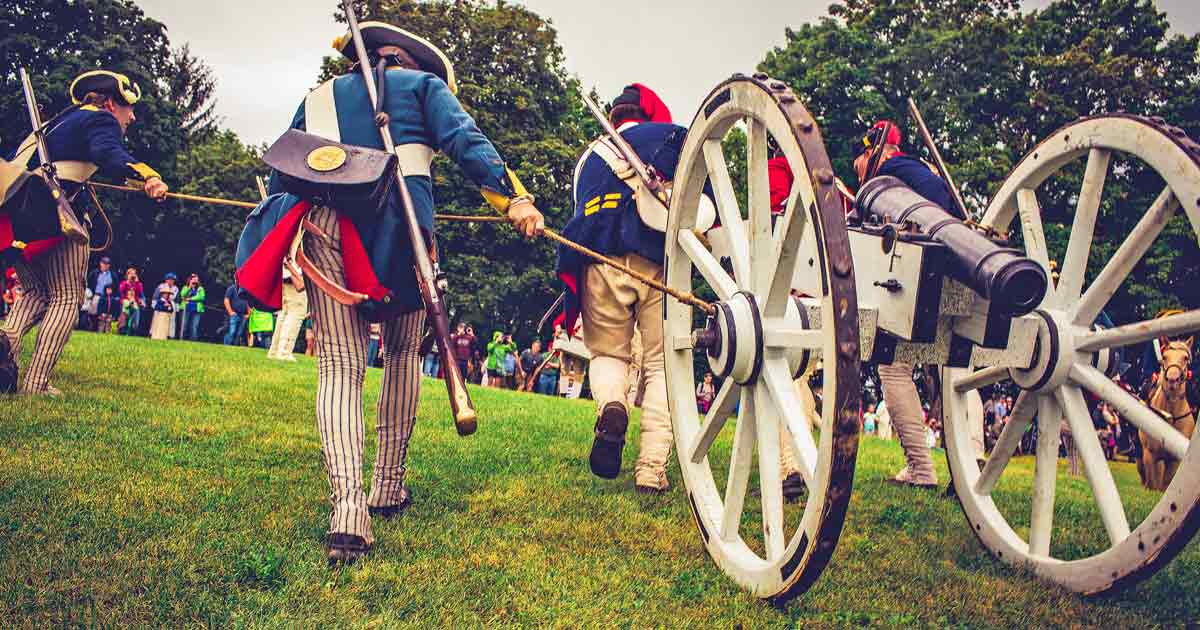 Endless Adventure at Fort Ticonderoga
Immerse yourself in a place where history comes to life!
Fort Ticonderoga in upstate New York offers an adventure for everyone. Whether you're planning a field trip, a scout outing, or a bus tour, Fort Ticonderoga is a must-see destination—not to mention a center of learning and an interactive, multifaceted experience.
Groups can explore the beautiful gardens, find adventure in the fort's events, march with the Fifes & Drums, and learn about a historic trade. Visit the fort and enjoy an afternoon in the exhibit galleries exploring the premier collections and lush gardens. Depending on the type and size of your group, special discounts allowing all groups to get the most out of their experience are available. Groups are encouraged to spend the whole day discovering!
Expand your group's adventure to the scenic waters of Lake Champlain for a narrated boat tour aboard the Carillon. In addition to the natural beauty of the Adirondack and Green mountains, centuries of stirring maritime heritage are explored—and sonar is used to view the shipwrecks and hidden secrets below!
At Fort Ticonderoga, groups can learn by doing and the fort's array of unique programming caters to every specific group.
Enrich your experience by adding a historical introduction given by expert museum staff. Participants will be provided with the opportunity to engage in an in-depth description of Fort Ticonderoga and its epic story. Tours are customizable to the specific interest of your group.
Dine in Fort Ticonderoga's lakeside café to enjoy farm-to-fork culinary offerings and regional beer and wine! Shop the Museum Store to bring home a unique keepsake.
For these unforgettable hands-on experiences and additional group booking information—including overnight packages—contact Ryann Wiktorko, Fort Ticonderoga Group Tour Coordinator, at 518.585.1023 or [email protected].
Your adventure awaits!
Content and photo courtesy of Fort Ticonderoga.