A Rowdy Sing-Along on Wheels!
What's better than music and some serious laughter—while seeing the greatest sights Nashville has to offer? Honestly, not much.
See how groups can get in on the action with Music City Rollin' Jamboree.
Music City Rollin' Jamboree isn't your typical sightseeing tour. Infused with comedy and live country music, this high-energy experience leaves groups feeling the Nashville spirit. From Music Row and Antique Archeology to Music City Center and historic honky tonks, groups will see it all after hopping on board the most fun bus around.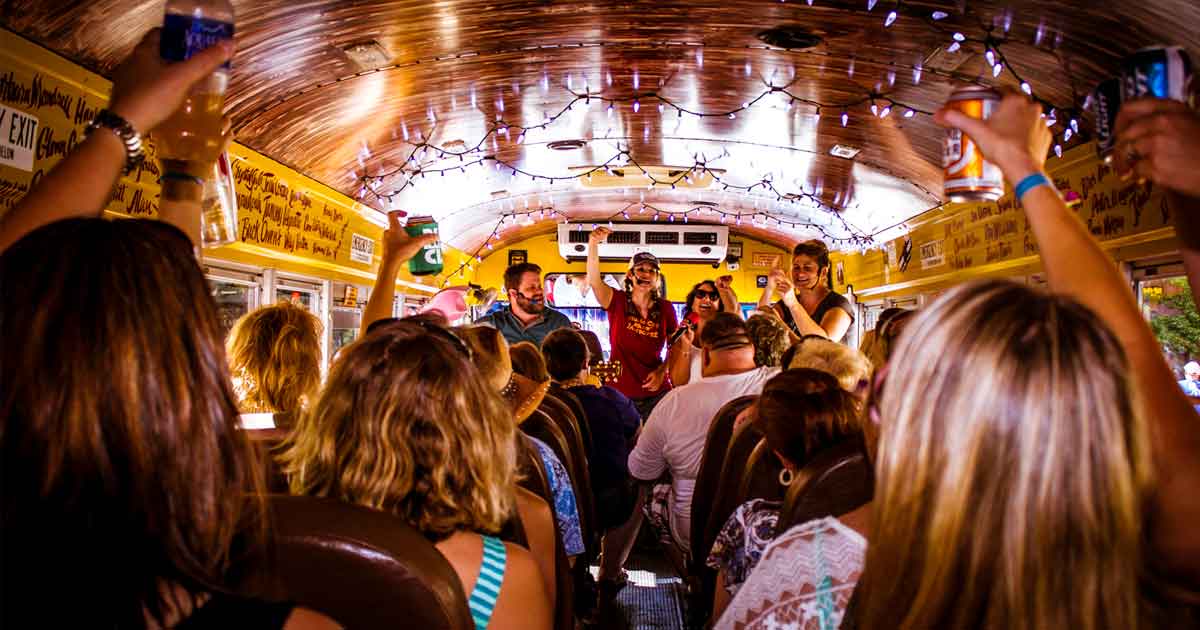 Groups could hear stories only locals would know and be encouraged to cut loose to enjoy this only-in-Nashville interactive experience. Whether topping off your already incredible adventure or kicking it off with a bang, there's never a bad time to fit in this 90-minute thrill.
If you're picturing a run-down bus with no heating or cooling, think again. Rollin' Jamboree buses are equipped to keep you toasty warm when you need it and cool as a cucumber when it's scorching outside.
Even cooler? Recognizable A-list celebrities have been known to unexpectedly hop on board the Music City Rollin' Jamboree bus at any given point. Reba McEntire? Check. Kelly Clarkson? Check. Groups truly never know what—or who—they'll encounter on this ride of a lifetime.
Grab your cowboy hat and join in!
Learn more and get to yee-hawin' at Music City Rollin' Jamboree.
Written by Sarah Suydam, Staff Writer for Groups Today.
Photos courtesy of Music City Rollin' Jamboree.