Celebrate the King at Elvis Week 2022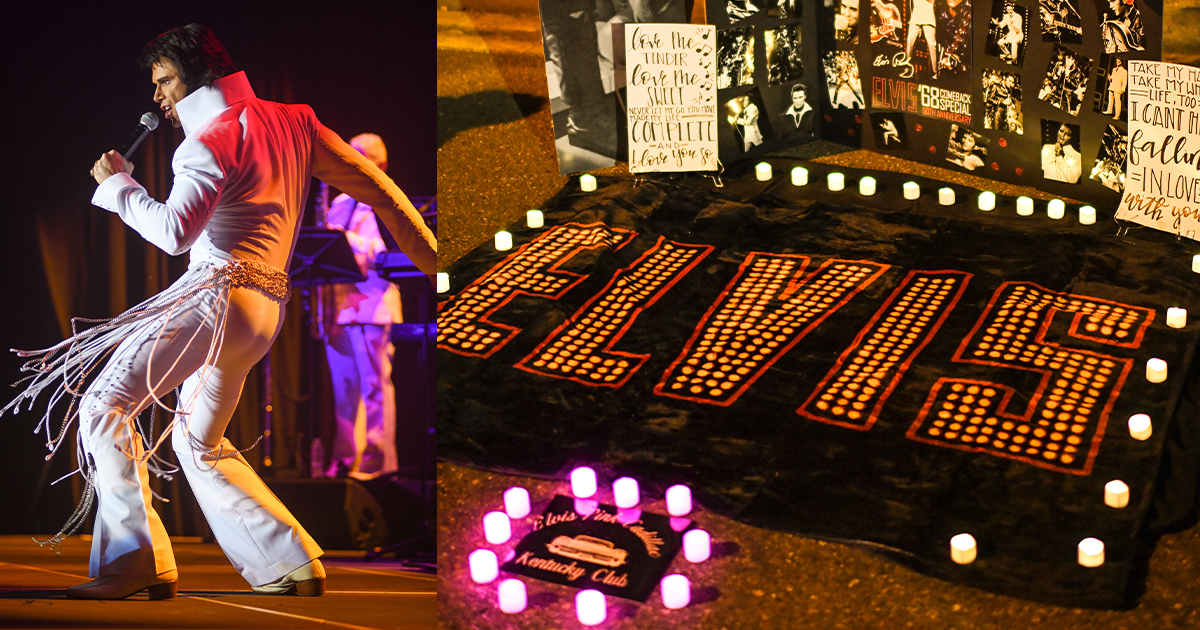 Fans of The King won't want to miss Elvis Week™ 2022 at Graceland in Memphis, Tennessee, an annual, multi-day gathering celebrating Elvis' life and legacy. The event—which is anticipated to be the largest gathering of fans in years—has become a pop-culture phenomenon and an annual pilgrimage for music lovers from around the world.
Elvis Week™ 2022, taking place August 9-17, also marks the 45th anniversary of Elvis' passing. In addition, Elvis Presley's Graceland has announced that both Priscilla Presley, Elvis' former wife, and Jerry Schilling, Elvis' close personal friend, will each host an exclusive personal tour of Graceland. Priscilla will also make a special appearance during Elvis Week 2022 at Elvis Presley in Concert on August 16 and Conversations on Elvis on August 15 at the Graceland Soundstage, in addition to attending an exclusive cocktail party on Graceland's north lawn on August 17.
Groups could also be among the thousands of fans who will participate in the cornerstone event, the Candlelight Vigil, on Monday, August 15, at Graceland's front gate. Elvis music sets the tone of the evening as fans walk up the driveway to Meditation Garden. This event lasts throughout the night as thousands of participants gather on Elvis Presley Boulevard listening to music, remembering Elvis, and enjoying memorials created by fans along the street. The Candlelight Vigil Ceremony will also be streamed live online for fans around the world to watch.
Elvis tribute artist events will kick off Elvis Week 2022, including the Ultimate Elvis Tribute Artist Contest Semifinal and Final Rounds, featuring Elvis tribute artists from around the world competing for the 2022 title, and The Ultimate Return, a live concert featuring 10 past Ultimate Elvis Tribute Artist Contest winners. Other Elvis tribute artist events include Cody Ray Slaughter: One Night Only, the Ultimate Elvis Tribute Artist Gospel Brunch, Ultimate Eta After-Parties, and two acoustic afternoon Elvis Unplugged Starring Dean Z shows.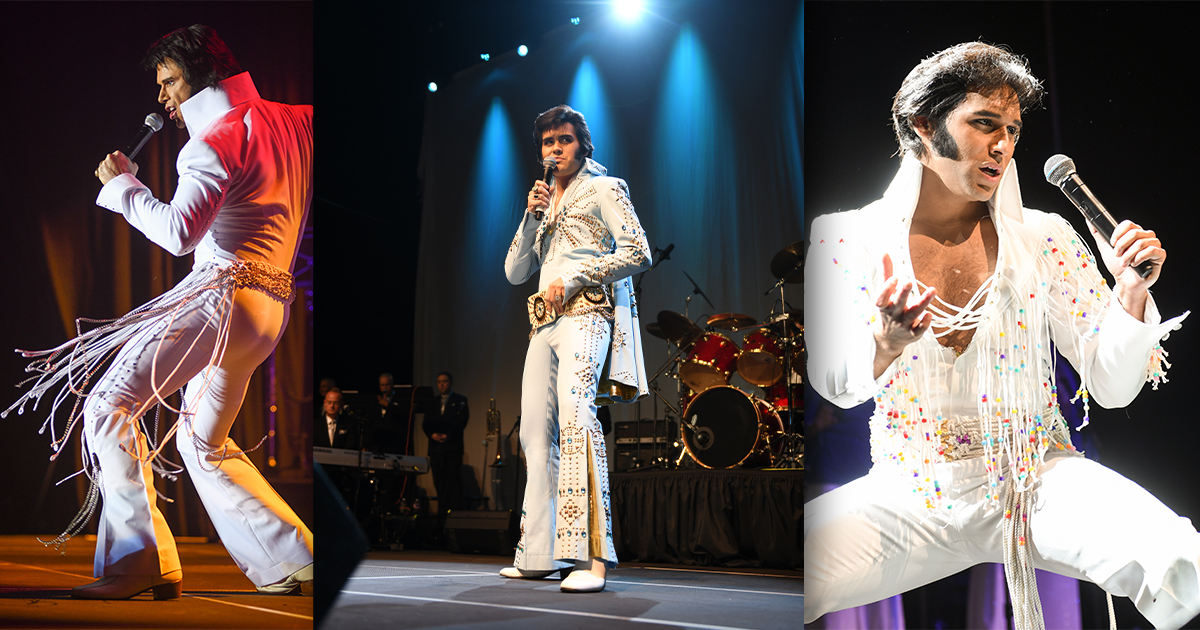 The Elvis Week 2022 line-up also includes a live concert experience, Elvis Presley in Concert, featuring on-screen performances by Elvis himself, backed on stage by a live band with special appearances by Priscilla Presley and TCB Band members guitarist James Burton, piano player Glen Hardin, Terry Blackwood and The Imperials, former member of the Stamps Quartet Larry Strickland, and Sweet Inspiration Estelle Brown.
Additional Elvis Week 2022 events include Conversations On Elvis: The Man, The Music, The Legend, with a special guest appearance by Priscilla Presley, plus Jerry Schilling, Cassandra Peterson (aka Elvira Mistress of the Dark), TCB Band members James Burton and Glen Hardin; Estelle Brown of The Sweet Inspirations, and others who knew him well; The Gospel Music Of Elvis Presley Dinner Show featuring live gospel music and dinner at the Graceland Soundstage; All The King's Men Jam Session with musicians who shared the stage and studio with Elvis; Elvis Songwriters Showcase with songwriters Mike Stoller and Dickey Lee; and more.
The week will also feature nightly parties, along with the live music pavilion at the Graceland Exhibition Center, which will feature continuous live entertainment and a comfortable area for fans to recharge and reconnect.
The Guest House at Graceland resort hotel, which is in the heart of the action, is home to many of the week's shows, plus offers free nightly live entertainment and complimentary shuttle service throughout the Graceland campus.
For a complete line-up of all Elvis Week happenings and tickets, visit Graceland.
Written by Sarah Suydam, Managing Editor for Groups Today.
Photos courtesy of Elvis Presley's Graceland.