Amish Country Tour Gives Insight to Century-Old Ways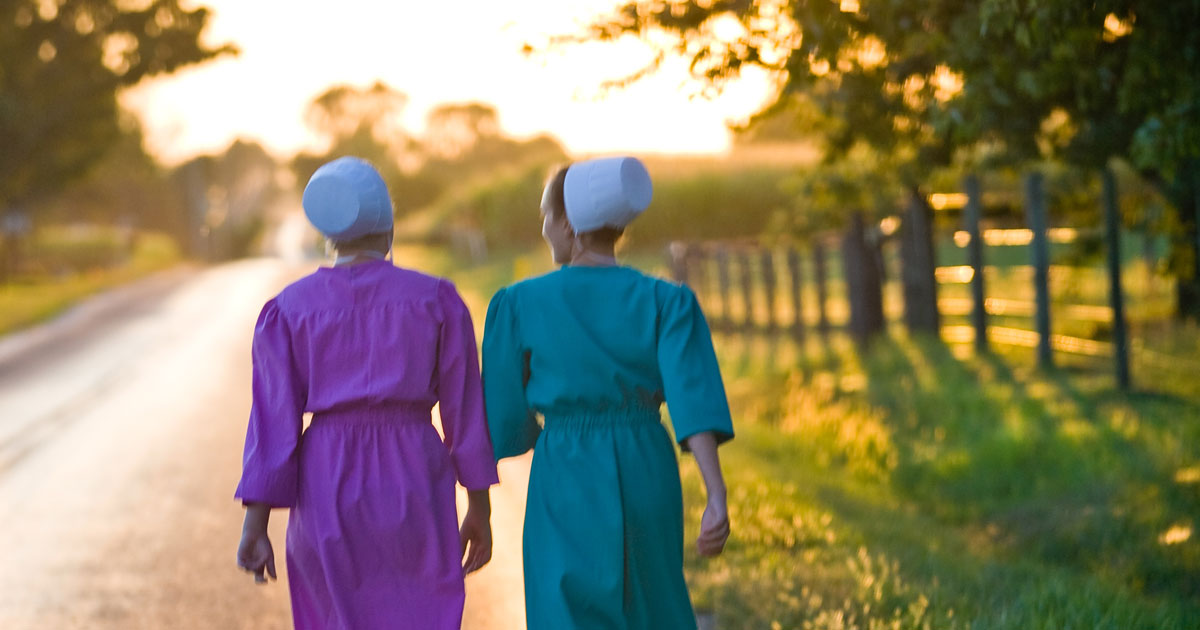 TV fads come and go, but actual Amish ways have existed for centuries.
Groups can put aside what they've learned from reality TV, and actually meet "Real Amish Country Housewives" in northern Indiana.
Groups travel along the nationally recognized Heritage Trail and byways to meet interesting women who do household chores without electrical appliances, run home businesses without modern technology and do it all with finesse and conviction to their beliefs.
At the tidy Jones' family farmstead on the outskirts of Middlebury, Indiana, groups meet Elaine, who is widely known among her Amish neighbors for her prowess as a baker–especially cinnamon rolls. The fragrance of cinnamon-laced delights wafts through the room as they learn her secrets to baking tender cinnamon rolls. Of course, sampling these treats is always the most anticipated part of the visit.
Watching Carolyn Yoder busily preparing an original Amish "haystack" lunch at Yoder's Homestyle Cooking makes it easy to appreciate that she's both an expert cook and businesswoman. As groups sit down and prepare to eat, she shares the story of the "Haystack" that's a favorite among the Amish for fundraisers and community suppers. Ingredients can be as varied as diners' palates as they build a "haystack" from the bottom up with the items they enjoy.
The next stop, Sonshine Baskets, is just a few miles away. Hand-woven baskets for almost every purpose pack this shop located on a family farm. Here, Anna Yoder expertly explains the process of turning plain reed into something of beauty and function as she and her family members demonstrate the techniques. Anna is philosophical about her family business and often comments, "We weave our way through life one day at a time."
Time seems to roll back nearly a century when the motorcoach pulls up to a white clapboard Amish schoolhouse with a buggy hitched outside. A cheery Amish woman bustles out to invite group members inside to sit at desks arranged in tidy rows facing a black chalkboard. The Amish woman is the teacher who talks about the daily school routine and how she efficiently manages to teach multiple grades in a one room. And if group members behave, she may even reward each with a whoopie pie as an after-school treat!
"Real Amish Country Housewives" is a unique, step-on guided tour that offers groups plenty of memorable experiences. And at the end of the tour, groups go home with a renewed respect for the Amish women in northern Indiana who may live a simple life, yet are anything but simple.
To learn more or plan a personalized itinerary, call Sonya Nash, CTIS, Elkhart County, IN Convention & Visitors Bureau, at 800.262.8161 or e-mail [email protected].