A Roarin' Good Time at the Nashville Zoo
After three months of closure due to the COVID-19 pandemic, Nashville Zoo reopened its gates on June 18, 2020.
"All of us here, staff and animals alike, have missed seeing our guests enjoying the Zoo," said Rick Schwartz, Nashville Zoo President and CEO. "Our team has been working this whole time to keep our animals happy and healthy and the Zoo looking beautiful."
There are a number of new measures the zoo is taking to ensure visitors stay and feel safe while exploring the grounds:
Limited Attendance
The zoo will open at a limited capacity and continue to perform rigorous and periodic cleaning practices. All staff will be screened daily and required to wear masks while in public areas. The zoo will also require all guests to wear masks while on zoo property, with the exception of children 3 years old or younger.
Timed Tickets
All guests will be required to purchase or reserve, in advance, a timed ticket for entry. Zoo members will have options to reserve entry at the top of each hour, from 9 a.m. to 4 p.m. Nonmembers will be able to purchase timed tickets at the bottom of each hour, from 9:30 a.m. to 3:30 p.m.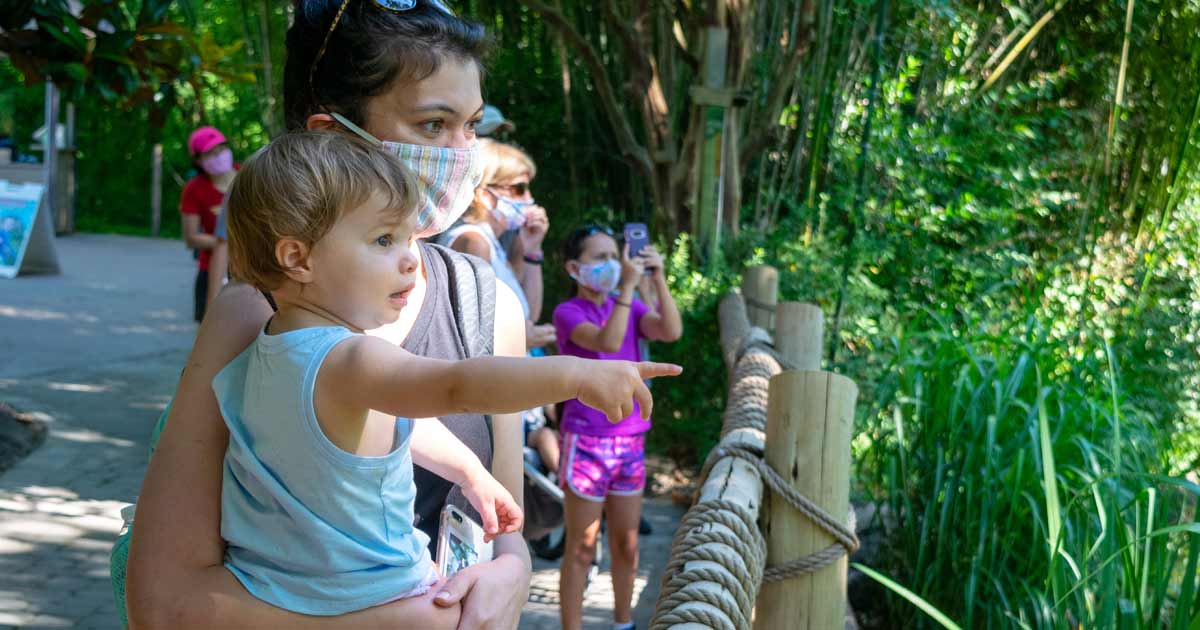 Guest Expectations
The majority of the zoo's pathways will be one-way, guiding guests through the park. Some inside areas including the Unseen New World and the Historic Grassmere Home will remain closed. The Wilderness Express Train and Jungle Gym will also be closed. Animal contact areas including Kangaroo Kickabout and Lorikeet Landing will be closed. Any programing that draws large groups of people will either be limited or canceled.
Luckily, groups won't have to worry about going hungry. The Zoofari Café will be open for takeout only with outdoor seating close by, and concession stands will also be available—though water fountains will be turned off. Guests are welcome to bring in food and beverages. The zoo's indoor gift shop and all restrooms will be open, with limited capacity.
Additionally, the zoo will provide hand sanitizers along the trails and signs that promote social distancing and good health practices. The zoo will also monitor local health officials and leadership to determine when safe practices can be loosened or lifted.
Learn more at Nashville Zoo.
Written by Sarah Suydam, Staff Writer for Groups Today.
Photos courtesy of Nashville Zoo.