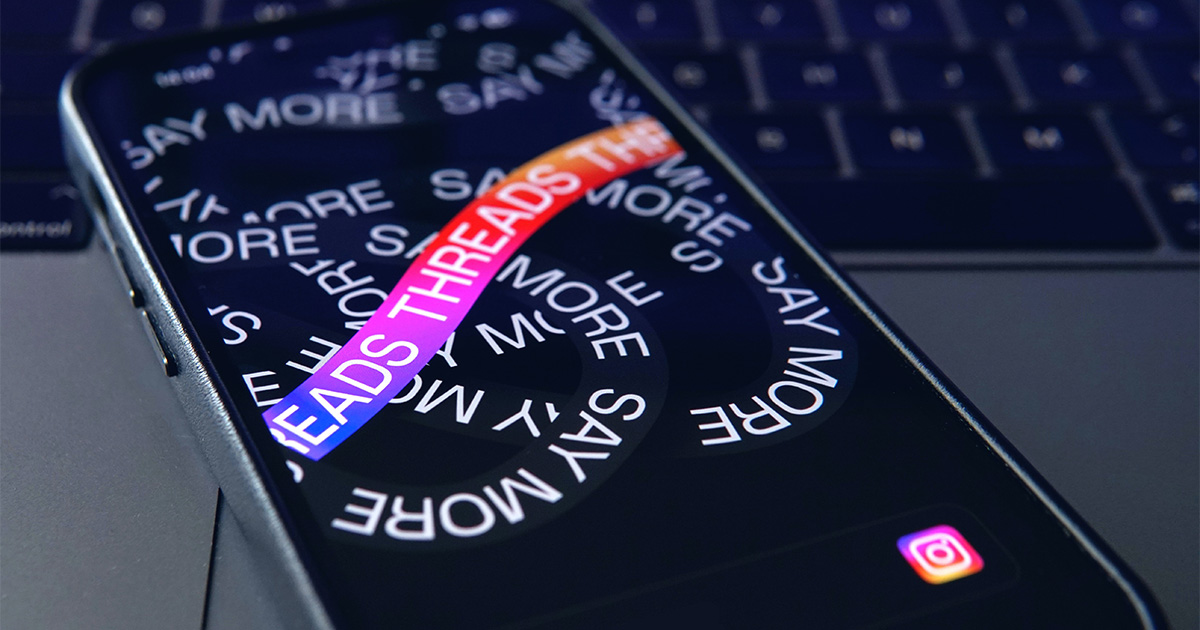 What to Know About Threads: A New Social Media Platform
An introduction to Threads, a new social media platform aimed at sharing text updates and joining public conversations.
At the beginning of July, Meta introduced a new social media platform called Threads, an app built by the Instagram team that's meant for sharing text updates and joining public conversations. Keep reading to learn more about the app and why now is a great time to join and start building your network.
If you haven't heard of Threads and are wondering if it's worth your time ... When the app launched, sign ups totaled more than 30 million within 16 hours, racking up 100 million users within the first week. That makes it the most rapidly downloaded app—ever.
According to Meta's website, users can log into Threads using an existing Instagram account on iOS and Android devices. You can even easily transfer your profile picture, bio and accounts you follow, as well, which is a huge benefit, considering most new platforms make you start from the ground up when building your following.
Posts on Threads extend up to 500 characters long and include links, photos, and videos up to five minutes in length. Meta also shared that the core accessibility features available on Instagram today (screen reader support, AI-generated image descriptions, etc.) are also enabled on Threads.
Threads shows users content both from people they already follow on Instagram and otherwise. The app looks similar to Twitter—and is already a popular alternative for those looking to leave the app—though at the time of this publishing, Threads lacks a "trending" page, as well as the ability to direct message other users. Meta says that updates to the app are coming, specifically adding several new features to help users continue to discover threads and creators they're interested in, improved recommendations in your home feed and a more robust search function that makes it easier to follow topics and trends in real time.
Meta says, "Our vision is that people using compatible apps will be able to follow and interact with people on Threads without having a Threads account, and vice versa, ushering in a new era of diverse and interconnected networks." This means your content on Threads could be accessible to audiences on other apps as well, not simply those active on Threads (ex. Mastodon and WordPress). The app is Meta's first to be compatible with an open social networking protocol, something the company says will hopefully help people find community, regardless of which apps they favor.
Joining Threads now while it's still new is a wise decision, as it's rather easy to cut through the typical noise of social media right now and reach your audience in a more precise and direct way. It's important to note there's also currently no sponsored posts or ads in the home feed, and Twitter traffic has gone down since the app's launch, indicating that at least for the moment, social media user habits are changing.
Knowing the information above, it's the perfect time to establish your presence and feel out the vibe of Threads and find your voice.
Written by Sarah Suydam, Managing Editor for Groups Today.