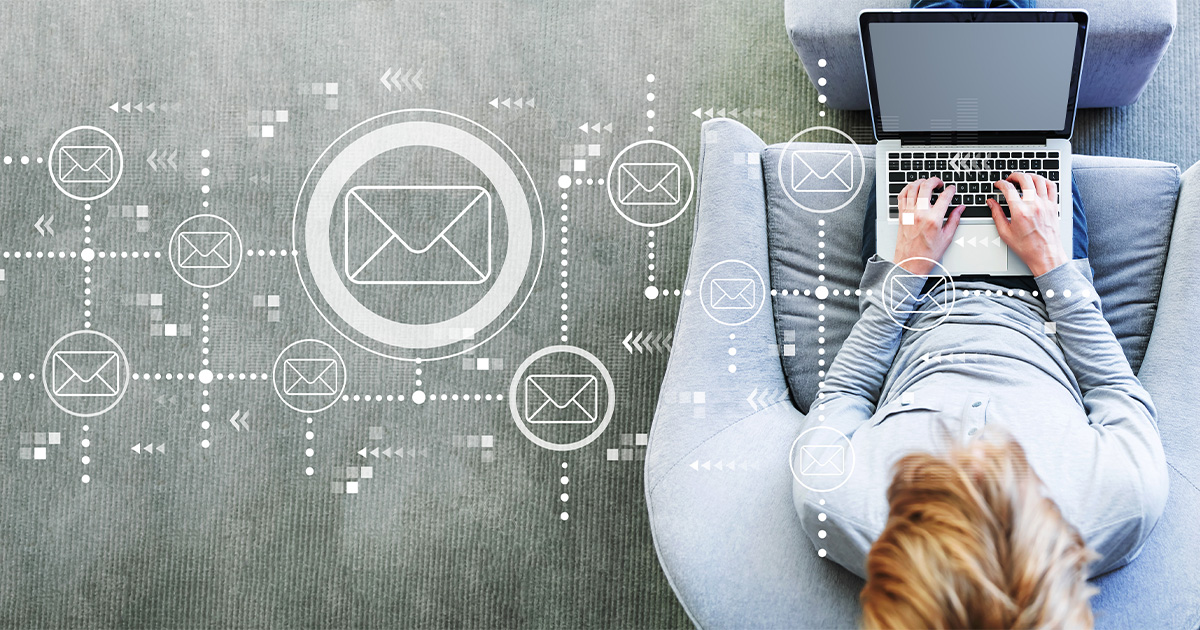 Improving Your Follow-Up Messaging to Land More Sales
Communication seems simple—until you realize it sometimes isn't. Perhaps you feel like your messaging is coming across in an engaging and concise way ... but do your potential clients feel the same way? Getting the conversation going is the first step, but being intentional in your follow up is what can really elevate your messaging and close the sale.
To learn more about what mistakes to avoid and strategies for taking your sales follow up to the next level, Groups Today sat down with expert Mj Callaway, CCSM, CSP, CVP from Mj Callaway Training & Development (mjcallaway.com).
Among the common mistakes made when conducting sales follow up is sending a dead-end thank-you message.
"Sending a thank-you email without a summary or including a few points from your initial conversation creates a dead end for an effective follow-up message," Callaway explained, noting that without valuable information about the potential client in the email, you'll be unable to reinforce the points you discussed together. "These summarized points offer insight and an opportunity to create ongoing customized follow-up messages."
According to Callaway, you should be sure to take detailed notes during your conversation in order to effectively cover the following three points in your first follow-up message:
The reason the potential client contacted you. What emotions did they feel? Are they overwhelmed, stressed, frustrated or excited?
What is the outcome they want by working with you? The emotion they will feel with the result. Will they be relieved or excited?
Your solution to their problem, need or want.
From there, you should have a concrete follow-up plan in place.
"Your days fill up quickly with calls, emails, requests for quotes, client problems and so on," Callaway said. "Without an evergreen follow-up campaign, the days get away from you, and you resort to the common 'checking in' messages. Or it becomes 'one-and-done,' meaning you've reached out once but didn't get a response, and the potential client fell off the radar."
Callaway emphasizes that even if you didn't book a client for a particular tour, it doesn't mean a future opportunity isn't still there.
"By having several evergreen messages, you can have ongoing touchpoints that add value and go beyond 'checking in,'" she said, noting that consistency is key in successful sales follow-up. "Create your 'top five' evergreen messages so they're ready to go."
Examples could include articles like: "Five Ways to Stay Safe While Hiking," "Top Five Tours for Seniors," "Five Ideas to Customize Your Tour," "Five Unique Must-Pack Items," etc.
Keep in mind that every message you send should include a call to action, and remember: The goal is to make the lives of your potential clients easier.
Callaway suggests pondering: "What are your top three to five services, bookings or tours? What tips have you gathered about these tours that could help your clients save time or money? What tips have your clients shared that you could turn into part of your follow-up campaign? What are the hidden gems?"
Once you have these tips, Callaway recommends using a platform like Canva to create a graphic to insert into an email or a physical postcard that can be mailed sharing this information.
Ultimately, tour and travel is a thrilling industry to be involved in. Let that shine through in your messaging and don't be afraid to get creative!
"Make it a practice to be curious like a four-year-old and ask questions to dig deeper," Callaway said. "Tourism is about experiences, engagement, memories, adventures and fun. Create follow-up messages that offer opportunities for your future clients to smile, feel emotions and remember you—because you're mint chocolate chip in a vanilla world."
Written by Sarah Suydam, Managing Editor for Groups Today.
This article originally appeared in the May/Jun '23 issue of Groups Today.