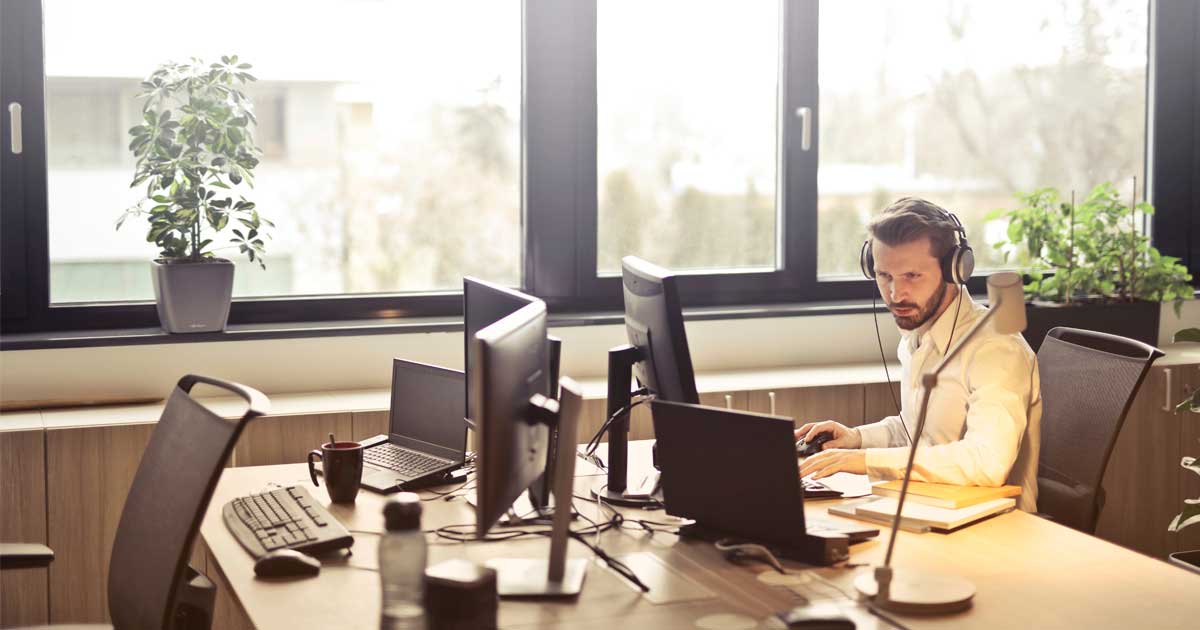 Podcasts You Should Be Listening To
We all have certain ways we like to pass the time or multitask. But what if you could improve your outlook and knowledge on business, management and life in the process? These trending podcasts should be on your radar.
FOR BUSINESS

Entrepreneurs on Fire
This award-winning podcast hosted by John Lee Dumas gives you the inside track on what successful entrepreneurs are doing to elevate their goals. There are more than 2,000 interviews with entrepreneurs covering topics like how to move your biggest goals from possible to probable and how to give knockout presentations. Whether you're a new or an established small business, useful tips abound.
Marketing Over Coffee
A weekly discussion of what's new in marketing? Sign us up! John Wall and Christopher Penn offer up episodes that explore the latest in topics such as search engine optimization, email marketing, social networks and old-school offline marketing campaigns. Each show is about 20 minutes long, so you can easily fit it in while enjoying your morning cup.
FOR MOTIVATION

Oprah's SuperSoul Conversations
For when you need an extra boost of motivations, listen to Oprah's personal selection of her interviews with thought leaders, best-selling authors, spiritual luminaries, and more. These conversations are designed to light you up, guide you through life's big questions and help bring you one step closer to your best self.
Hidden Brain
This NPR podcast takes a more science and medicinal approach to help curious people understand the world—and themselves. Hosted by Shankar Vedantam, the podcast links research from psychology and neurobiology with finding from economics, anthropology, and sociology, to offer insights that can be applied at work or at home.
FOR YOUR MORNING COMMUTE

Fresh Air
Want to stay informed and up to date on topics that could impact your business and the rest of the world? NPR once again offers up everything you need to know, in less than an hour. From exploring climate change and the ongoing crisis in Venezuela to the latest congressional happenings, this podcast shares vital information and interviews with artists and writers, sprinkled throughout.
The Skift Podcast
Looking to hear insight and perspectives on the travel industry from creatives, executives and entrepreneurs? This weekly podcast will give you a quick and easy way to listen to the latest, without having to set aside hours of your day. What more could you ask for?
Tell us which podcasts are inspiring you lately!
Written by Sarah Suydam, Staff Writer for Groups Today.