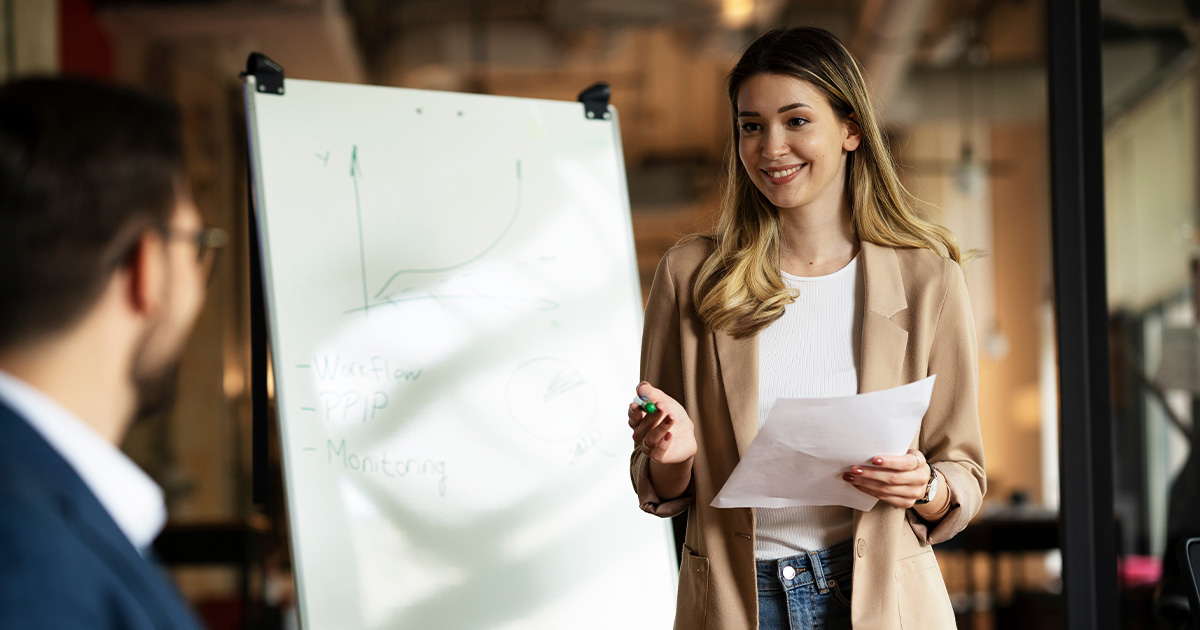 Leadership: Getting Back to the Basics
After years of focusing on crisis management and keeping afloat, we've arrived at a moment when business leaders can now work toward sharpening leadership and pushing forward.
It's time to focus on not only adapting but thriving, according to Inforum President and CEO Terry Barclay.
"During the pandemic, our companies and employees built the capacity to handle volatility and uncertainty. That often came at a price—exhaustion and burnout—and led to a much-needed focus on the well-being of the people who do the work."
There's no denying that times have changed and priorities have shifted, not to mention the near certainty your team is full of new faces. In facing the many difficulties of the pandemic, leaders had to learn how to lead with empathy, make use of emotional intelligence and stay connected to a remote team.
"Now is the time to use those lessons and skills and turn to innovation and growth," Barclay told us. "That will require renewed attention and investment in developing employee skills and building the kind of organizational culture that fully engages top talent and creates excitement about what's next."
Luckily, getting back to the basics doesn't mean starting from scratch—it means building on the strong foundation you've already laid. Here are a few tips for going back to the basics, and beyond.
Be a great listener. Before you can get anywhere with your team, you need to understand them. Listening is a crucial element of being a good leader, in addition to being committed to building your own resilience and that of your teams, Barclay said. Listen not just to what they're telling you, but how they're conveying it and the feelings behind the words. If they try to air grievances and get a defensive or apathetic response, those conversations will happen behind your back instead.
Foster authenticity. You also want employees to be open and honest about the difficulties they're facing, so you can help. Note that there's a difference between expressing concern for someone and expressing concern about them, and they can have very different effects. As the leader, you're here to help your team overcome roadblocks together, but being authentic with authority is frightening and even risky in many workplaces, so you need to actively create that culture. Try being the first to open up about your own emotions and challenges—trust in the workplace is a two-way street.
Invest in empathy. While some people think empathy is another word for "leniency," what it really means is opening yourself up to others' perspectives, being authentic, and not taking your employees' emotions personally. "I see successful leaders devoting a much larger percentage of their time to their people, finding new ways of having courageous conversations about topics and issues that might have previously been avoided," Barclay said. "Creating a work environment where everyone can bring their 'whole self' to work is the only way to build a truly engaged team and drive the kind of innovation that is critical to growth and success."
Develop emotional intelligence. One of the top frameworks for leaders at the moment is the emotional intelligence model by Daniel Goleman, which involves four key factors: self-awareness, which means understanding your emotions, strengths and weaknesses; self-management, effectively regulating behavior; social awareness, understanding others; and relationship management, getting desired results from others. By honing these attributes, you can stay calm under pressure, resolve conflict effectively and respond with empathy.
Learn, learn, learn. Remember to make time to focus on yourself, too. Now is a great time to dive into books, classes, seminars, forums—anything that will help you grow and feel motivated, which you can then pass onto your team. "It's hard to overstate the importance of being a lifelong learner," Barclay said. "I once heard a CEO say, 'I don't want to be a know-it-all, I want to be a learn-it-all.' That's a great perspective. My advice for those just entering positions is to invest in learning that helps you develop profound self-awareness and social awareness. You will not succeed long-term as a leader without these two skills."
As long as you're working toward these things, you're taking the right steps to being a great leader.
Written by Josh Veal.
The original version of this article originally appeared at West Michigan Woman.