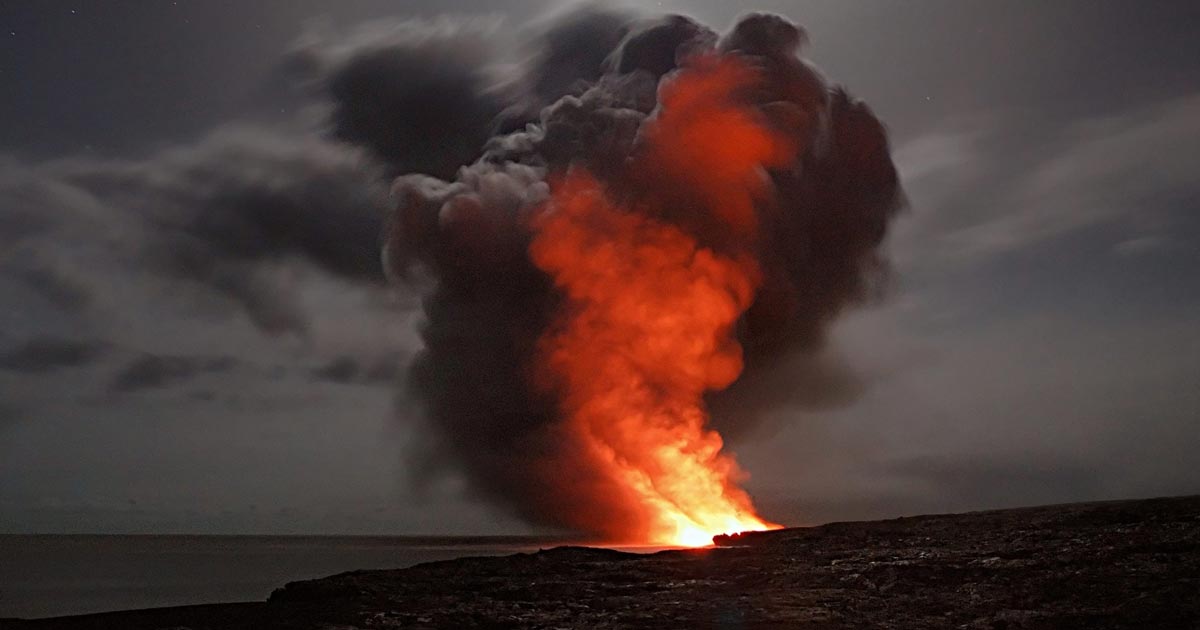 Don't Let a Natural Disaster Derail Your Business
A volcano in Hawaii, wildfires in the West, floods in the Midwest, hurricanes on the Gulf Coast, snowstorms in the Northeast—what's a business to do?
According to the Federal Emergency Management Agency (FEMA), 40% of businesses do not reopen after a disaster and another 25% fail within one year. But it doesn't take a natural disaster to put a business in the dark thanks in part to an aging national power grid. So what, exactly, is a business to do?
There's a Policy for That
A good place to start is with property hazard or general liability insurance. General liability combines coverage for damaged property and for people, should someone on the premises suffer bodily injury. Keep in mind, these policies may need to be supplemented with additional policies or riders to help your business recover after a disruption.
Expenses that would not be covered by property insurance include:
Ongoing payroll payments to salaried employees.
Lease or mortgage and utility payments at your regular location.
Relocation expenses, rent and utilities for a temporary building.
The costs of products and materials you may need to replace your current inventory; frequently vendors charge higher prices and delivery surcharges to get them to you quickly.
The expense of recreating or reassembling business, financial and legal records lost due to the disaster.
Ask your insurance agent about riders to an existing policy or specific insurance that may cover these situations.
Business interruption, catastrophe, or business income insurance protects you from profit losses and is available for two scenarios: Loss of income because business operations are interrupted, and the reimbursement of expenses you incur in an effort to keep your business going. It can also cover employee salaries.
Carefully review any insurance policies, because they often name exclusions that would surprise you. For example, a "named peril" policy only covers the disasters named within the policy, such as fire or vandalism. If a disaster occurs that you couldn't even imagine—like a meteor crashing into your building—this type of policy would not cover that damage.
A comprehensive all-risk policy covers damage caused by all types of perils, and any exceptions will be named within the policy. But read the fine print because it may specifically name coverage exceptions, like earthquake and flood damage. Some policies allow you to include additional perils for an extra fee. Note, however, that all flood policies are offered through the federal flood insurance program.
A business owner policy (BOP) can be customized to combine several different insurance policies under one umbrella. You can generally receive a lower single premium and easier administration with a BOP, which may include property insurance, business interruption insurance, vehicle coverage and professional liability.
Out of Harm's Way
Keep critical information offsite and out of harm's way. This type of information might include:
Backed-up computer data.
Insurance policies and banking information.
Phone numbers of employees, customers, suppliers and your insurance agent.
Make sure the site is sufficiently far away to avoid a situation threatening the area of your business.
Make it Your Policy to Plan
Be ready for anything with a business continuity plan. Having one in place is vital for your business to prepare for, survive and recover from any type of disaster. To get started, consider using free resources available at disastersafety.org. Then share the plan with employees, assign responsibilities and offer training so everybody knows what to do. And make sure to review and assess your plan regularly.
Of course, there's far more that can be done and more planning that can take place. For additional information, visit the IBHS website at disastersafety.org. They provide a wealth of tools (they call toolkits), resources, links and ideas that can help you get started.
Next Steps
Talk to your insurance agent to make sure you have sufficient coverage.
Create a continuity plan and review it with your employees.
Choose a remote site at which to store critical information/data, files, product/inventory, etc.
Talk with your advisor about coordinating policies – based on your overall financial plan – with your broker and setting up a contingency fund for quick access to funds immediately after an unforeseen event.
Article provided by Melissa Stewart, CFP®, AIF®, Financial Advisor at Blueway Financial Partners of Raymond James.
The information contained herein has been obtained from sources considered reliable, but we do not guarantee that the foregoing material is accurate or complete. Raymond James is not affiliated with any other entity listed herein. Material prepared by Raymond James for use by its financial advisors. Certified Financial Planner Board of Standards Inc. owns the certification marks CFP®, Certified Financial Planner™ and CFP® in the U.S., which it awards to individuals who successfully complete CFP Board's initial and ongoing certification requirements. Raymond James & Associates, Inc., member New York Stock Exchange/SIPC. 2060 East Paris Ave SE, Grand Rapids, MI, 49546. Phone: 616-974-3370