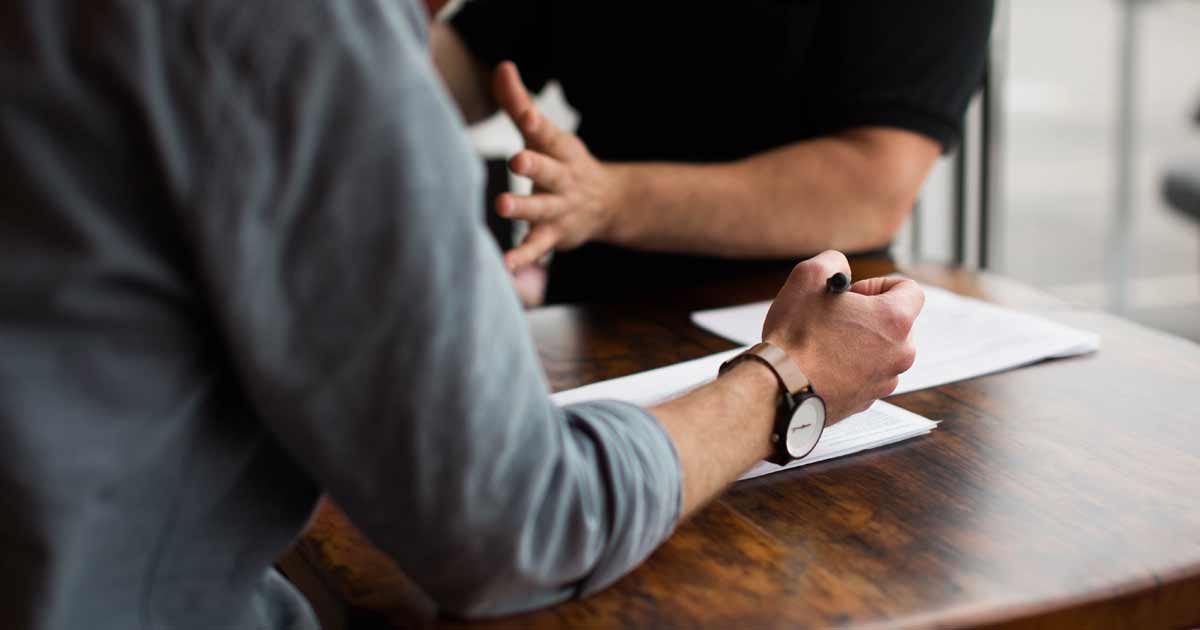 Being the Bearer of Bad News
It's never fun to share bad news with a customer. Many people are scared to be the bearer of bad news.
There are plenty of examples of bad news: An order didn't ship, something was damaged, a deadline is not going to be met, etc. It doesn't really matter what the bad news is; the key to managing the customer experience is how you deliver the bad news.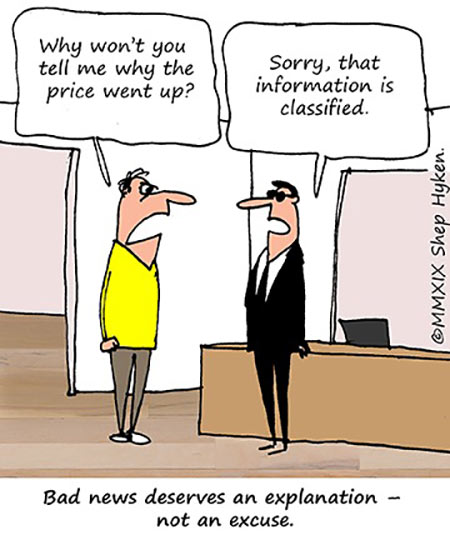 This brings me to Dollar Shave Club, who had to share the news that they were raising their prices.
While the price increase wasn't very much—just one dollar a month—they still had to share the news with their customers. The way they did it was a classic lesson on how to share negative information, hopefully without upsetting the customer.
They sent a letter to their members. (That's what they call their customers: Members. After all, it is the Dollar Shave Club. Not the Dollar Shave Store. Clubs have members.) The first couple of paragraphs sum it up:
Hey Shep,
We're emailing to let you know that as of May 13, 2019, we will be increasing the price of each Executive cassette by $1. You are currently receiving these cassettes on a 1-month basis. We believe in being totally transparent with our Members, even if it means delivering some tough news.
We know. It's a bummer. We don't want to do it.
The letter goes on to explain that they haven't raised prices since 2012 and they want to continue to deliver the quality their members expect. Sure, it's only a dollar increase, but nobody likes to pay more for something.
Some important points to notice: First, they used my name. Second, their style was casual, which is in alignment with their brand. Third, they were very direct and to the point. It's all in the first sentence.
When delivering bad news, you can do it in person or through some type of written correspondence, such as an email or a letter. Regardless of how the news is delivered, consider the following steps:
Be personal.
Be direct. (Notice how Dollar Shave Club delivered the news in the first sentence.)
Apologize. Not because you're at fault, but because you empathize with the customer over the news.
Give an explanation, not an excuse.
Thank the customer for their past business and for their continued business in the future.
Be available if the customer has questions.
Bad news is unavoidable. No matter how careful we are, life isn't perfect. You're going to have to give bad news to someone eventually. But the bad news doesn't have to be all bad—as long as you deliver it tactfully. Dollar Shave Club did just that. So, turn that frown upside down, and turn bad news into a good customer experience!
Shep Hyken is a customer service expert, keynote speaker, and New York Times best-selling business author. For information, contact 314-692-2200 or www.hyken.com. For information on The Customer Focus™ customer service training programs, go to www.thecustomerfocus.com. Follow on Twitter: @Hyken
This article was republished with permission and originally appeared at Shep Hyken.
Photo courtesy of Shep Hyken.