5 Tips for Great Customer Service While Working Remotely
Dear Friends,
My guess is we've all "worked" remotely at some time. Just not all the time. Hey, some of us work while on vacation. (That's REAL REMOTE.) Which brings me to the point of this short blog and fun video.
We've been getting emails on: "Hey Nancy, how can we give great customer service to our clients now that we're working from home?"
My short answer is ... if you were giving great customer service from your work office, you can do it from anywhere. Why would we change? Because of a location? I don't think so.
However, we brought you some of the most often asked questions from clients over the past few weeks. Feel free to share and be safe. We will, as always, answer any of your questions on our topics of expertise, so if you have some—bring them on.
In the meantime, enjoy this short video with five good points to help you give great customer service.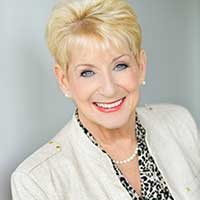 Nancy Friedman is founder and president of Telephone Doctor Customer Service Training in St. Louis, Missouri. Telephone Doctor helps companies communicate better with their customers and coworkers. Nancy is a popular keynote speaker at franchise conferences and corporate meetings around the country. The author of nine, Nancy has appeared on Oprah; Fox News; CNN; Today Show; CBS This Morning; Good Morning America, Great Britain, Australia; and many other radio and TV shows and media outlets. She can be reached at [email protected] or visit www.nancyfriedman.com or call 314.291.1012.
This article was republished with permission and originally appeared at The Telephone Doctor.
Headshot courtesy of Nancy Friedman.