You Never Nose What You're Going to Do in Columbus
Columbus, Ohio, is a business and shopping hub. The 15th-largest city in the United States is home to the headquarters of corporations—Big Lots, Victoria's Secret, Express, Inc. and a plethora of others—that fill shoppers' bags across the nation.
True to its Midwestern culture, Columbus is a big city with a small-town feel. A wealth of locally owned businesses, restaurants and attractions line the streets for a one-of-a-kind shopping experience.
Experience Columbus recently curated a collection of unique local makers for its Made in CBUS Trail. I had the trail guide in hand last month when Groups Today Media Consultant Monica Schafer and I visited with SYTA Executive Director Carylann Assante.
Senior Tourism Sales Manager Roger Dudley and Tourism Coordinator Sarah Doodan from Experience Columbus took us to one stop on that trail: The Candle Lab.
Founded in 2007, The Candle Lab is a Columbus-based fragrance brand that specializes in natural gourmet soy candles and custom fragrance. They don't just sell candles: Fragrance oils, reed diffusers, and body products such as lotion and natural scrub also line the shelves.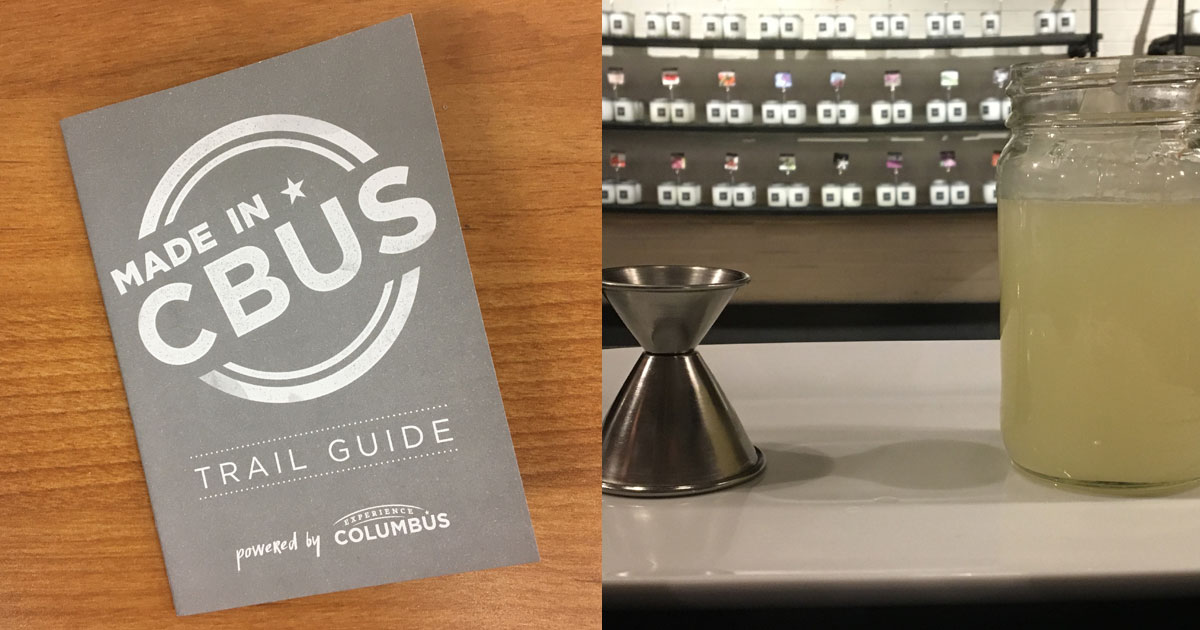 But there's more. It also offers the unique opportunity for guests to create their own scented products.
The Candle Lab has accommodated groups from two to 110 people, and our group of five tried our hand at crafting our own Made-in-CBUS Candle Lab candles.
The friendly staff guided us through the process. We began by taking note of our favorite scents from the Candle Lab's wide and varied spectrum of more than 120 options, which includes everything from fruity and floral to savory scents, like bacon and old books.
After finding our favorites and choosing a jar for our candle, The Candle Lab experts helped us sort through our picks so we could create and mix our own custom scent.
"I liked that it was a personal creation," said Monica, who created a concoction of peppercorn, pumpkin spice and Christmas tree, with just a hint of champagne. "You didn't have to color within the lines."
After mixing the scents, we needed to give the candles time to set, so we went down the street and grabbed dinner. The Candle Lab is located within walking distance of some of Columbus' unique restaurants and shops—like Jeni's Splendid Ice Creams—meaning there are plenty of options to fill the time.
"The Candle Lab is perfect for a group activity," Monica said.
And if you think it sounds a little girly, The Candle Lab experience doesn't discriminate. The Candle Lab hosts its fair share of girls getting away, but everyone—male and female, kid, teen and adult—enjoys mixing their own scents.
Written by Cassie Westrate, staff writer for Groups Today.