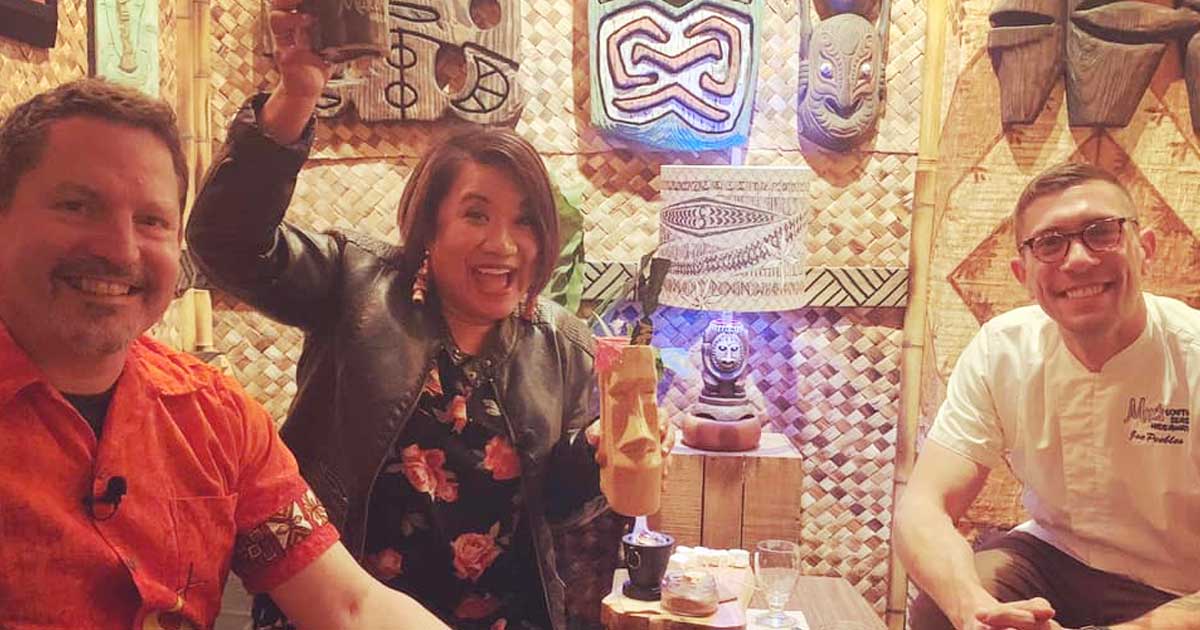 Tiki Bars that Bring the Heat!
Sometimes, you just want to get away.
But you don't have to fly to a tropical destination to bask beneath the bamboo. Get your ultimate tiki fix with these can't-miss tiki bar options! You never know: There might be one hiding in plain sight.
Kanaloa Tiki Bar | Houston, Texas
Located next to the vibrant Market Square Park in downtown Houston, Kanaloa Tiki Bar brings the sunny vibes all year round. It's here that groups could enjoy a literal treasure chest filled with spirits like 21-year Appleton Estate rum, tropical juices, a full bottle of champagne, real sparklers and more. The large-scale cocktail could serve 10 to 12, so be sure to bring your friends.
Lost River | Detroit, Michigan
This rum-focused neighborhood bar is a true Detroit oasis, serving tiki-style cocktails along with delicious food from rotating guest chefs. Groups could feel good about their drink, too, as Lost River always uses fresh-squeezed juices and house-made syrups and never uses batched cocktails.
Hale Pele | Portland, Oregon
A self-proclaimed glimmering pearl among Portland's sea of food and cocktail culture, Hale Pele—or House of the Volcano Goddess—is a tiki lover's dream. Under the cover of red, blue, green and yellow lights, Hale Pele's atmosphere is unforgettable. Choose from over 50 exotic cocktails and island small plates like poke, lumpia, and Hawaiian bread.
Frankie's Tiki Room | Las Vegas, Nevada
Open 24 hours every day, Frankie's Tiki Room rolls South Seas vibes and Las Vegas kitsch all into one. Groups could gamble at the bar while enjoying a cocktail surrounded by carvings from Bamboo Den, the world's foremost tiki bar designer and grandson of Eli Hedley. Take the party home in a signature souvenir mug and dream of warmer days at Frankie's.
Forbidden Island | Alameda, California
Located in the heart of Alameda's historic Bay Station Shopping District, Forbidden Island beckons guests to soak up the sun with Pools of Paradise cocktail bowls and premium rums. Whatever option your group chooses, the no-frills bar bites are a simple pleasure to compliment any visit to this laid-back and welcoming environment.
Max's South Seas Hideaway | Grand Rapids, Michigan
A hidden three-story paradise snuggled in downtown Grand Rapids, Max's South Seas Hideaway offers an immersive experience that transports groups to another time and place. Along with craft cocktails and an extensive menu—including a tableside campfire—groups could admire Max's giant collection of vintage and modern tiki art and decor.
Written by Sarah Suydam, Staff Writer for Groups Today.
Photo courtesy of Jennifer Pascua.