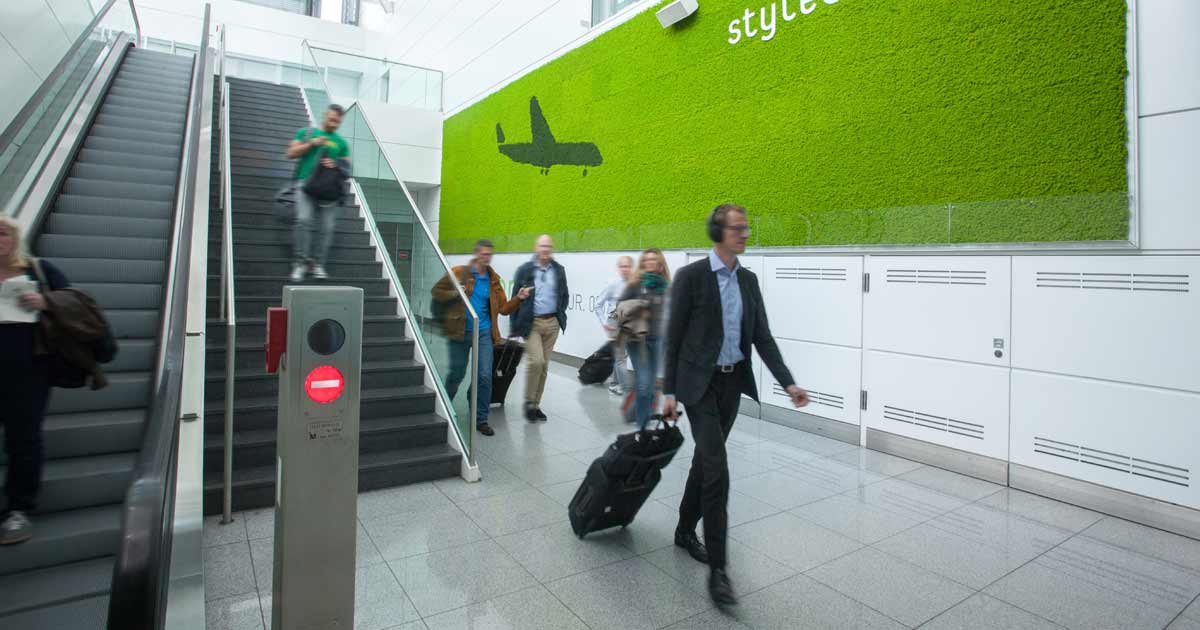 How to Avoid TSA Delays This Summer
CBD oil, small pets, sand, rocks and plants.
These are just a few of the items that Transportation Security Administration officers will be allowing through checkpoints this summer, a travel season expected to be busier than ever. TSA has added 2,000 officers to prepare for the 263 million passengers and crew expected to pass through its airport checkpoints through Labor Day weekend.
Getting through those pain points is easier if you know what you may and may not take through the scanners.
CBD oil—used for a host of medical problems—is a relatively new item on their OK list. TSA says, "Products/medications that contain hemp-derived CBD or are approved by the FDA are legal as long as it is produced within the regulations defined by the law under the Agriculture Improvement Act 2018." More practically, a TSA spokesperson says that looking for marijuana or CBD oil is "not our main role." However, "marijuana possession is still a federal crime, so it is the responsibility of our TSOs [Transportation Security Officers] to refer anything that they see that is potentially illegal or questionable to the appropriate authorities."
The TSA offers a database, What Can I Bring?, where travelers can search any item they wish to take on the airplane to determine if it can be packed in carry-on or must be in a checked bag. If a specific item is not addressed in the database, travelers can tweet their question to @AskTSA or message AskTSA on Facebook.
Among the most common queries, categorized by how they can be transported:
PERMITTED AS CARRY-ON OR CHECKED.
Knitting needles | Sharp objects in checked bags should be securely wrapped to prevent inspector injury.
Canes | Must undergo X-ray screening, a TSA officer will inspect the item if it cannot fit through a machine.
Tents | Check with airline, but tent stakes and poles must be checked in.
Umbrellas | Allowed in carry-on bags.
Insulin and insulin supplies | Notify TSA officer of your condition and that you are carrying supplies. Any forms or dispensers must be clearly identified.
Liquid medications | Liquids, gels or aerosol medications greater than 3.4 ounces must be declared to security officers at the checkpoint for inspection.
Sand, rocks, seeds, plants | OK in either.
Medical marijuana/CBD | Not searched for but if illegal substance is discovered, TSA will refer to law enforcement.
Yogurt | Must be less than 3.4 ounces.
Small fishing lures | Large hooks should be wrapped in checked luggage. Expensive reels or fragile tackle may be placed in carry-on.
Dry batteries | AA, AAA, C and D, but not lithium varieties.
ONLY PERMITTED AS CHECKED.
Golf clubs. (Balls and tees can be placed in carry-on.)
Canoe/kayak paddles.
Walking sticks.
ONLY PERMITTED AS CARRY-ON.
Vape/E-cigarette.
Portable chargers or power banks containing a lithium ion battery.
Disposable and Zippo lighters. (No matches allowed in carry-on or checked-in.)
And what about those small pets?
They are allowed through the checkpoints but don't have to go through the scanner. A pet carrying case is required to go through the X-ray machine, but the animal must be walked through the metal detector.
OTHER ADVICE
Don't forget the 3-1-1 liquid rule and pack your liquids in the front pocket on your carry-on for accessibility. Liquids, gels and aerosols must be stored in 3.4-ounce containers or less and fit in a quart size clear plastic zip-top bag; one per passenger.
Tape a card with your name and contact info to your electronics.
Pack items in layers (shoes one layer, clothes one layer, electronics one layer, etc.).
Don't forget your money at the checkpoint. In fiscal year 2018, travelers left behind over $960,000. The TSA plans to use the unclaimed money toward checkpoint training requirements.
TSA's TOP TIP: Enroll in PreCheck Program.
If you will be one of the 263 million travelers this summer going through airport security points, TSA has some advice: Enroll in its PreCheck program.
PreCheck offers an expedited security screening and doesn't require passengers to remove shoes, laptops, liquids, belts or light jackets. In April 2019, 93 percent of PreCheck passengers waited less than five minutes in line, according to TSA. In non-precheck lines passengers wait less than 20 minutes on an average day, says Jenny Burke TSA spokesperson.
Joining requires an $85 (for five years) fee, a five-minute application, a 10-minute in-person appointment that includes a background check and fingerprinting. Once approved, a Known Travel Number will be added to your ticket. It typically takes just days for approval.
Also, Computed Tomography (CT) technology is being piloted in the standard checkpoints at some airports across the country. This means travelers won't have to remove laptops, tablets or phones from their luggage.

Written by Aaron Kassraie, Courtesy of AARP.
This article was republished with permission and originally appeared at AARP.