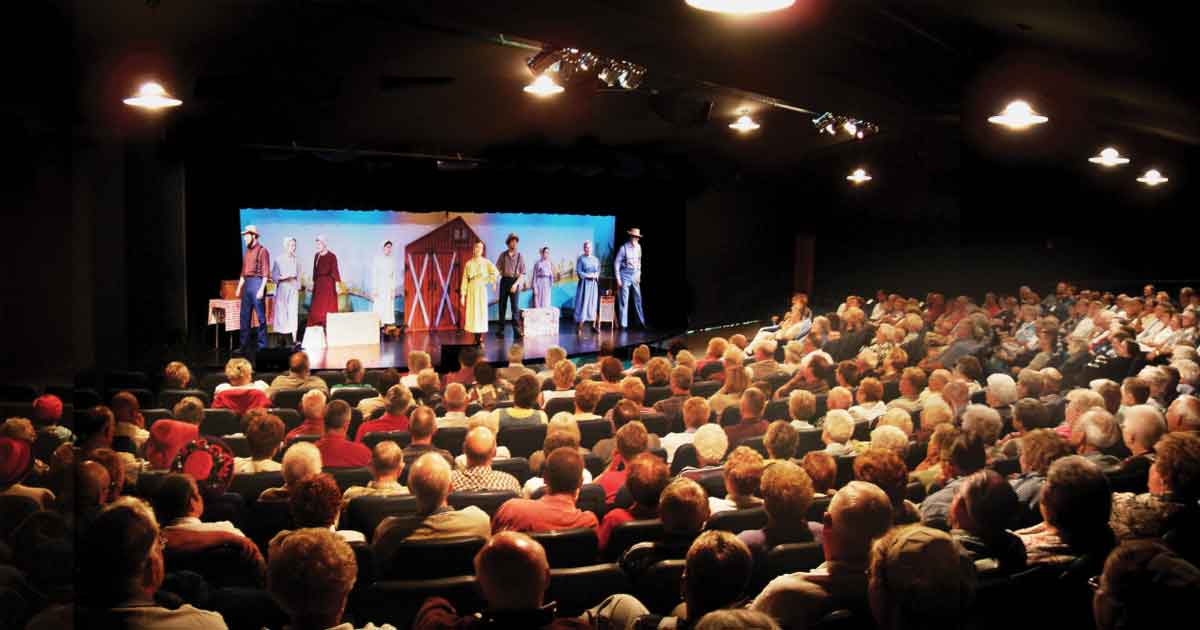 Heritage and History: Exploring Amish Communities
It's hard to find good craftsmanship today.
Whether clothing, furniture or otherwise, we seem to gravitate more toward items that have a story and come from backgrounds rooted in quality and history. No community better fits this description than the Amish and their handicrafts. Yet that's not all their communities offer: These locations are full of a wide range of activities, goods and experiences, sure to give groups a true look at everything Amish.
ELKHART, INDIANA
A classic Amish destination, Elkhart has extensive multiday tours that offer something special for every group and span several communities. No matter what your group is looking for, chances are Elkhart has the perfect experience lined up.
Along the Art n' Amish tour, groups can get up close and personal with Amish artisans and learn how they create their unique handcrafted pieces. Along the tour in nearby Napanee, visit the beautifully restored Stahly-Nissley-Kuhns farmstead, the only Amish farm listed in The National Register of Historic Places—full of theater productions, handmade craft shopping and their famous Threshers Dinner.
Other experiences starting in Elkhart include exploring gigantic quilt-patterned gardens on the Quilt Gardens Along the Heritage Trail tour, enjoying wine tastings and learning about the art of Hygge on the Girls Fun in Amish Country tour, and touring the Holiday Village at Linton's Enchanted Gardens while admiring 100 theme-decorated trees on the Amish Country Christmas tour.
The welcome mat is always out in Elkhart!
SHIPSHEWANA, INDIANA
Saying that Shipshewana and LaGrange County is a popular Amish destination is an understatement. Shipshewana and LaGrange County attracts more than 2 million travelers and groups annually—even growing the population from approximately 670 residents to over 20,000 on a busy day. Shipshewana offers an array of shopping, attractions, and entertainment options to round out your stay along with seasonal festivals and family-friendly activities.
The Shipshewana Across the Road Indoor Market, spanning nearly 15,000 square feet, is a condensed version of the famous Shipshewana Flea Market that takes place during the summer months. Groups can find bargains on home decor, clothing, produce, plants, tools, crafts, books, beauty supplies, accessories and pretty much anything else you can think of. The Market runs 9 a.m. – 4 p.m. on Fridays and Saturdays, from October 5 – December 15. Don't forget to bring an extra bag: You never know what you're going to find!
Also an ideal group experience, The Blue Gate Theatre offers several truly Amish musicals, concerts and special events. From worship music and gospel to bluegrass, rock n' roll and Celtic, The Blue Gate Theatre is a unique venue with an even more distinctive lineup.
Six Amish Social Courtesies Groups Should Know When Visiting
Slow down and take extra care on the roads.
Don't honk at horses pulling buggies.
Respect their boundaries if requested to be left alone.
Honor Amish culture by not taking photos of their faces.
Most businesses are closed Sunday—plan accordingly.
Courtesy of Shipshewana/LaGrange CVB
LANCASTER, PENNSYLVANIA
Home to the nation's original and largest Amish settlement, Lancaster, Pennsylvania, has no shortage of opportunities to discover the rich history weaved throughout the community.
The Amish Experience has provided groups with tours of definitive Amish happenings throughout Lancaster for more than 50 years. Visit the Amish Farmlands to discover sights rarely seen by visitors to Amish Country, explore the Old Order Fisher Homestead & School—a designated Heritage Site, and witness the dramatic story of Jacob's Choice in the F/X Theater.
A stretch of Route 772, also called Newport Road, is off the beaten path of the normal Lancaster tourist stops and full of Amish-owned and -operated stops, among them Countryside Road-Stand, Fisher's Quality Furniture, and Riehl's Quilts & Crafts.
HOLMES COUNTY, OHIO
Retreat to cozy in Holmes County, Ohio, the second-largest Amish community in the world—where Amish community members make up 80 percent of the county population.
Amish Country recipes have been passed down through generations, so it's not surprising that the simple but delicious dishes bring visitors back to Holmes County time and time again. Home-baked pies, cookies and other scrumptious delights are just some of the sweet treats to savor. The processes of canning, preserving and pickling have roots in traditional farming and it's common to see goods produced through these methods lining the shelves of many local Amish shops. Don't forget to keep an eye out for Amish homes with goods for sale!
Groups can enjoy lessons about Amish beliefs and lifestyle at the Amish & Mennonite Heritage Center, take a free factory tour and sample all-natural cheeses at Heini's Cheese Chalet and experience an authentic Amish buggy ride at The Carlisle Inn Walnut Creek, among other activities.
Written by Sarah Suydam, Staff Writer for Groups Today.
A version of this article originally appeared in Groups Today.
Photo courtesy of Shipshewana/LaGrange County CVC.
Article updated June 2019.