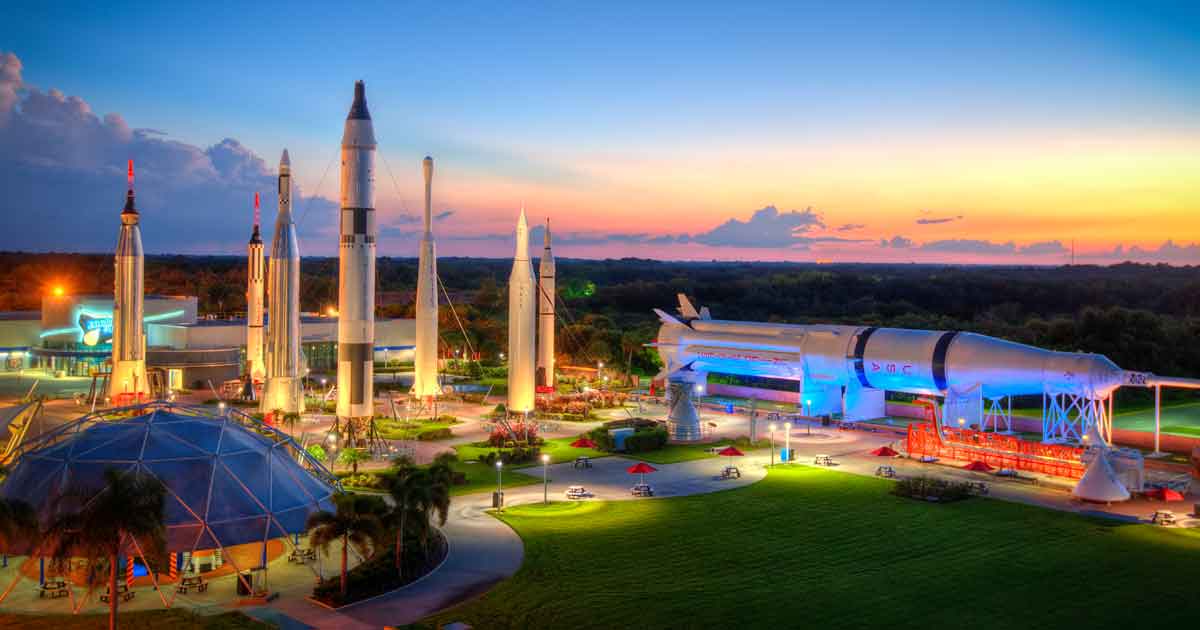 Celebrating the 50th Anniversary of the Apollo 11 Lunar Landing
On July 20, 1969, more than half a billion people around the world paused their daily routine to watch and listen as American astronauts first set foot upon the moon.
Now, 50 years later, celebrations of this milestone abound. Learn how groups can celebrate Apollo 11 at various destinations this summer.
John Glenn Astronomy Park | Hocking Hills, Ohio
The first people to walk on the moon were Ohio native Neil Armstrong and Edwin "Buzz" Aldrin, with assistance from colleague Michael Collins as part of NASA's July 20, 1969, Apollo 11 mission. On July 20, 2019, John Glenn Astronomy Park (JGAP) will recount the events of the historic lunar mission, minute-by-minute, exactly 50 years after they happened. Groups can also experience the famous Beatles song "Here Comes the Sun" played by 24 guitarists at sunset on Friday, June 21—the longest day of the year.
Intrepid Sea, Air & Space Museum | New York, New York
Apollo 11: Media, the Moon and Beyond invites groups to experience the raw emotion and awe of that historic day through an installation of vintage televisions in an ascending tower. The images convey the wonder of the milestone through the reactions of households and public gatherings around the globe. The installation is located in the Museum's Space Shuttle Pavilion adjacent to the space shuttle Enterprise—the largest space artifact in the Northeast. In addition to its new exhibit, Intrepid Sea, Air & Space Museum will offer an early morning opening tour and hands-on activities on July 20, to accommodate those with autism who want to celebrate the 50th anniversary of Apollo 11.
Armstrong Air & Space Museum | Wapakoneta, Ohio
Neil Armstrong's hometown community has been celebrating this milestone all year, but there's still time for groups to get in on the action. Groups can enjoy the 50th Anniversary Parade on July 14th, admire—and help eat—the world's largest moon pie on July 15, and more. Visit the museum to be immersed in interactive exhibits and see more Neil Armstrong artifacts, including his Gemini 8 capsule.
Kennedy Space Center Visitor Complex | Merritt Island, Florida
On July 16, groups can relive the historic launch of Apollo 11 at Kennedy Space Center Visitor Complex, where they'll be taken through the launch sequence in real time. Whether groups watched the launch live 50 years ago or want to experience the atmosphere of this historical moment for the first time, there's no better place to celebrate than from where Neil Armstrong, Buzz Aldrin and Michael Collins left Earth 50 years ago.
For more events celebrating the 50th anniversary of Apollo 11, see NASA.
Written by Sarah Suydam, Staff Writer for Groups Today.
Photo courtesy of Kennedu Space Center Vistor Complex.