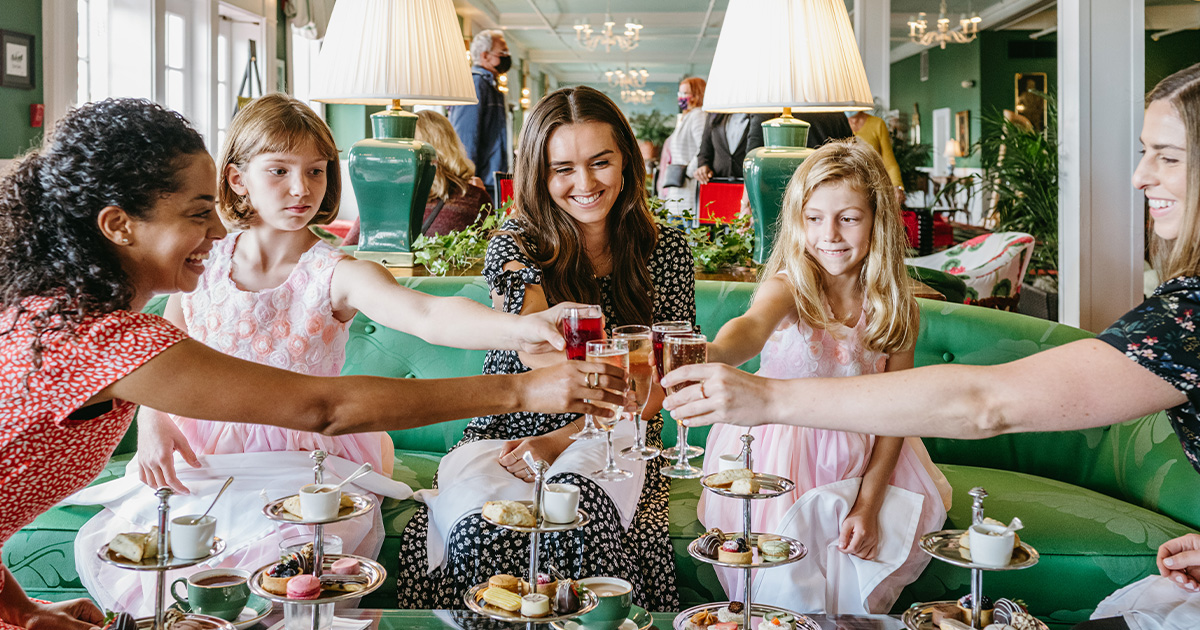 Best Spots for Afternoon Tea
Top spots for groups to visit for unforgettable and traditional afternoon tea experiences.
From delightful cucumber sandwiches and scones with clotted cream to a cup of Earl Grey and flute of champagne, the British tradition of afternoon tea truly has it all. Come along as we explore some great spots and experiences for groups looking to enjoy a cuppa!
Traditionally held between 3 and 5 p.m., the custom of afternoon tea was popularized in the mid-19th century thanks to Anna, the 7th Duchess of Bedford, and typically includes petite sandwiches, scones with clotted cream or preserves, in addition to pastries and cakes, and of course, tea!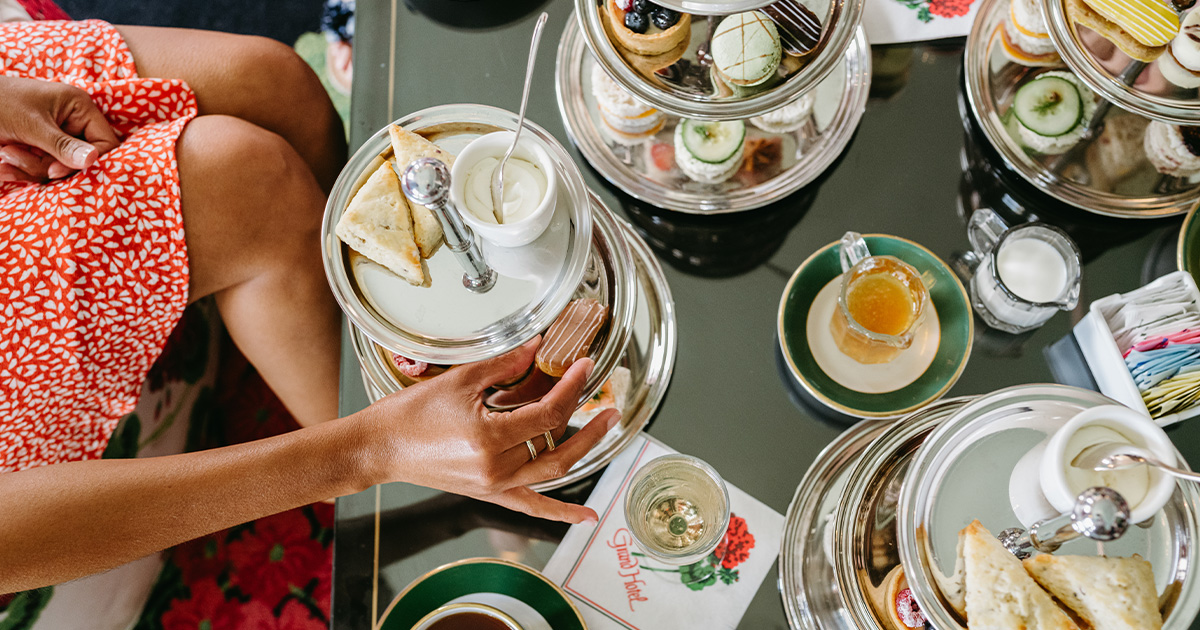 GRAND HOTEL AFTERNOON TEA
Mackinac Island, Michigan
Escape to a place where time seems to stand still with a trip to famous Mackinac Island, whose car-free streets full of horse-drawn carriages and bicycles offer a charm all its own. On the southwest end of the island is the illustrious Grand Hotel, featured in the movie Somewhere in Time. An ideal way to relax after strolling the Grand Hotel's grounds and porch (which is the longest in the world), afternoon tea inside the Grand Hotel is a must-do activity for groups visiting the island. There's even a harpist to serenade you as you sip and dine amongst the meticulously decorated Parlor!
THE RIVER THAMES AFTERNOON TEA CRUISE
London, England
Your group can go back to where it all began with a traditional British afternoon tea, all while soaking up some iconic London architecture and sights from the water—Big Ben, the London Eye, London Tower, to name a few. The perfect activity for post-shopping and sightseeing, this 90-minute afternoon tea river cruise on the River Thames requires a casual dress code, making fitting it into your itinerary a breeze. Guests can even stroll on up to the boat's upper level to take in the 360-degree views of London's riverside landmarks.
BABE'S TEA ROOM AFTERNOON TEA
Denver, Colorado
Though Colorado can get snowy, sunshine is always on the menu at Babe's Tea Room in Denver. The establishment, whose entrance and patio are flanked with impressive and colorful floral arrangements, boasts an impressive menu and the perfect atmosphere for an afternoon tea outing. Babe's afternoon tea offering serves up a pre-fixed menu with an assortment of delicious savory tea sandwiches, miniature scones and jam, homemade lemon curd and Devonshire Cream, Scottish shortbread, homemade petit fours and a French macaron. The selection of tea at Babe's is also vast, with everything from traditional Earl Grey and Irish Breakfast to an exciting Island Zen green tea and Coconut Custard Rooibos.
THE PLAZA HOTEL PALM COURT AFTERNOON TEA
New York City
A destination for afternoon tea in New York City for more than 100 years, the Palm Court inside the distinct Plaza Hotel and is a top choice if your group is looking for a quintessential NYC experience. The menu includes everything from Cambridge Smoked Salmon and warm Cranberry Orange & Truffle Scones to Kalamansi Meringue Tart and Earl Grey Cheesecake. Groups will feel as if the outside has been brought right to their table, as renovations done by renowned architect Thierry Despont in 2013 channel the greenery of nearby Central Park. While enjoying your tea and bite-sized delights, don't forget to look up and admire the soaring stained-glass dome above. The Plaza even offers guests a style guide as inspiration so you can truly dress for the occasion.
Written by Sarah Suydam, Managing Editor for Groups Today.
Photos Courtesy of The Grand Hotel.