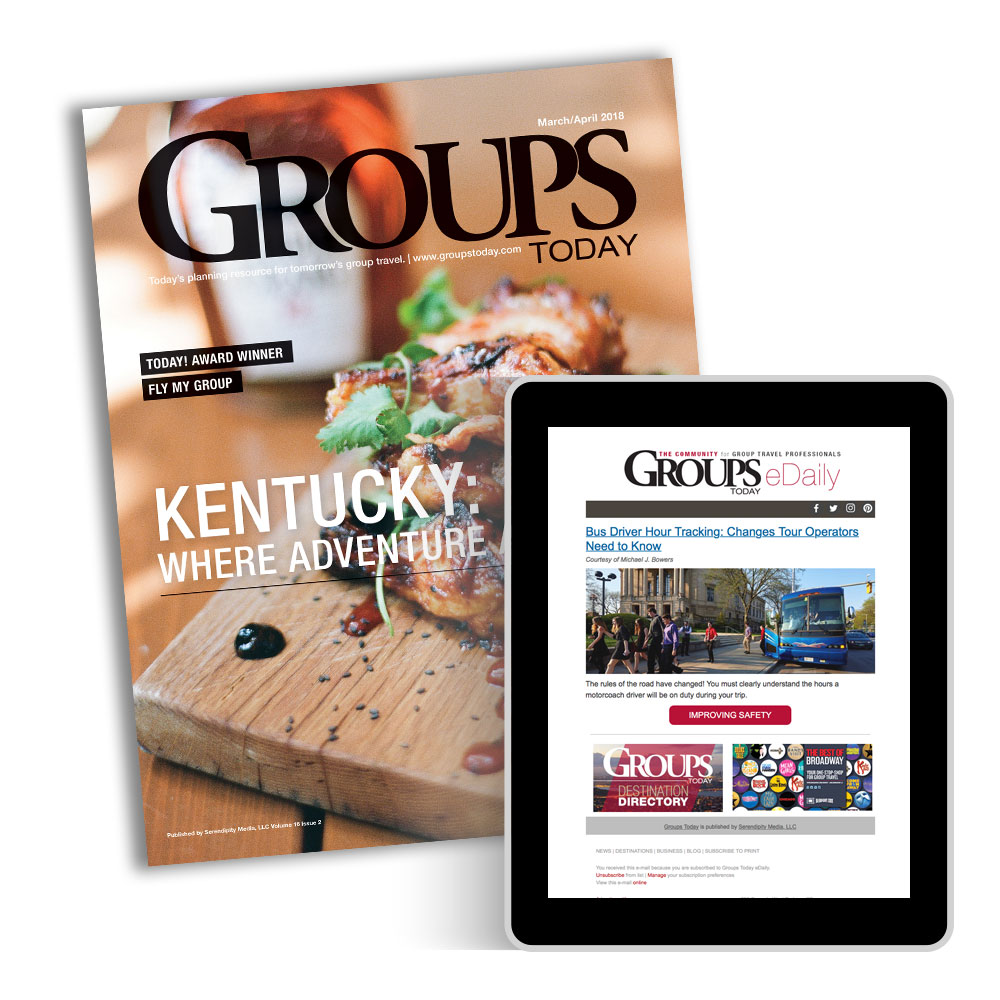 Your subscription to Groups Today has been renewed. With your subscription, you get all this!
eDaily - Daily e-newsletter with industry and business news in one bite-sized e-mail each morning.
eDaily Select - A bi-weekly round-up of our top-read content.
Print Magazine (6 issues/year) - Top group destination features, business, leadership and education articles, planner profiles and industry news— there's something for everyone.
Professional Development - Invitations to webinars, contests, events and more.
GT Digest - Quarterly roundup of our best business related content.
Groups Today Center Stage - Special offers, events and other promotions from trusted partners.