Surviving Trade Shows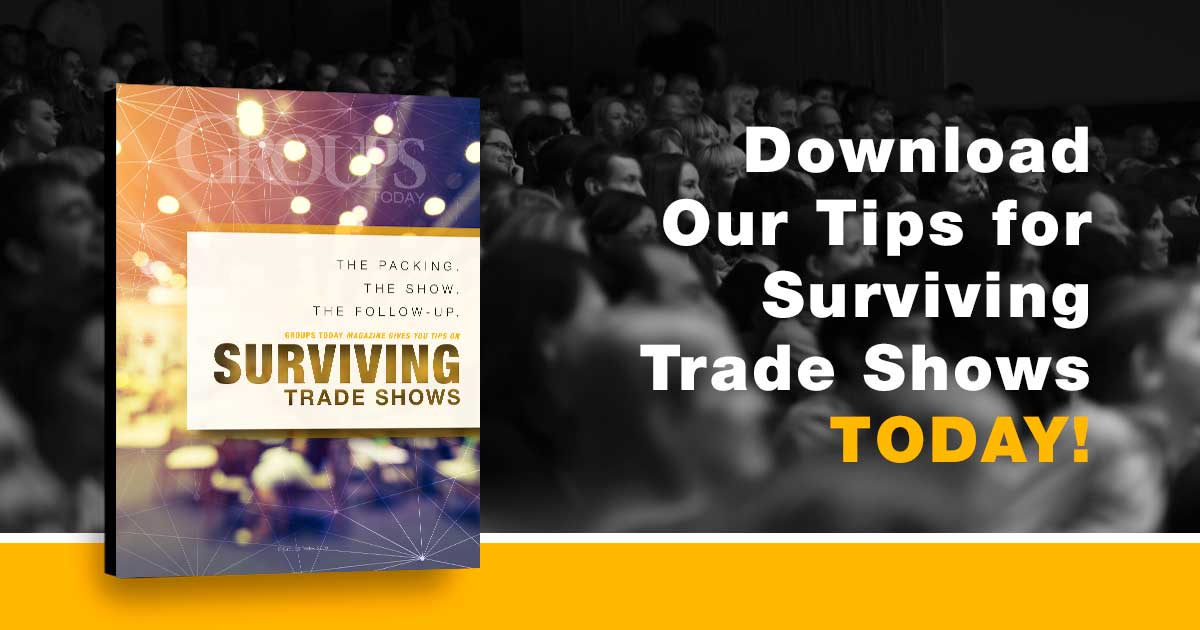 The packing. The show. The follow-up. Groups Today magazine gives you tips on surviving trade shows. Download the free guide today!

What's Included:
Download Groups Today's Surviving Trade Shows guide and enjoy 13 pages of helpful tips and tricks for free. Here's a taste of what you'll find inside:

What's In Your Trade Show Suitcase?

Tips to Keep Your Post-Trade Show Mojo

The Effect of Paid Advertising and Social Media

And more!


*by providing your email address you agree to receive email communication from Groups Today.