Group Travel Marketing 101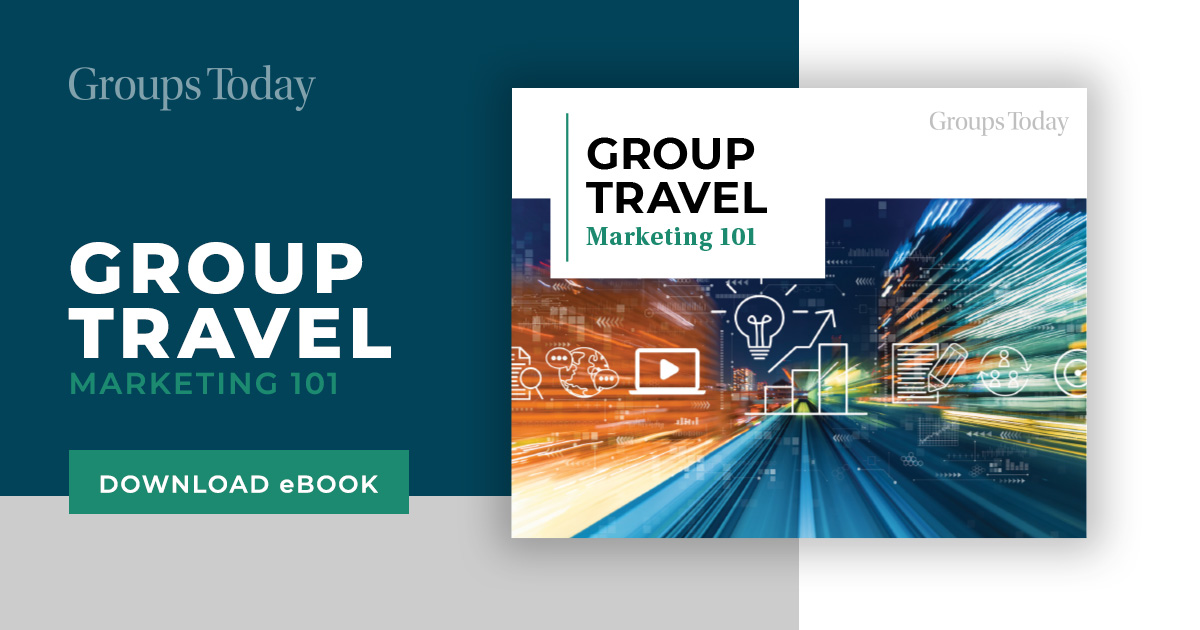 Planning group travel can be wildly fun. And when the trip actually comes to fruition, it's an even more enjoyable feeling to see your hard work pay off as groups set out on their unforgettable adventures. But before all of those steps happen, you have to find your ideal travelers, which requires thoughtful and intentional marketing efforts and campaigns.
But you may not know where to start when it comes to marketing. That's where the Group Travel Marketing 101 eBook comes into play!
From strategies for increasing your email open rates and ingredients for a good digital ad, to tips for creating engaging videos and other time-saving tricks, we've gathered a bounty of practical information and materials to propel your marketing efforts forward.
Enter your name and email below to receive your free eBook download and start elevating your marketing knowledge today.
*By entering your information, you agree to receive the Groups Today eNewsletter (if you don't already).