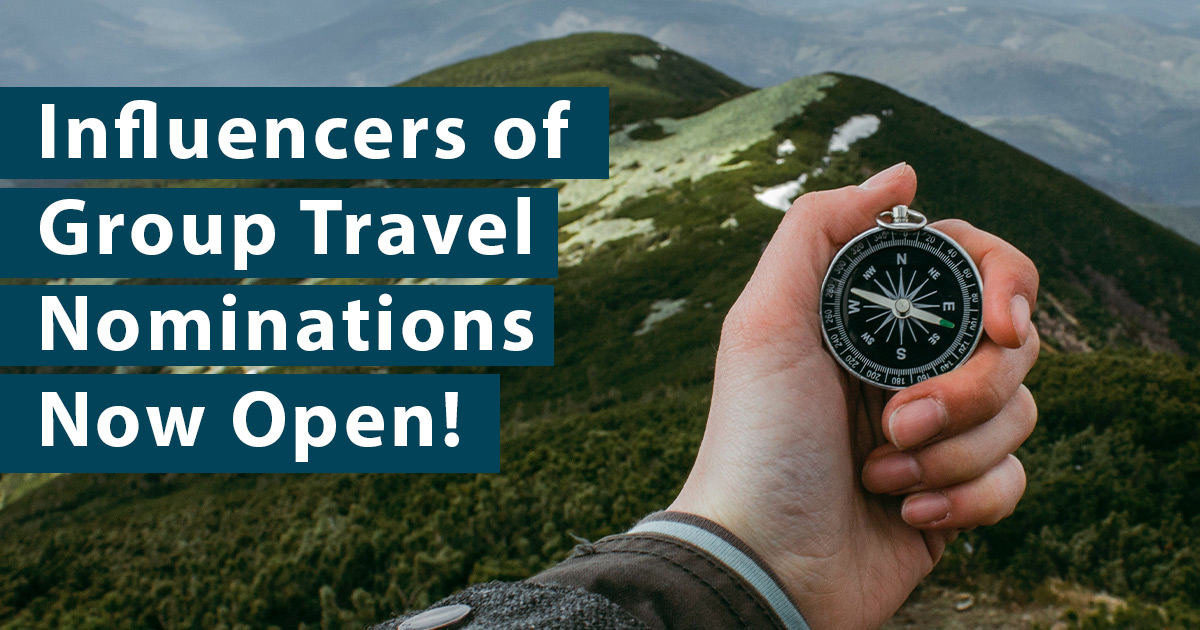 The Influencers of Travel
Do you know someone in the group travel sphere who always has new and big ideas? Someone who engages their peers and community, and steers the group travel industry in a forward-thinking direction? That one person who is passionate about advocating for group travel and helps others succeed along the way? Nominate them today to be among the first-ever Groups Today "Influencers of Group Travel!"
These Influencers of Group Travel are people who have risen to the surface over the last year. They're folks who are always willing to try new things, bring fresh ideas to the industry, are leading others in a positive direction, and are recognizable among group travel professionals as someone who can be relied on. Tell us who has influenced YOU!
Those ultimately selected will be recognized in the upcoming May/June '22 issue of Groups Today.
Nominations are now open and can be submitted via the form below before February 3, 2022.