Social Media Best Practices for Group Travel eBook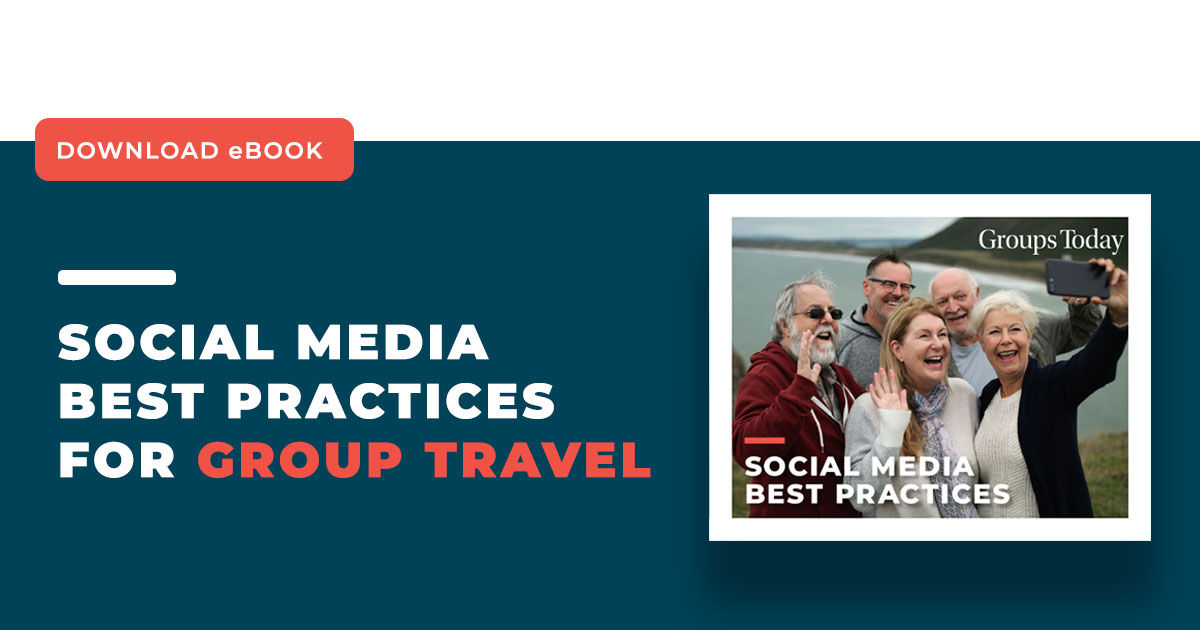 From Instagram to TikTok and every social media platform in between, it can be hard to keep up with all the trends! But that shouldn't stop you from making the most of social media for your travel business.

With this new (and free) Social Media Best Practices ebook, we offer our top tips for social media success—regardless of your level of experience. From upping your engagement on Instagram to creating private Facebook groups for your trips, we've gathered a bounty of practical information and materials to propel your social media efforts forward. We even touch on the latest platform to take the social media world by storm: TikTok.
 
Enter your name and email below to receive your free eBook download and start elevating your social media knowledge today.
*By entering your information, you agree to receive the Groups Today eNewsletter (if you don't already).