Oh, the Places North America Will Go!
What are your clients looking for? Sojern recently released its report, Sojern's Global Travel Insights: Issue 1, 2017, which analyzes travel behavior across the globe that could offer insight to help you drive bookings and build brands this year. Search and booking data, split into short-haul and long-haul flights, through April this year show the following search trends for North America outbound travel.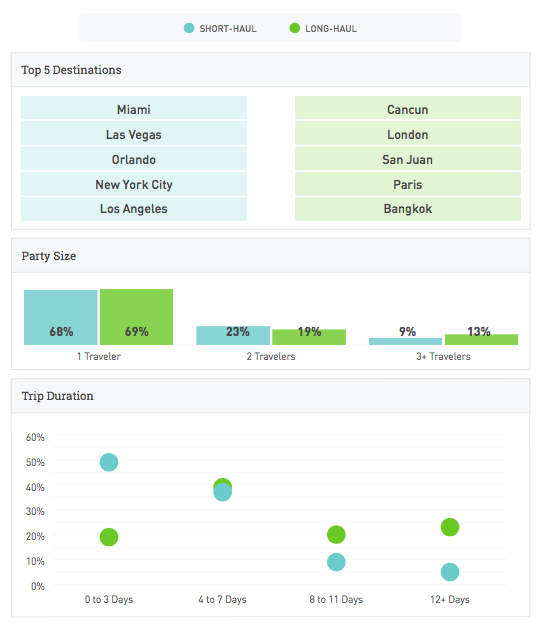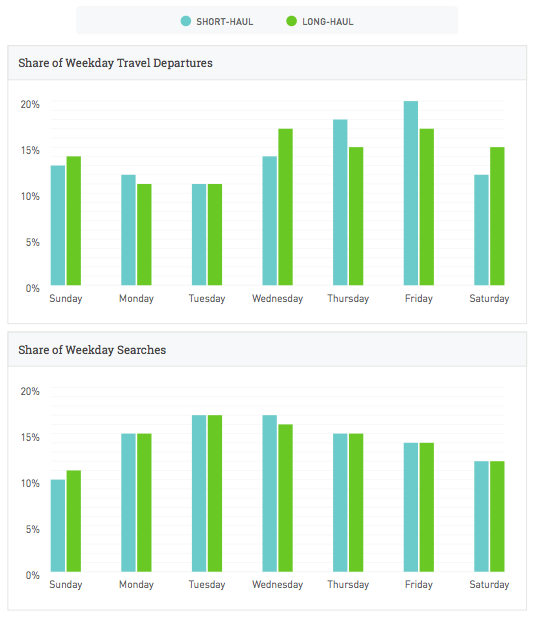 Information and graphics courtesy of Sojern. To download the full report, visit www.sojern.com.
Written by Cassie Westrate, staff writer for Groups Toay.