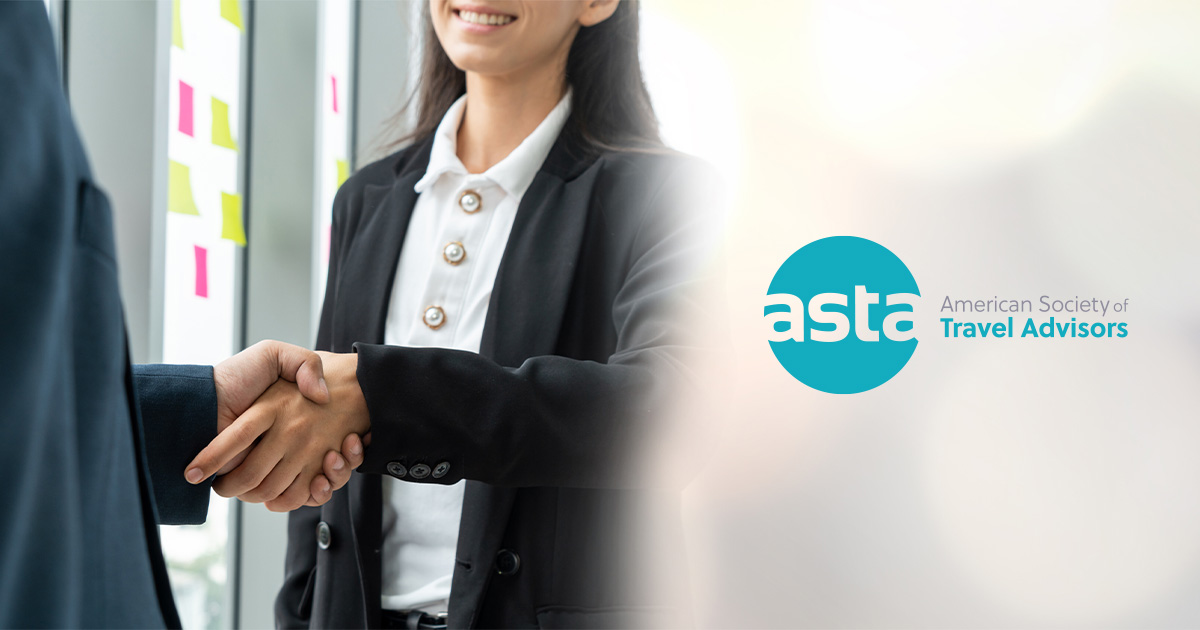 ASTA Launches New Career Pathway Training
These four training courses serve as an introduction to the various pathways into the travel industry or as a refresher course for current advisors.
The American Society of Travel Advisors (ASTA) has launched an expansion of their Travel Advisor Roadmap Course, with four new career pathway training modules intended to introduce those new to the industry to the various available career opportunities. The new pathway training is part of the trade association's overall commitment to attracting new advisors to the industry.
"The travel industry isn't one size fits all, and a wide variety of opportunities exist for those looking to break into travel" said Zane Kerby, President and CEO of the American Society of Travel Advisors. "These new courses provide a deeper level of understanding into specific career opportunities which means companies looking for talent also benefit from better trained candidates."
The new courses include:
Corporate Travel Advisor: Roadmap to Becoming a Travel Advisor: Gain the essential knowledge and in-depth insights towards a thriving career in corporate travel.
Independent Contractor: Working with a Host Agency: Uncover the strategies and insights you need to flourish under the wing of a host agency while forging your own path to success.
On the Payroll: Working Directly for a Travel Agency: Learn the ropes and gain valuable insights into becoming an integral part of a travel agency team, related industries, and insights on daily workload and responsibilities.
Independent Travel Agency: Building Your Business: Unlock the steps and strategies needed to build your agency and find unique independence and opportunities.
This expansion of the Travel Advisor Roadmap comes as ASTA's Career Overview materials have been viewed by almost 15,000 in 2023 and the initial Travel Advisor Roadmap has been taken exponentially by those seeking a career in the travel industry. Recently, ASTA also announced a partnership with Signature Travel Network to include the Travel Advisor Roadmap, among other courses, in Signature Embark—a career training intended for those new to industry.
ASTA has also relaunched its ASTA Travel Career Center, a platform which consistently presents a wide spectrum of new employment opportunities within the industry, with regularly refreshed listings available on a weekly basis.
To access the new career pathway courses, please visit ASTA.org/pathways. To start the Travel Advisor Roadmap course at the beginning, head to Learn.ASTA.org.
Courtesy of Groups Today.