2018 Reader's Choice Awards: Emerging Destinations
We asked Groups Today readers what cities they noticed were on the rise and positioned to welcome more visitors than ever. Have you been to any of the cities on our 2018 Emerging Destinations list?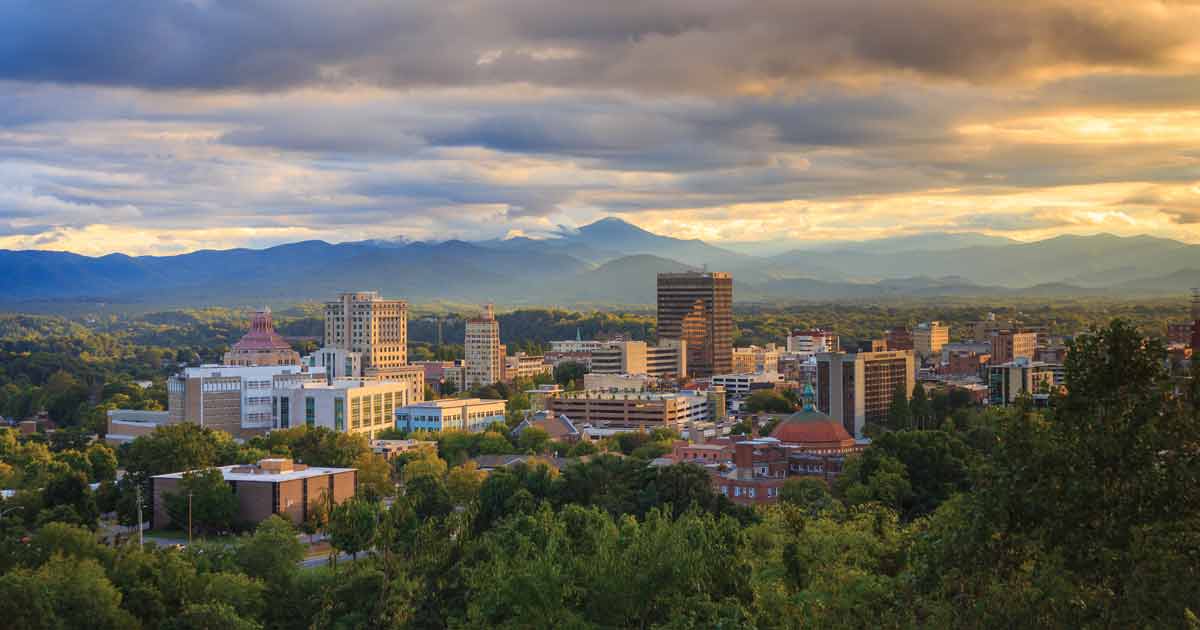 Photo courtesy of ExploreAsheville.com
With breathtaking views of the highest peaks in the East and a booming food and art scene, it's not hard to see why Asheville is attracting more and more visitors each year: Its vibe is one that's wholly creative, welcoming and energetic.
The mountain city has close access to outdoor recreation and an amazing downtown scene, allowing groups to enjoy guided hikes and other outdoor activities like Bellyak—an Asheville-invented watercraft—then spend the evening at an award-winning restaurant and grab a beverage at one of over 40 breweries in the area.
The arts scene is buzzing with hundreds of fine artists, performing arts venues, mountain crafters, folk artists, hip arts neighborhoods, lively music venues, galleries and events to celebrate creativity. It's not uncommon to find street performers entertaining crowds on nearly every corner of downtown.
Asheville Art Studio Tours leads groups on a behind-the-scenes walking tour of the River Arts District, while Lexington Glassworks welcomes groups into its downtown glass-blowing studio and gallery.
"Whether seeking adventure or to unwind, the Asheville area offers groups more than just fantastic views of magnificent mountains. Our thriving city offers tours and activities for all interests, and it is very easy to incorporate immersive, local experiences into a group trip to Asheville," said Beth McKinney, Sales Manager for Explore Asheville Convention & Visitors Bureau.
"We see planners taking advantage of our unique culture by offering farm tours, glass-blowing demonstrations that offer a hands-on component, wild food foraging, or guided hikes along the Appalachian Trail. For groups interested in experiencing the southern United States, Asheville is within a short drive to other cities popular among group travelers."
Also worth seeing: The Blue Ridge Parkway, WNC Nature Center and Biltmore—America's largest private home, built by George W. Vanderbilt in 1895.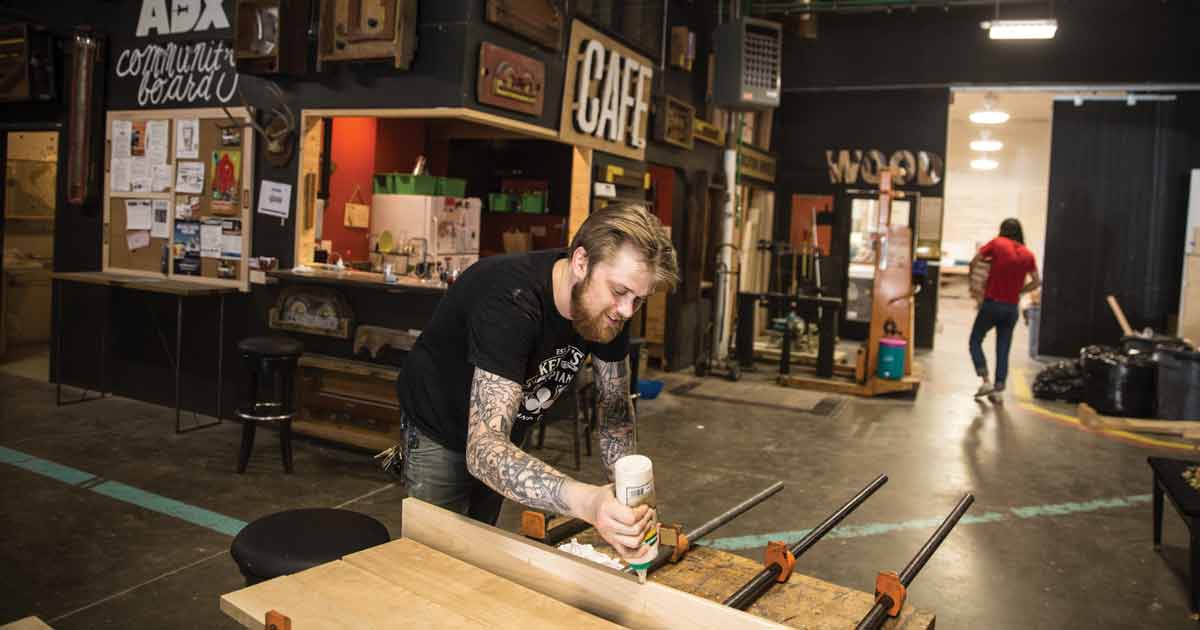 Photo courtesy of Travel Portland.
A leader in America's Makers Movement, Portland—almost named Boston—has fully embraced the DIY culture and is a location that loves to "make stuff," creating an ideal opportunity for groups to visit the various warehouses, studios and maker spaces all over the city. With the creation of new hotels to accommodate the growing number of visitors, it's clear the city is on the rise.
"We definitely have a strong independent music scene that people are drawn to and are curious about," said Ashley Kingman, Tourism Manager for Travel Portland. "We've also got Pickathon, a three-day festival with zero-waste camping, as well as the Quiet Music Festival in June—yes, it's real."
Groups can check out Mill's End Park, the world's smallest park, measuring only two feet across, as well as many of the streets that inspired The Simpsons creator and Portland native Matt Groening when creating his Simpsons characters.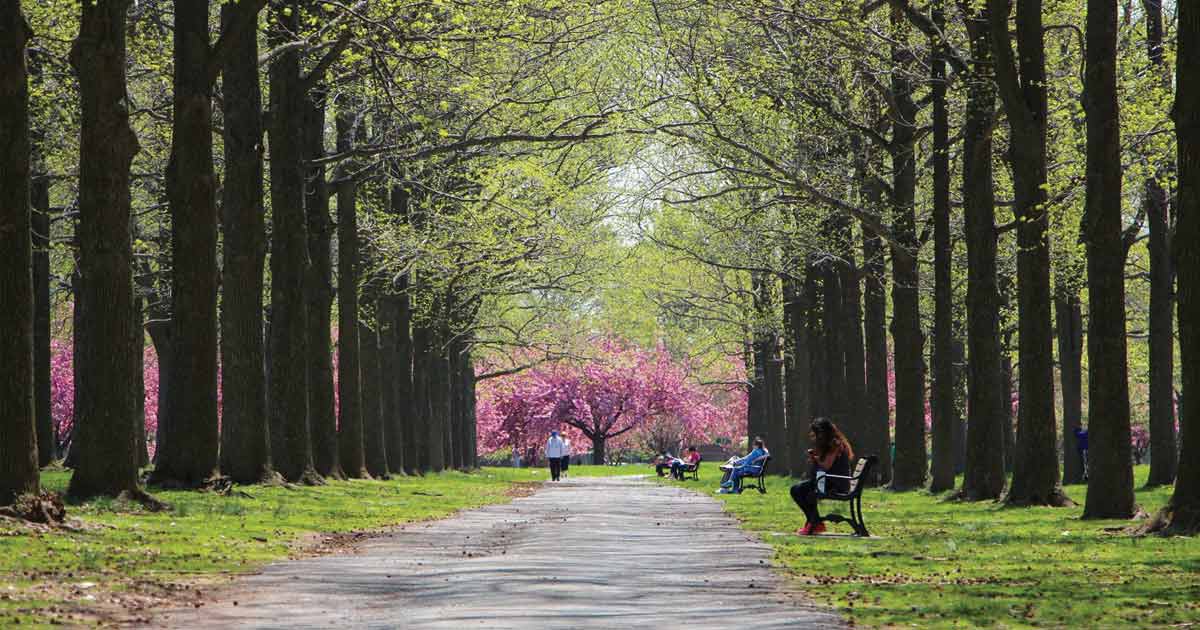 Photo courtesy of GoElizabethNJ
Elizabeth, New Jersey, just minutes from New York City and Newark Liberty International Airport, is close to all the action. The Mills at Jersey Gardens—a high-end outlet center and one of the leading tourist attractions in the state—welcomes more than 10 million travelers a year. Better yet? Groups can truly save some dough with no tax on clothes and shoes.
History buffs can stop by both the Belcher-Ogden Mansion, built in 1750, and the Bonnell House, the oldest house in Elizabeth, for some impressive architecture.
With over 120,000 residents from 50 different countries, speaking over 37 different languages, Elizabeth is a melting pot for ethnicity and heritage, showcased in its delicious cuisines and large events celebrating the various cultures throughout the city. It's more than just a port city or the background of HBO's The Sopranos!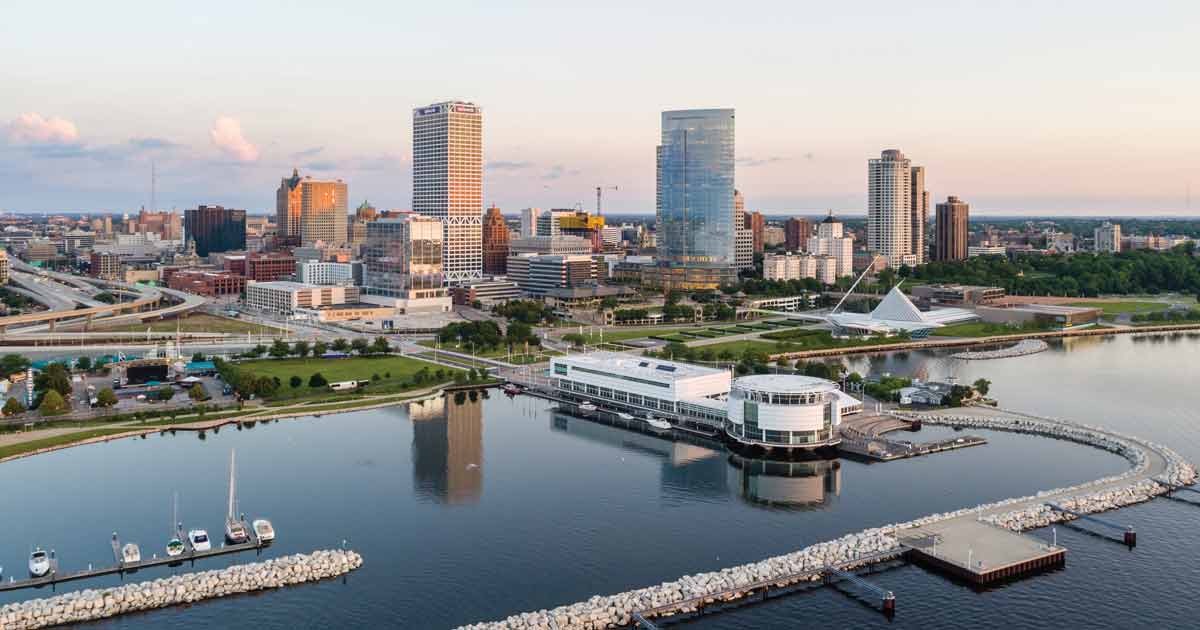 Photo courtesy of Jon Elliott/MKE Drones and Visit Milwaukee
In the "City of Festivals," there's no party like a Milwaukee party. Called the "Midwest's coolest (and most underrated) city" by Vogue magazine, Milwaukee—Wisconsin's largest city—is full of authentic cuisine, diverse neighborhoods, vibrant festivals and much more.
Beer barons Pabst and Miller set up shop in Milwaukee and things have been brewing there ever since. Milwaukee boasts its own signature bloody Mary and genuine Wisconsin Old-Fashioned—great for washing down some distinctive Wisconsin fried cheese curds. Drooling yet?
Milwaukee is also the home base of Harley-Davidson. Groups could check out the motor company's 115-year history at the Harley-Davidson Museum, complete with authentic Harley motorcycles ready for your group's photo opp.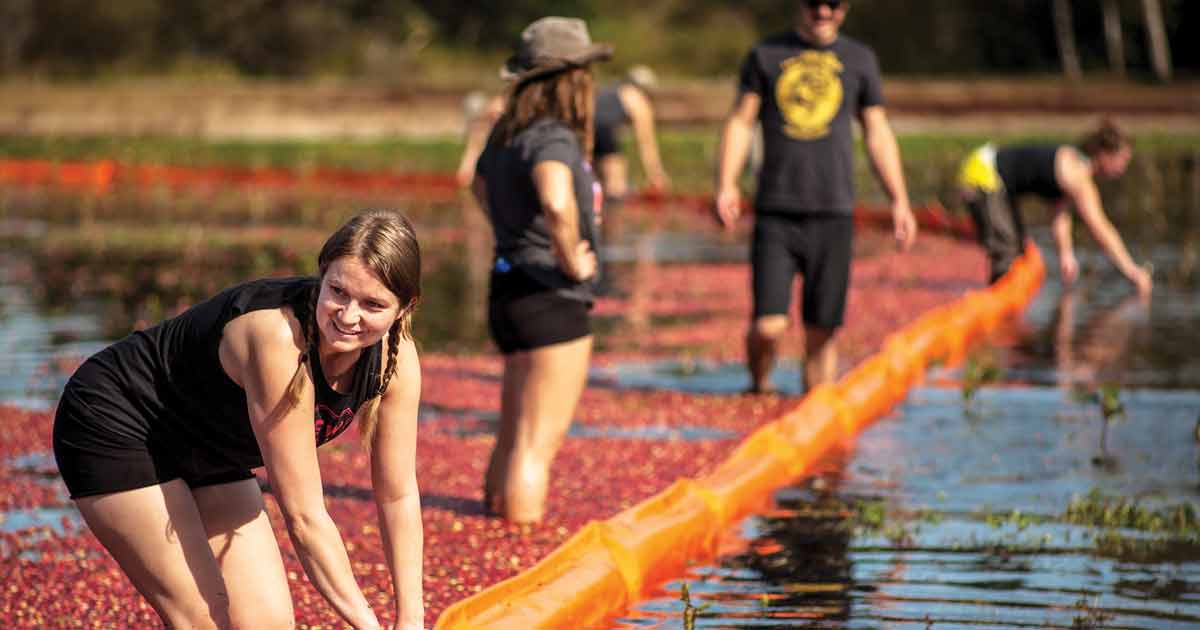 Photo courtesy of Damian Mulinix
The quintessential beach town experience, Long Beach, Washington, boasts 28 miles of silver sand along with delectable seafood, go-karts, bikes rides, horseback beach trips and Pacific Ocean sunsets. You might find new concerts and events happening around town every weekend—and even when the colder seasons arrive, groups can still find opportunities to enjoy the outdoors through activities such as hiking, fishing and fat biking.
Long Beach is a huge hub for cranberry farming and during a short window in the fall, groups can even get in on the cranberry bog harvest themselves. Did we mention the fresh seafood? It's no wonder groups are fans of Long Beach, when you can get fresh sea products on your plate at various oceanview restaurants and farmers markets along the docks, every week.
Written by Sarah Suydam, Staff Writer for Groups Today.
Main photo courtesy of Jamie Francis nad Travel Portland.
This article originally appeared in Groups Today.