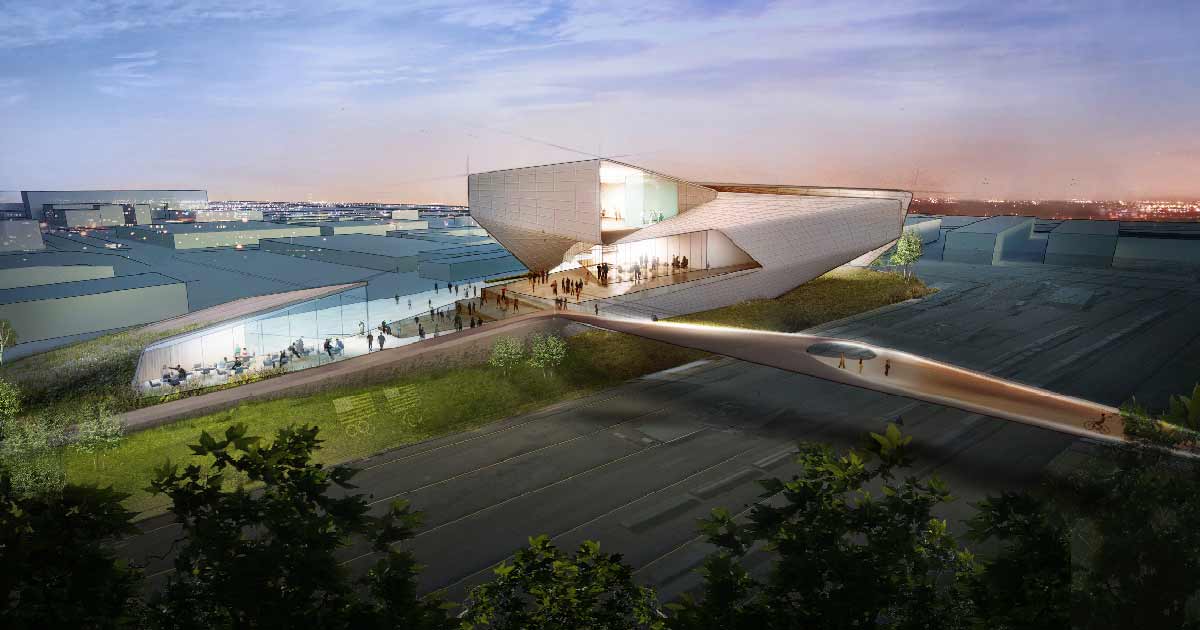 Pikes Peak Region Offers New Wonders
From the world's first holistic hospitality hotel to the Garden of the Gods Park, the Pikes Peak region is full of new wonders, unique experiences, delectable food, pristine mountain scenery and unforgettable adventures.
Home to more than 60 attractions and activities, Colorado Springs is sure to inspire a memorable visit.
WHAT'S NEW
Royal Gorge Bridge and Park: Via Ferrata
Celebrating its 90th anniversary this year, the Royal Gorge Bridge and Park will open Colorado's newest adventure: a Via Ferrata on the granite walls of the Royal Gorge in summer 2019. This guided-only activity will be open to a wide range of ages and include courses ranging from easy to more challenging, with the average tour lasting two to five hours.
United States Air Force Academy Planetarium
The U.S. Air Force Academy's planetarium has reopened to the public, after being closed since 2004. The 50-foot dome houses state-of-the-art projection technology and immersive surround sound. Public shows are offered weekdays at 12:30 p.m. and private showings can be booked for groups.
Colorado Springs Fine Arts Center at Colorado College Centennial
A century after the founding of the Broadmoor Art Academy, the Fine Arts Center revels in the ingenuity of the artists and patrons who helped shape the Colorado Springs Fine Arts Center at Colorado College into the fine museum, performing arts theater, and art school it is today. Join the FAC's year-long celebration through a variety of events, exhibitions and more.
Lincoln Center
Lincoln Center is the hottest new kid on the block. This redeveloped former elementary school, built in 1948, houses several tasty tenants like Goat Patch Brewing, Nightingale Bread, Building 3 Coffee Roasters, Tailgate BBQ, Smørbrød and several food trucks throughout the week. Wander the halls without feeling guilty for skipping class.
Local Motive Party Bus and Colorado Craft Tour
Climb aboard the Local Motive Party Bus or book a Colorado Craft Tour to enjoy an array of local hot spots like distilleries, eateries and, of course, microbreweries. Be whisked away on an entertaining afternoon full of new friends, libations and great history from around the region.
Streetcar520
One of downtown's newest eateries strives to indulge the curious, welcome wanderers, and inspire the conversationalist. With walls adorned by colorful goddess murals and a cascading bar chandelier, the globally-inspired menu impresses with everything from fries and curry sauce, to duck confit macaroni and cheese.
ON THE HORIZON
U.S. Olympic Museum and Hall of Fame
Colorado Springs, Olympic City USA, will open the doors to the U.S. Olympic Museum and Hall of Fame in spring 2020. One of the most accessible and immersive museums in the world will pay tribute to the legacies left by U.S. Olympians and Paralympians.
Pikes Peak Summit House
Construction on the new Pikes Peak Summit Complex has officially begun! The $50 million project, anticipated to be complete by fall 2020, will offer sweeping views, digitally interactive displays and interpretive outdoor exhibits designed to help protect the summit's fragile tundra.
Start crafting your Colorado Springs itinerary.
Written by Chelsy Offutt, Visit Colorado Springs Director of Communications.
This article was republished with permission and originally appeared at Visit Colorado Springs.
Photo courtesy of Olympic Museum.