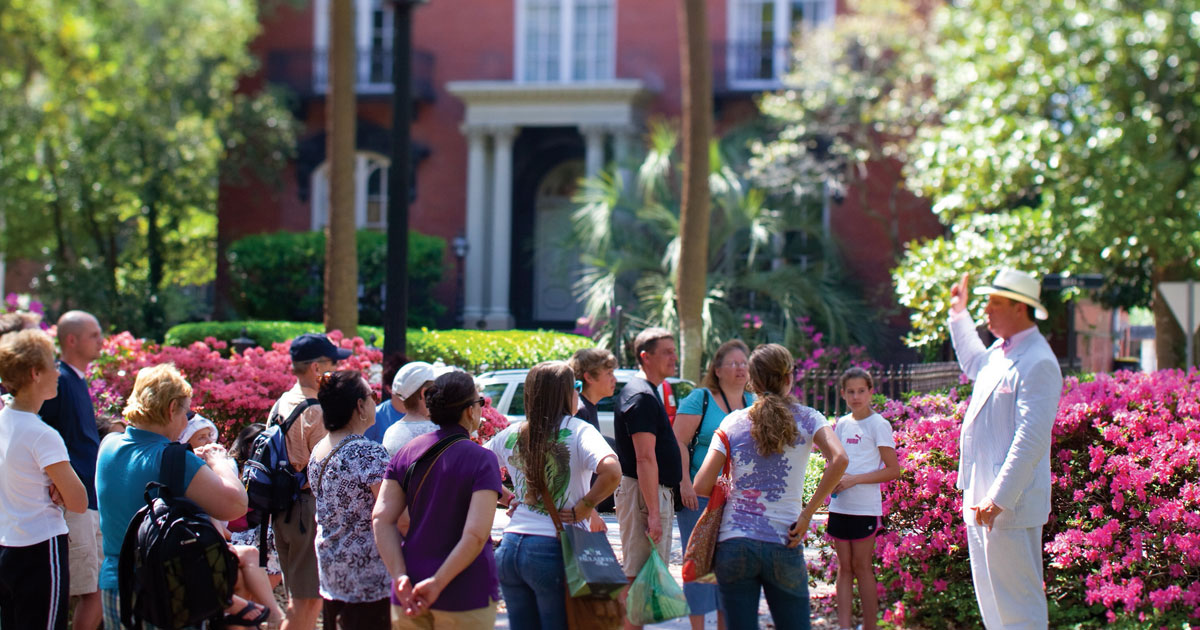 North America's Most Haunted Cities
Every city has a dark side: You can never quite tell exactly what lies beneath, behind or beyond. These North American cities are notorious haunts for ghost legends—where groups are likely to have their bones chilled by gruesome stories and their blood curdled by run-ins with spirits. And let's be transparent: These spirits don't just come out on Halloween; they're around any day or night of the year.
Baltimore, Maryland
As a legendary site for the American Revolution, Civil War and Battle of Baltimore in the War of 1812, Baltimore has a history riddled with hundreds of years of lost lives. It's rumored that ghosts roam the cobblestone streets of Fell's Point, the city's historic waterfront neighborhood. Workers and visitors at the Fort McHenry National Monument and Historic Shrine have seen shadows, smelled gunpowder and heard the sound of drums in the distance. Mystery, horror and science fiction writer Edgar Allan Poe lived in Baltimore from 1833 to 1835 with his teenage bride (and cousin) at the Edgar Allan Poe House and Museum—and he was buried at the Westminster Hall and Burying Ground after his own mysterious death in 1849.
Savannah, Georgia
Established in 1733, Savannah has a long history of battles, fires, epidemics and hurricanes that have taken hundreds of lives. Any historic building or cemetery in Savannah may be more than meets the eye, sending ghostly shivers up your group members' spines. Sorrell Weed House is said to be one of the most haunted buildings in the city and offers after-dark paranormal investigation tours. The 17 Hundred 90 Inn and Restaurant haunts guests and diners alike with tales and visions.
Montréal, Québec, Canada

Montréal has been called "The City of Mary," "The City of Saints" and—for its unparalleled nightlife during the United States Prohibition—North America's "Sin City." Haunted tours abound in Montréal's historic streets. The L'Auberge Sant-Gabriel, the oldest inn in North America that also serves as a restaurant and nightclub, is haunted by the spirit of a little girl who died in a 19th-century fire; a mysterious woman in white has been seen roaming the Queen Elizabeth Hotel; legend has it a woman named Mary Gallagher was decapitated at 242 William Street and comes back to search for her head.
New Orleans, Louisiana
In New Orleans, it doesn't matter if your groups believe in ghost stories or not. The city rests below sea level, so the dead rest in tombs above ground. From cemeteries and mansions to abandoned amusement parks, there are plenty of adrenaline-pumping and hair-raising sites within city limits. Some host tours; others are too frightening for even the boldest and bravest. Six Flags of New Orleans never reopened after Hurricane Katrina's flooding and now looms, abandoned, along the Gulf Coast. (No trespassing, but the property is visible from Interstate 10.) The Mortuary, on the other hand, operated as a funeral home until Katrina—and was then converted into a haunted house.
Portland, Oregon
The cobblestone streets of Portland's Old Town may be idyllic, but what lies beneath them is dark and harrowing. Men who came to work in Portland—sailors, loggers, cowboys and others—were kidnapped through trapdoors in saloons and smuggled through the underground network of Shanghai Tunnels to the waterfront, where they were sold to sea captains who forced them to work aboard their ships for no pay. Educational tours of the Portland Underground focus on the shanghai trade that survived for nearly a century, from 1850 – 1941. Above ground, tales of hauntings abound at the city's Lone Fir Cemetery, Old Town Pizza, White Eagle Saloon and more.
Courtesy of Groups Today.
Photo Courtesy of Visit Savannah