New York, New Year: The New in New York City
The Big Apple is constantly evolving. There's always a new attraction to explore, a new exhibition to ponder, new performances to relish.
Here's just a bite of what's in store for 2018.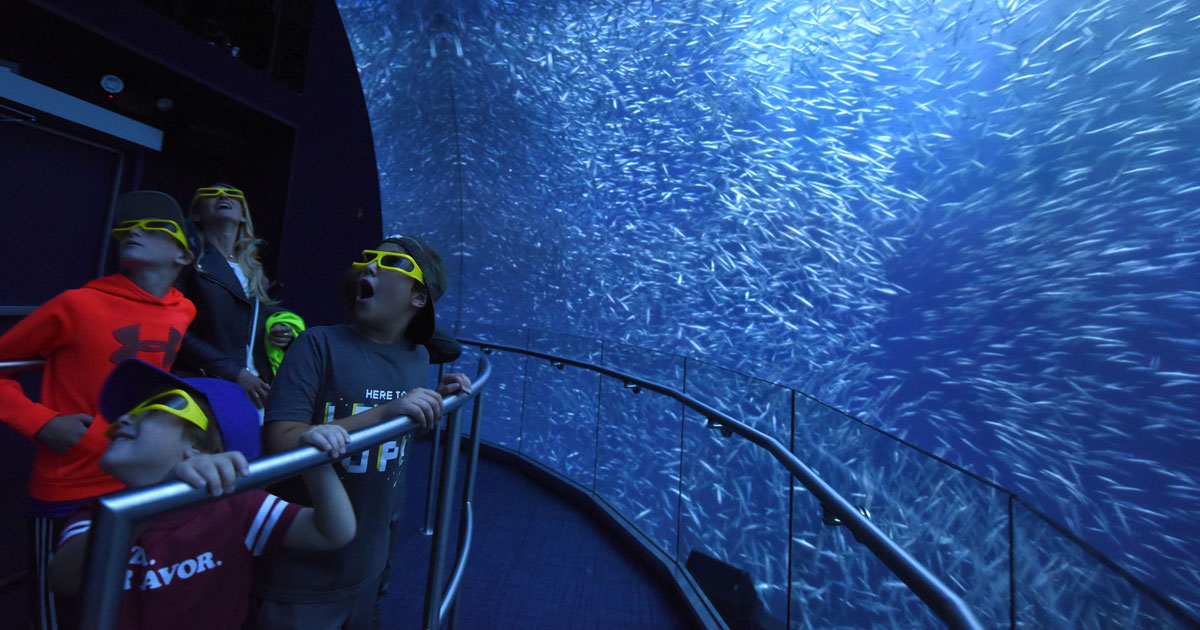 Photo Courtesy of Diane Bondareff.

An Undersea Journey
"Many of us look at the ocean and see a flat surface," said Lisa Truitt, Chief Creative Officer & Managing Partner, SPE Partners. "Yet the ocean covers 70 percent of our planet, and it is so full of so many amazing things that very few students will ever see with their own eyes."
National Geographic Encounter: Ocean Odyssey breaks boundaries—whisking groups deep into the underwater world on a journey across the Pacific Ocean, from the coast of the Solomon Islands to the West Coast of North America.
"We want to take them to places they might have the chance to go," Truitt said. "After all, how many people will ever get the chance to witness a battle between two Humboldt squids? Or get up close with a life-size version of a 50-foot humpback whale?"
Created through collaboration with National Geographic explorers, scientists and photographers, Encounter inspires appreciation of the ocean and encourages visitors to care for its creation. Interactive games challenge guests to clean up the ocean and learn about coral reefs.
"It's human nature to care for what we love," Truitt said. "If this experience can create a love for the ocean, then we have a much greater chance that we, as a collective whole, will care for it. That is what our fragile ocean needs."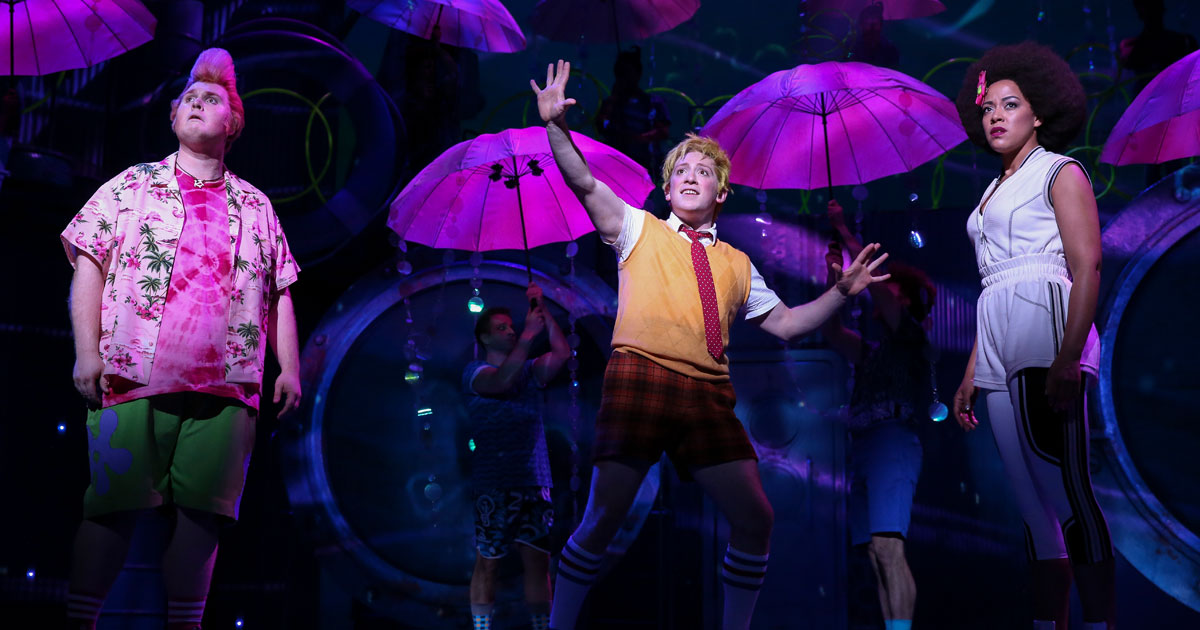 Photo Courtesy of Joan Marcus.

Spongebob Squarepants The Musical
Reimaging the favorite Nickelodeon series, SpongeBob SquarePants tackles an original story. An impending volcano threatens life as SpongeBob and his beloved cartoon comrades know it on Bikini Bottom. Featuring a score by a legendary roster of Grammy Award-winning talent and visionary direction by Tina Landau, SpongeBob SquarePants demonstrates that the power of optimism really can save the world.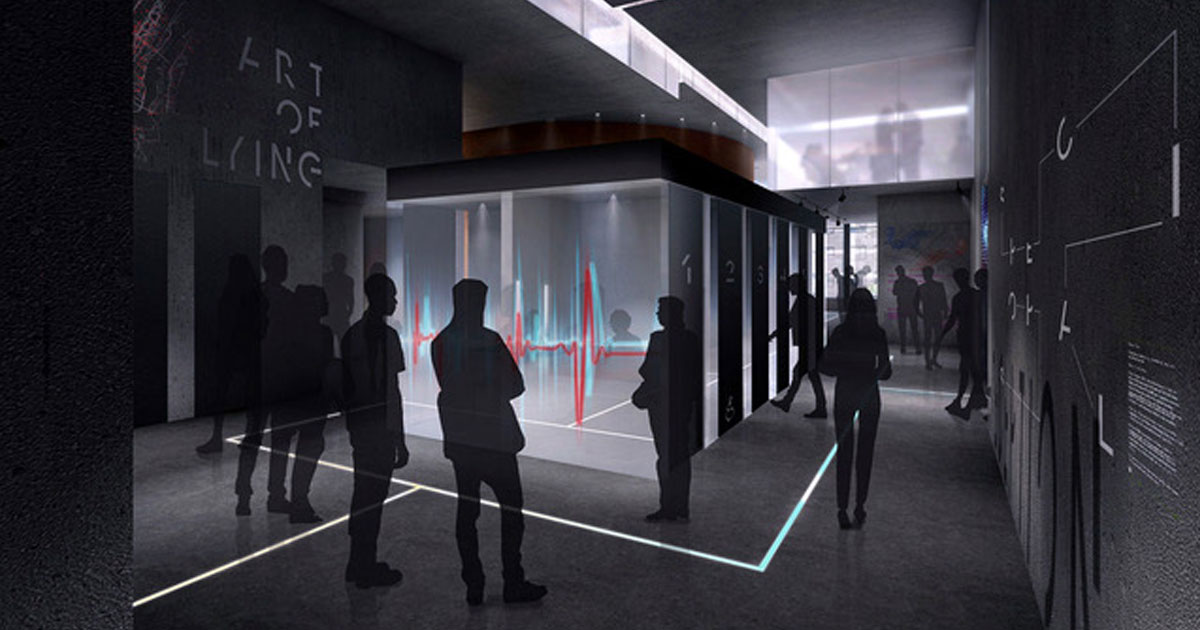 SPYSCAPE: The New Spy HQ
SPYSCAPE is a museum unlike any other. Contemporary and narrative-led, it focuses on current global themes such as big data, cyber-spying and hacking.
"SPYSCAPE provides a wonderfully creative, interactive and stimulating experience that imparts tremendous insights into the conduct of spy craft and intelligence operators—as well as the paradoxes involved in such operations," said retired Army Gen. David Petraeus, former commander of the surge in Iraq, U.S. Central Command and coalition forces in Afghanistan, former CIA Director.
Over the course of 90 to 120 minutes, groups explore the world of spying and learn how the action—in human and technical terms—is a universal aspect of individual, corporate and government activities.
Using a proprietary profiling methodology developed with leading industrial psychologists and the former Head of Training for British Intelligence, the museum orchestrates the spy journey, exploring visitors' skills and aptitude through games and tests, such as learning to encrypt and decrypt messages and testing their agility, reaction times and strategy in a twist on a laser maze.
Based on their journey through SPYSCAPE, the final Debriefing Stations analyzes emotional intelligence, IQ, observational skills, physical dexterity and risk tolerance to confirm which of the 10 major spy archetypes visitors fit.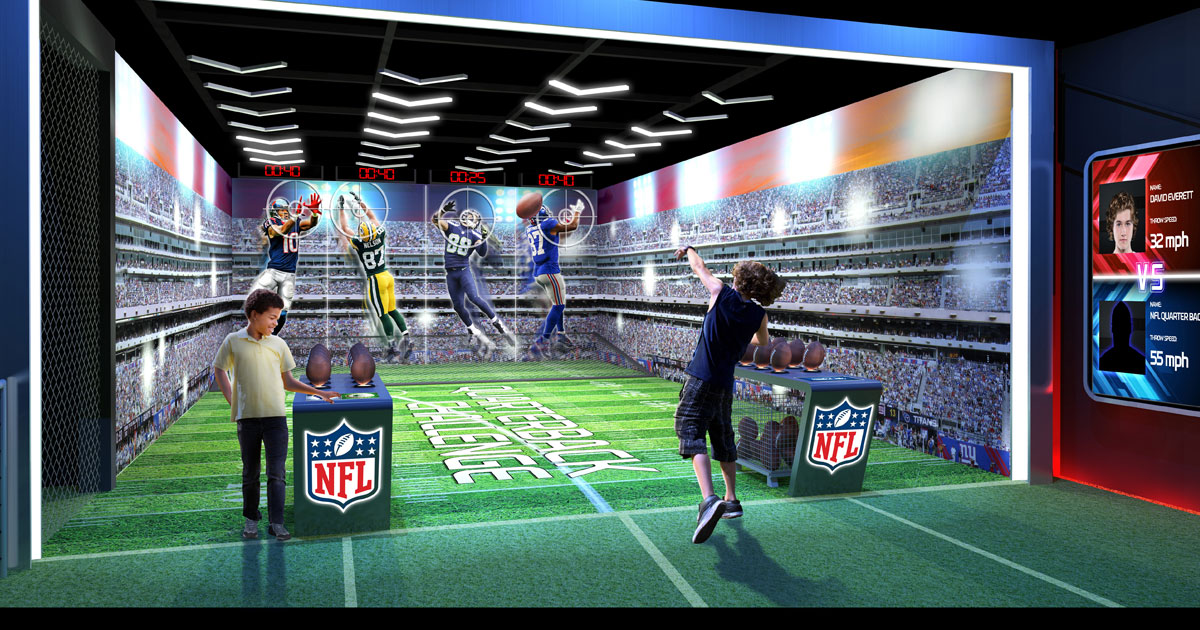 Photo Courtesy of NFL Experience Times Square.

Times Square Touchdown
NFL Experience Times Square brings groups closer than ever to the NFL and their favorite teams, in a memorable experience from kickoff to playoffs and the Super Bowl.
Spanning 40,000 square feet and four stories, NFL Experience combines immersive content, augmented reality, interactive displays, a state-of-the-art 4-D cinema and other multimedia effects to whisk visitors from the stands and onto the field.
Along with exploring the rich history of America's game and testing their team knowledge, visitors could step into the shoes of an NFL player—measuring themselves against the pros through a series of interactive challenges, including a vertical leap test and blocking dummies; learning game day strategy; and suiting up by customizing their virtual uniform in the team of their choice.
As visitors complete the game-winning pass to their favorite receiver, they transform from players to champions. Augmented reality immerses them in the pomp and circumstance of football's pinnacle: a Super Bowl win.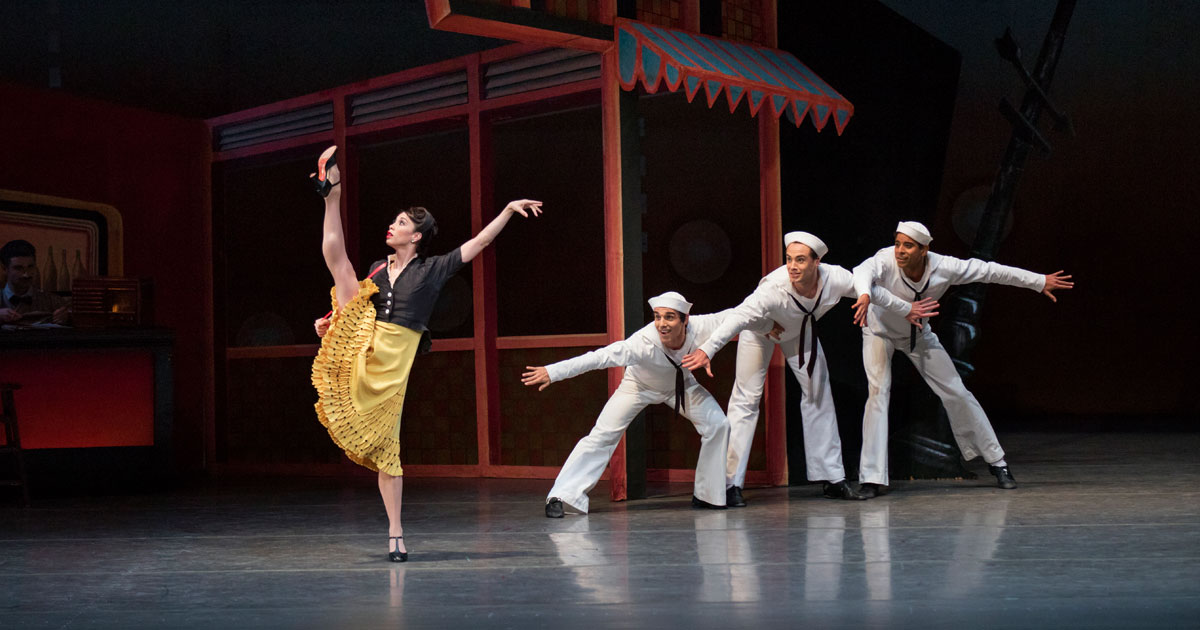 Photo Courtesy of Paul Kolnik.

A New Look at Timeless Favorites
The New York City Cultural Collection continually offers new exhibitions and events. Here's what's new at the city's best museums and performing arts institutions.
Carnegie Hall turns its attention to 1960s for The '60s: The Years that Changed America, January 14 – March 24. Inspired by Pulitzer-Prize-winning author and journalist Robert A. Caro, the citywide festival features music, lectures, panels, exhibitions, films and more.
Jazz at Lincoln Center closes its 30th anniversary season June 7 – 9, with a rare concert devoted entirely to Wynton Marsalis' original music, including Blood on the Fields, the first Pulitzer Prize-winning jazz composition.
Lincoln Center for Performing Arts is the best seat in the house for new performances. Take a famed tour of the world-renowned concert halls.
The Met Fifth Avenue brings together more than 300 newly discovered archaeological finds and masterpieces from major museums, casting new light on the Aztecs and their predecessors in Golden Kingdoms, on view February 27 – May 28.
The Metropolitan Opera showcases a winning cast in Phelim McDermott's clever vision of Mozart's Così fan tutte, March 15 – April 19. The comedy about the sexes is set in a carnivalesque, funhouse environment inspired by 1950s Coney Island.
The Museum of Modern Art presents Stephen Shore, the first United States exhibition to encompass the prominent photographer's career, from the gelatin silver prints he made as a 14-year-old to his current engagement with digital platforms such as Instagram. Through May 28.
New York City Ballet honors the centennial of Co-Founding Choreographer Jerome Robbins' birth, with a collection of some of his most celebrated works. The Robbins 100, May 3 – 20, pays tribute to Robbins' contributions and his indelible impact on the company's repertory and classical dance at large.
Grant Wood's American Gothic is one of the most recognizable paintings in 20th-century American art, yet there's more to Wood's career than a man, woman and pitchfork. Grant Wood: American Gothic and Other Fables, at The Whitney Museum, will showcase the full range of Wood's art, March 2 – June 10.
Written by Cassie Westrate, staff writer for Groups Today.