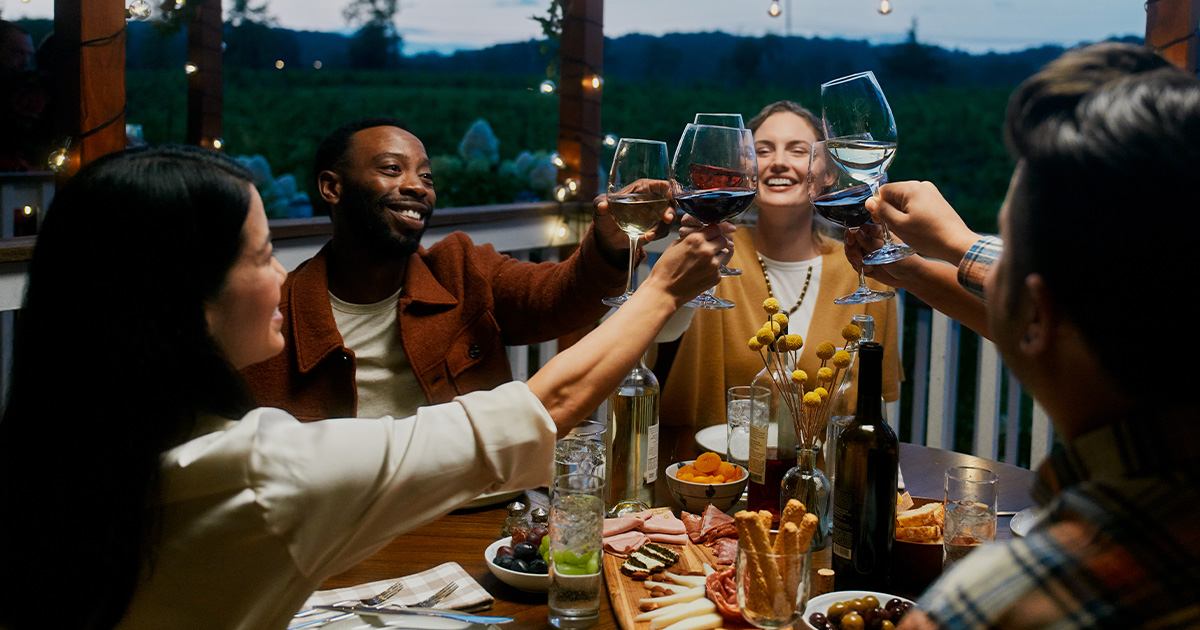 New Jersey: Little State, Lotta 'Wow!'
There's more to New Jersey than its location—although it is perfectly nestled between New York City and Philadelphia. This small-ish state is big on personality, packed with possibility and will wow your group every chance it gets—from Princeton's ivy-covered campus and the world's first boardwalk to the oldest operating lighthouse and Thomas Edison's laboratory. Add in powder-soft beaches, awe-inspiring attractions, jackpot bells and whistles, uncommon historical landmarks and more—you'll begin to wonder just how many "wows" your group can take!
OVER 1,000 ATTRACTIONS
American Dream houses every imaginable pleasurable pursuit under its expansive roof, including the Nickelodeon Universe Theme Park (the Western Hemisphere's largest indoor amusement park), Big Snow (North America's first and only indoor, real-snow, year-round ski and snow resort) and world-class shopping. Or discover edutainment must-dos at Liberty Science Center and Adventure Aquarium.
130 MILES OF BEACHES
Even beyond toes-in-the-sand season, the Jersey Shore delivers. Your group can dig into a blend of history and nature at the Sandy Hook Unit of Gateway National Recreation Area; jam to live music and photograph art murals in Asbury Park; or excavate Cape May "Diamonds," admire the "Painted Ladies" and celebrate the holidays, Dickensian style, in Cape May.
MORE THAN 400 CULTURAL EXPERIENCES
Majestic masterpieces loom large under open skies at Grounds For Sculpture, an outdoor art park, while exotic global collections can be explored at the Newark Museum of Art. Be sure to gaze upon wonders of science, history and the arts at the New Jersey State Museum.
OVER 460 HISTORICAL LANDMARKS
New Jersey is where history happened. Your group can marvel over military relics at the Old Barracks Museum, catch a glimpse of the Industrial Revolution at Paterson Great Falls National Historical Park or stroll a preserved 19th-century hamlet at Historic Cold Spring Village. In addition, groups can pay their respects to those we lost at the Empty Sky 9/11 Memorial.
BEYOND A DOZEN PLACES TO MAKE THEIR HEARTS RACE
Atlantic City's casinos are a jackpot for gamblers, foodies and fans. Favorites include Caesar's, Hard Rock, Tropicana, Harrah's and Borgata. Further north, Meadowlands Racing showcases the excitement of live harness racing and more.
ONE CULINARY "WOW" AFTER ANOTHER
For authentic international options, New Jersey delivers deliciously with Italian, Japanese, Indian, Cuban, Portuguese and fusion restaurants. Of course, the Garden State's farm-to-fork cuisine and diner culture are not to be missed, either!
PLAN THEIR "WOW" ... RIGHT NOW!
Whether you want to hit it big in Atlantic City, make spirits bright with Christmas in Cape May, offer a fresh take on agritourism or breeze into summer days down the shore, this is the time to arrange your group tour. New Jersey offers a wide range of accommodations with competitive rates that beat its big-city neighbors.
For expert assistance in wowing your group, head to visitnj.org/travel-agent-and-tour-groups-resources.
Courtesy of New Jersey Division of Travel and Tourism.
Photo Courtesy of New Jersey Division of Travel and Tourism.