Intrepid Museum Celebrates Hubble's 25th Anniversary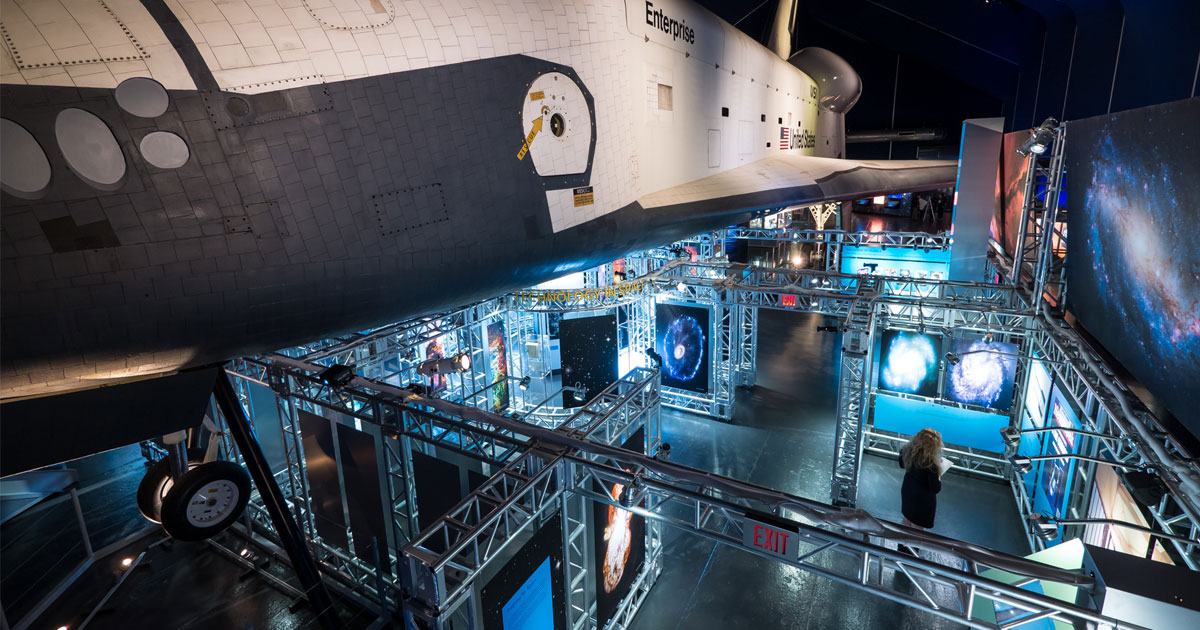 The newest exhibition at the Intrepid Sea, Air & Space Museum celebrates one of the most important scientific achievements of our time.
The exhibition [email protected] commemorates the twenty-fifth anniversary of the Hubble Space Telescope's launch into space. Located aboard Intrepid, a converted World War II aircraft carrier, [email protected] brings together original artifacts, breathtaking deep space images, artistic photographs, and immersive experiences all related to the Hubble Space Telescope.
The telescope's extraordinary images of the cosmos have revolutionized astronomy and transformed the way we view our planet and its place in the universe. Visitors will be able to view the actual tools used to repair the telescope in space. These tools, designed for the hostile conditions of space, are rarely on public display.
[email protected] also features images by New York City-based photographer Michael Soluri, who was granted unrestricted access to the astronaut crew during their training for the fifth and final mission to Hubble. His photography captures both the human elements of exploration and the curiosity of spaceflight, along with the unique hardware and tools that the astronauts used.
The exhibition is open through September 14, 2015.
Contact our experienced group sales team to arrange your group's visit to the Intrepid Museum. Call 646.381.5010, e-mail [email protected], or visit www.intrepidmuseum.org.