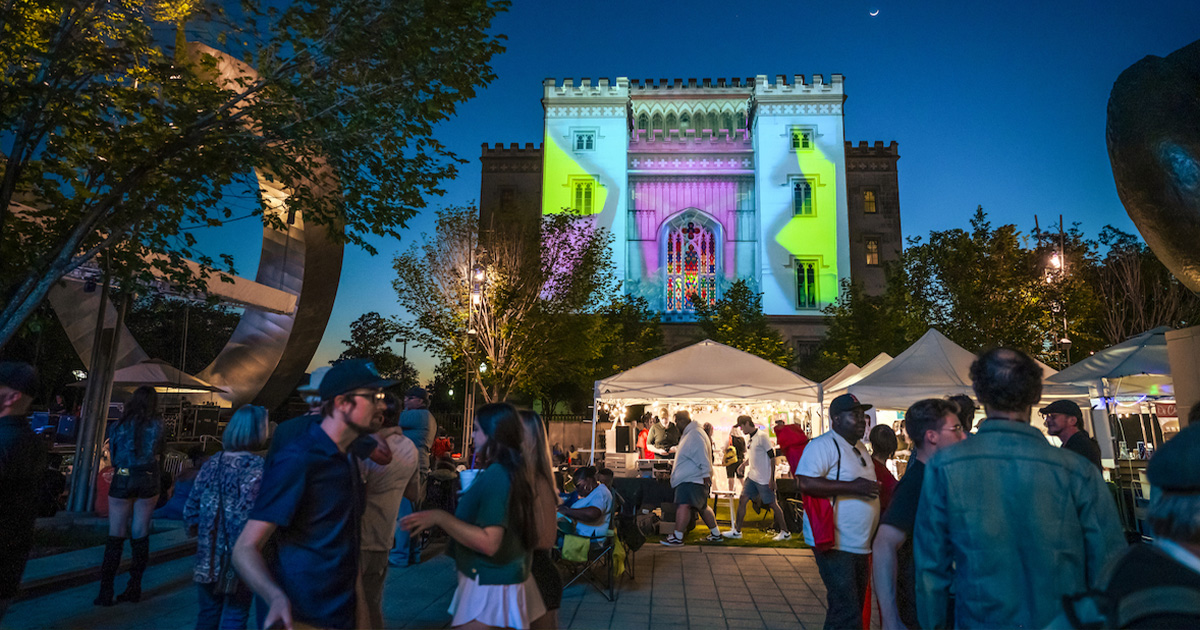 Explore the Heart and Soul of Baton Rouge
Whatever experience your groups are looking for, Baton Rouge is sure to have it!
From historic landmarks and attractions to a vibrant arts and culture scene (and everything in between), Louisiana's capital city delivers in a big way. Come along as we explore some popular hot spots in Baton Rouge your groups won't want to miss.
First, venture to Louisiana's Old State Capitol Museum, a national historic landmark atop a bluff where groups could become immersed in the state's history while overlooking the Mississippi River. Known as Louisiana's "castle-on-the-river," the museum holds several state-of-the-art art exhibits, along with a stunning display of Gothic and Victorian architecture. Climb the cast iron staircase and view a stained-glass cathedral dome, book a tour and let the experts guide you, shop the gift shop and more.
Next, it's only natural to make your way to the new Louisiana State Capitol Building—the tallest capitol in the U.S.! Clocking in at 450 feet high, the building is the perfect place for groups to get an unforgettable look at the city, Capitol gardens and lakes from above, thanks to the Observation Deck on the 27th floor. The building also houses the chambers for the Louisiana State Legislature, made up of the House of Representatives and the Senate, as well as the Governor's office.
For an up-close, hands-on look at art and science, head to Louisiana Art & Science Museum (LASM), where groups can have fun and gain a deeper appreciation and understanding for these areas of study. Located in a 1925 historic railway station on the banks of the Mississippi River, LASM has both rotating and permanent exhibits, including those on Ancient Egypt and the Solar System. Soak up the cosmos in the Irene W. Pennington Planetarium, peruse interactive children's galleries, find hidden gems in the museum store and plenty more.
Football fans won't want to miss a visit to LSU's Mike the Tiger Habitat, a state-of-the-art habitat that houses the university's mascot, a live tiger named Mike the Tiger. Here, groups could see Mike thriving in his 5,000 square foot habitat, which incorporates natural substrates, lush plantings, a large live oak tree, a beautiful waterfall, and a stream evolving from a rocky backdrop overflowing with vegetation. Mike the Tiger is cared for by the LSU School of Veterinary Medicine and his personal veterinarian, Dr. David Baker.
For more ways to explore and enjoy Baton Rouge, see Visit Baton Rouge.
Courtesy of Visit Baton Rouge.
Photo Courtesy of Jordan Helfer.