Broadway with an Eye to Fashion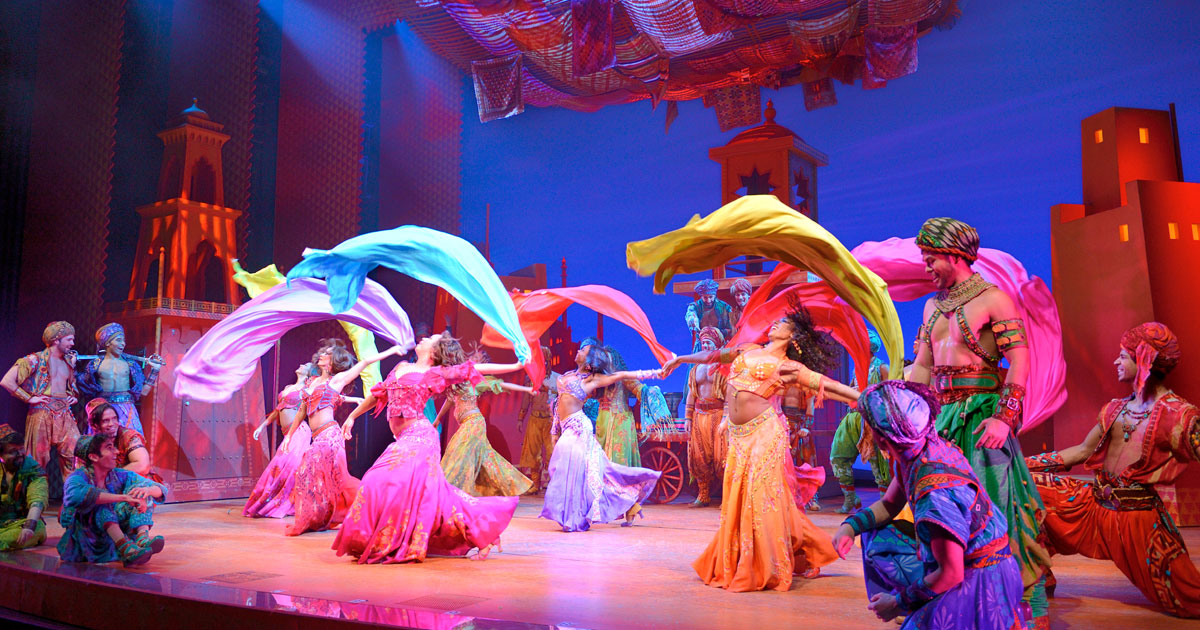 The worlds of Broadway and fashion rarely intersect. Yet they did when legendary designer Valentino called the hit Broadway musical Aladdin "the most beautiful show on the planet" in The New York Times.
To spur his creativity, two-time Tony Award®-winning costume designer Gregg Barnes looked at intricately beaded bridal gowns, Cartier jewelry, Dior and Lacroix fashions, and cultural influences from countries such as China, Japan and Russia. He even traveled to Morocco to study mosaics and architectural details.
"We also wanted it to feel sexy," Barnes said. "So it's OK to show a belly button or a washboard stomach."
When it came to bringing these costumes to life, 23 different craft shops worked simultaneously, including beaders, cobblers, dressmakers, milliners and painters. In all, there are 337 costumes in the show. In the "Prince Ali" number alone, there's an eye-popping costume parade that involves 71 looks and 47 quick changes.
"We're now a well-oiled machine, but the creation of it was a great challenge," Barnes said.
It clearly worked: The Associated Press calls this number "perhaps the most exciting three-and-a-half minutes on Broadway."
More than 3 million people have already been dazzled by the musical and its stunning costumes. The show is turning heads everywhere from Tokyo to Sydney to London's West End, with a national U.S. tour launching this April.
For Gregg Barnes, this has all been a labor of love.
"I spent four-and-a-half years of my life designing this show!"
And it has all come together fabulously. After all, NBC-TV says Aladdin is "exactly what you wished for!"
Courtesy of Disney Theatrical. For tickets, show information and performance schedules, visit www.aladdinthemusical.com.
Photo courtesy of Deen van Meer/Disney Theatrical Productions.