Awe-Inspiring Enchantment Awaits in Philadelphia
For many, the Wizarding World of Harry Potter is their happy place. Even all of these years later, there's still so much to enjoy and explore when it comes to the stories, settings and characters that make the iconic series what it is. Now, thanks to the highly-anticipated world premiere of Harry Potter: The Exhibition at The Franklin Institute in Philadelphia, groups can do just that.
The all-new behind-the-scenes exhibition, which debuts February 18, 2022, will celebrate the iconic moments, characters, settings and beasts as seen in the films and stories of Harry Potter, Fantastic Beasts and the expanded Wizarding World, including Harry Potter and the Cursed Child. The exhibition accomplished this through beautifully crafted environments that honor the iconic moments, characters, settings and beasts fans love using best-in-class immersive design and technology to deliver an unforgettable personalized experience groups will love.
From the mysteries of Hogwarts™ castle to the adventures of its brilliant students; from daring duels to dragons and Dark Arts; from goblins at Gringotts™ to the magnificent Ministry of Magic—the exhibition will bring magic to life, connect visitors with a global community of fans of the Wizarding World, and reveal the artistry and craftsmanship behind the blockbuster films.
The groundbreaking exhibition spans thousands of square feet and features 10 distinct areas—from Hogwarts™ castle and The Great Hall to Hagrid's Hut and The Forbidden Forest.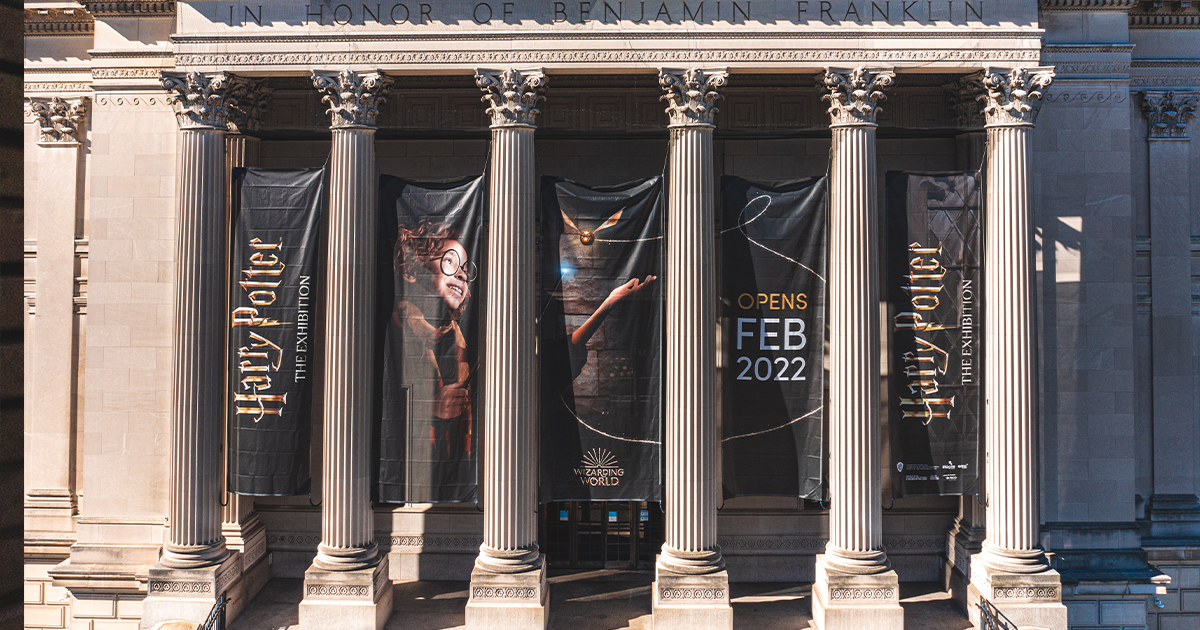 Groups will transition into the exhibition from the iconic King's Cross Station, entering through a spellbinding entry, selecting their house and wand and beginning their personalized journey. They will get an up-close look at authentic props and original costumes from the Harry Potter and Fantastic Beasts™ films, and an opportunity to engage with innovative, awe-inspiring and magical environments and installations in ways never before experienced in a touring exhibition. Harry Potter: The Exhibition is the most comprehensive touring exhibition ever presented about the Wizarding World.
Tickets—which are on sale now—are timed and dated, and advance purchase is strongly recommended. For information on purchasing tickets, please visit The Franklin Institute.
Written by Sarah Suydam, Managing Editor for Groups Today.
Photos courtesy of The Franklin Institute.