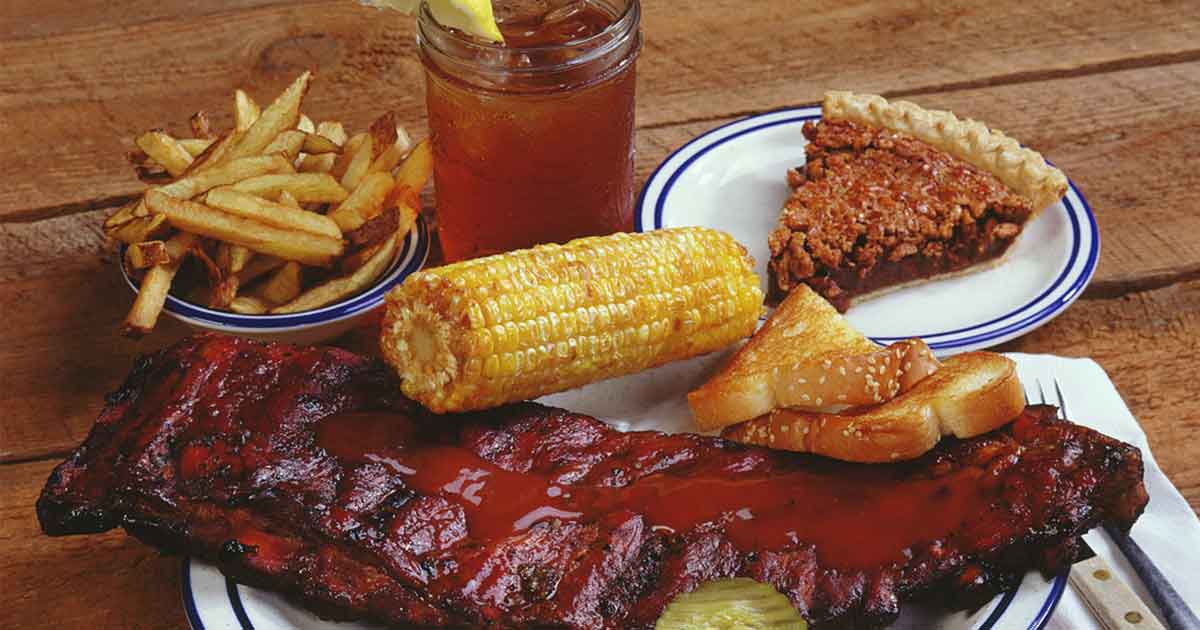 Authentic Southern Eats!
When groups are craving true Southern dishes to go along with that classic Southern hospitality, Columbus, Georgia is just the place.
The city offers several mouth-watering, award-winning and award-deserving options. Centrally located in west-central Georgia, 90 minutes from Atlanta's Hartsfield-Jackson International Airport, it's an easy drive to some seriously memorable eats.
Plucked Up Chicken and Biscuits
1208 1st Avenue
This establishment is the creation of local eatery icon Mark Jones. Think perfectly fried chicken and fluffy, golden-brown biscuits, and all the different dishes possible, and you have Plucked Up. This is a casual atmosphere within a brick-exposed venue with "memorable" décor. Open 7 a.m. to 3 p.m., Monday through Saturday.
Smoke Bourbon and BBQ
1047 Broadway
This casual spot showcases the only rooftop patio on Broadway and is known for creative barbecue and Southern fare, such as mouth-watering favorites pimento cheese wontons, brisket tacos topped with pineapple cilantro slaw and pickled onions, brisket gnocchi, and crowd-pleaser The Pig Mac: a pulled pork sandwich topped with homemade mac 'n' cheese and housemade sauce, all on a toasted brioche bun. Every Friday and Saturday there's "Up in Smoke," with live music followed by a DJ. Hours are 11 a.m. to 9:30 p.m., Monday through Thursday; 11 a.m. to 10 pm., Friday and Saturday; and 11:30 a.m. to 5 p.m., Sunday.
Minnie's Uptown Restaurant
104 8th Street
Minnie's Uptown Restaurant is known for meat-and-three options for lunch, but the recent 10Best honor proves they're worth a visit. Whether groups are craving collard greens and mac 'n' cheese or candied sweet potatoes and cornbread dressing with gravy, Minnie's has you covered. Open 10:45 a.m. to 2:30 p.m., Sunday through Friday.
Country's on Broad
1329 Broadway
Country's, a locally based restaurant started in 1975, now has three Columbus locations—including one in Uptown Columbus. This venue is uniquely situated in a former Greyhound bus station built in the 1930s, with a shiny, stainless steel interior décor and a free jukebox playing music selected by customers. The eatery also boasts a vintage bus, attached to the building and available for dining. Country's is a popular destination for its barbecue, ribs, milkshake bar and more. And probably the best lemon meringue pie in Columbus and beyond. Hours are 11 a.m. to 10 p.m., daily.
Ruth Ann's Restaurant
941 Veterans Parkway
Originally built in 1959, this iconic eatery may serve the best breakfast in Columbus. It's a must-visit restaurant with a no-frills homey atmosphere. Ruth Ann's famous, delicious, Southern home-style breakfast and lunch dishes are served all day—coffee, espresso and cappuccino, too! Want something unique for breakfast? Groups can try the Capt'n Crunch French Toast. Ruth Ann's is open 6:30 a.m. to 3 p.m., Monday through Friday; 6:30 a.m. to 2 p.m., Saturday; and 8 a.m. to 2 p.m., Sunday.
Which table will your group pull a chair up to first?
Written by Sarah Suydam, Staff Writer for Groups Today.
Photo courtesy of Columbus, GA Convention and Visitors Bureau.