A Quintessential Winter Activity in New York
The Rink at Rockefeller Center is celebrating its 85th season this year! Originally planned as a temporary exhibit, The Rink was so popular it became a permanent addition, with the Prometheus Statue and the Christmas Tree providing one of the most familiar backdrops in the world.
Legend has it the idea for The Rink was inspired by a Depression-era skate salesman who demonstrated his product by skating on the frozen water of the Rockefeller Center fountain. However the idea originally came about, The Rink was the perfect fit for the sunken plaza, which was struggling to attract shoppers as the entrance to the high-end retailers in the underground concourse. The Rink, or "skating pond" as it was first known, officially opened on Christmas Day 1936.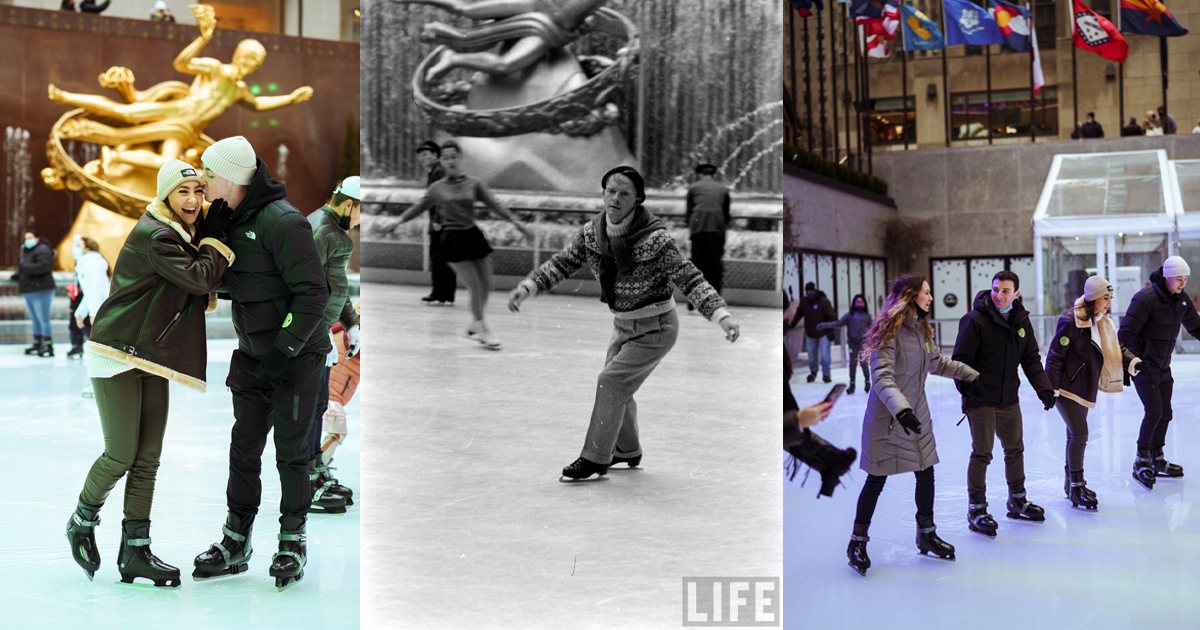 Ice skating at The Rink at Rockefeller Center is one of New York's quintessential winter activities. It's a tradition that has never failed to delight and welcomes skaters of all levels to join in the fun. The skating season kicks off annually in the fall and runs over five months through spring. Open seven days a week, it pairs easily with a visit to Top of the Rock Observation Deck.
Group rates start at only $16 per admission, plus $10 per skate rental. Groups can be booked with the Rockefeller Center sales team at [email protected].
Learn more at The Rink at Rockefeller Center.
Courtesy of Top of the Rock.
Photos courtesy of Top of the Rock.