A Front Row Seat to Chicago's Skyline
One of the most unique ways to enjoy an iconic city skyline is from the perspective of being out on the water, whether it be an ocean, river, lake or something in between. If Chicago is on your list of places to visit, be sure to hop aboard an open-air cruise with Mercury Cruises, which is celebrating its 85th season in 2021.
For 85 years, Mercury, Chicago's Skyline Cruiseline has been a cornerstone of the Chicago Riverwalk offering family-friendly daytime and evening cruises. And now, the popular cruise has returned, having kicked off its 2021 season in late May. From Instagram-worthy views of the Chicago River and Lake Michigan to summertime cruises with a canine companion, cruising with Mercury is the ultimate way for groups of all kinds to experience the Windy City.
Departing from Michigan Avenue and Wacker Dr, 112 E. Wacker on Chicago's Riverwalk, Mercury Cruises' tours zip across the Chicago River into the heart of the city and Lake Michigan, offering lively narration from local tour guides and 360-degree, selfie-worthy views of the city's famous skyline and iconic landmarks and skyscrapers—from the Willis Tower and Marina City to 875 N. Michigan Ave. and Museum Campus.
"As one of the first local Chicago tour boat operators, we're honored to continue providing Chicago families and visitors with some outdoor epic fun as they experience Chicago's Riverwalk, amazing skyline and waterfront," said Bob Agra III, Vice President, Mercury Cruises. "We provide guests with lasting memories of their visit to our city."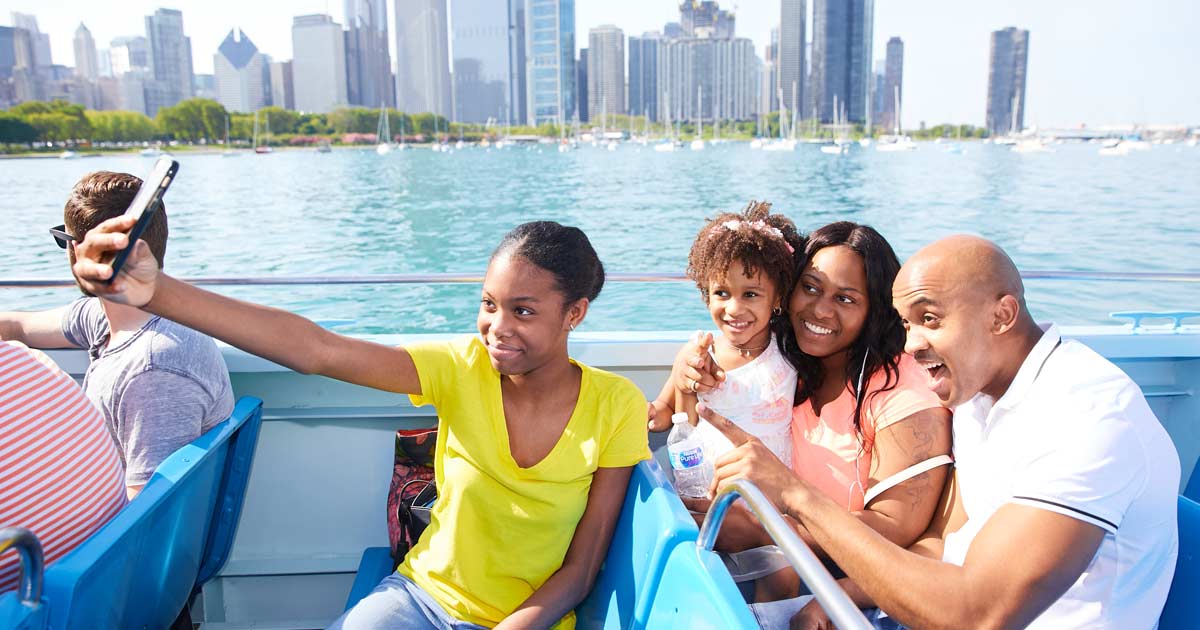 A third and fourth-generation family-owned and operated cruise line, Mercury has long been an important fixture in the city's cultural landscape. The original Mercury company, a single speedboat operation founded by Portuguese immigrant Arthur Agra in the 1930s, was a fast success and became Chicago's first sightseeing boat company. The cruises were popular among locals seeking an enjoyable, cool lakefront respite during a period of national economic depression.
Mercury Cruises has remained steadfast in their commitment to ensuring the safety of crew, docents and passengers by continuing COVID-19 safety and cleaning policies, including complying with the federal mask mandate.
From fireworks to Chicago's only cruise where pooches and their people embark on a 90-minute getaway, Mercury has day and evening options for every group.
To see a full schedule, purchase advance tickets and view additional safety measures, visit Mercury Cruises. Call 312.332.1368 or email [email protected] for special group rates and additional information.
Written by Sarah Suydam, Managing Editor for Groups Today.
Photos courtesy of Mercury Cruises.