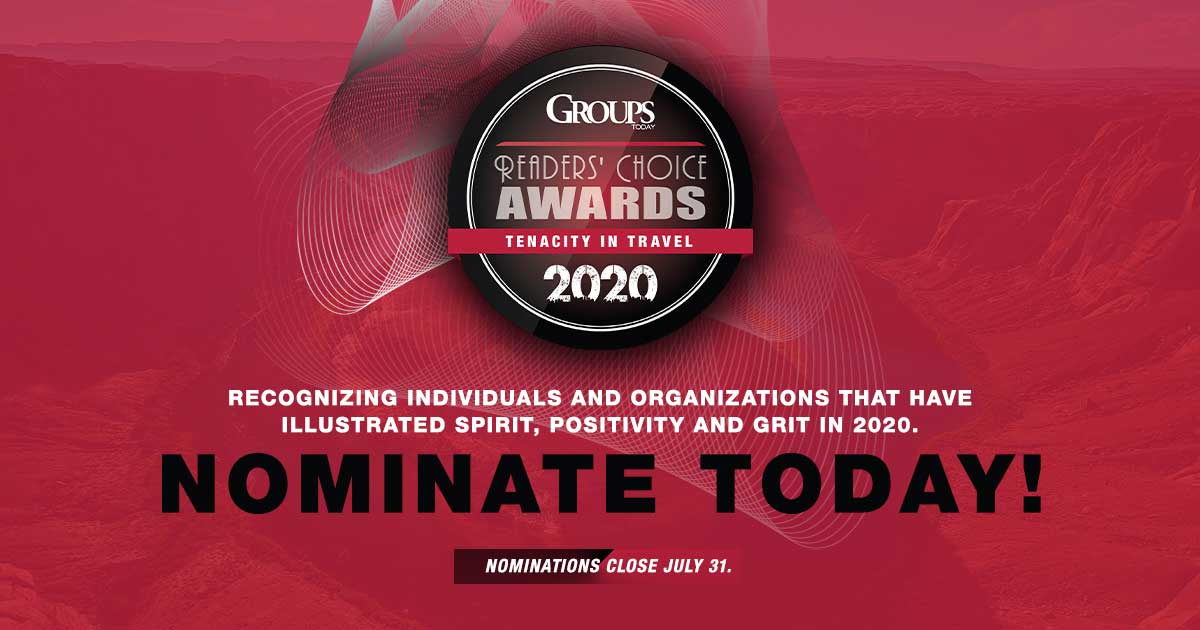 Submissions are now closed!

Tell us: Who in the industry illustrated spirit, creativity and grit this year?
For the eighth year, Groups Today is bringing you the annual Readers Choice Awards, with a twist. Every year, thousands nominate and then vote on their favorite destinations, CVBs/DMOs, hotels, dining, attractions and more.
Obviously, this has been a different year for travel and tourism—one we ultimately decided was still worth honoring! Week after week we witness amazing stories of perseverance, positivity, spirit and grit from our friends in the industry.
We want to shine a light on those who displayed "Tenacity in Travel" and need your help with nominations! No voting will take place, as final selections will be made by our internal review committee.
Here are some examples of who you might nominate:
Tour Operators
Industry Leaders
Exceptional Employees
Tourism Associations
Destinations & Attractions
Hotels & Restaurants
Reasons they might be nominated:
Exceptional customer service
Unique problem solving
Creative marketing campaigns
Strong leadership/Staff management
By nominating you agree to receive communications from Groups Today.