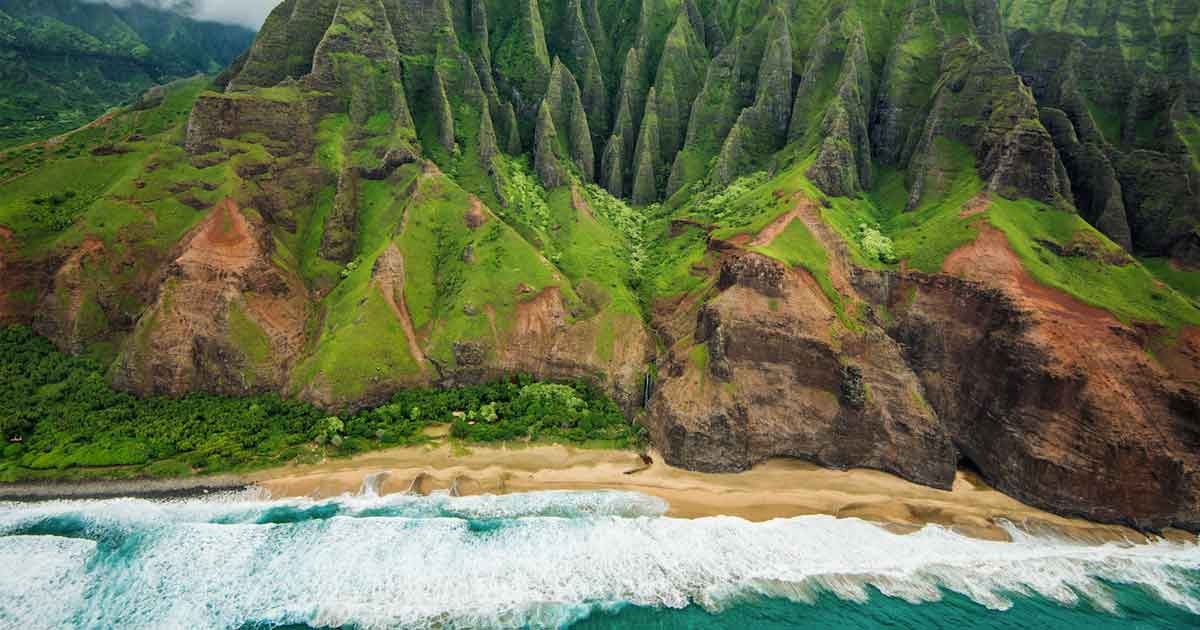 Depending on where you are in the world right now, you might be pining for sunnier skies and warmer temperatures. Groups looking for an extra dose of tropical vibes can check out these must-see attractions on Hawaii's fourth largest island: Kaua'i.
The oldest and northernmost island in the Hawaiian chain is draped in emerald valleys, sharp mountain spires, and jagged cliffs aged by time and the elements. Centuries of growth have formed tropical rainforests, forking rivers and cascading waterfalls. More than just dramatic beauty, the island is home to a variety of outdoor activities for groups to enjoy.
LAND
With 90 percent of Kaua'i inaccessible by car, be sure to pack some comfy shoes!
WATER
Feel like simply relaxing? Kaua'i has a beach for you!
AIR
Note: Before your trip, always check for weather notices and other important updates that could affect travel and activities.
Written by Sarah Suydam, Staff Writer for Groups Today
Photo courtesy of Hawaii Tourism.
---