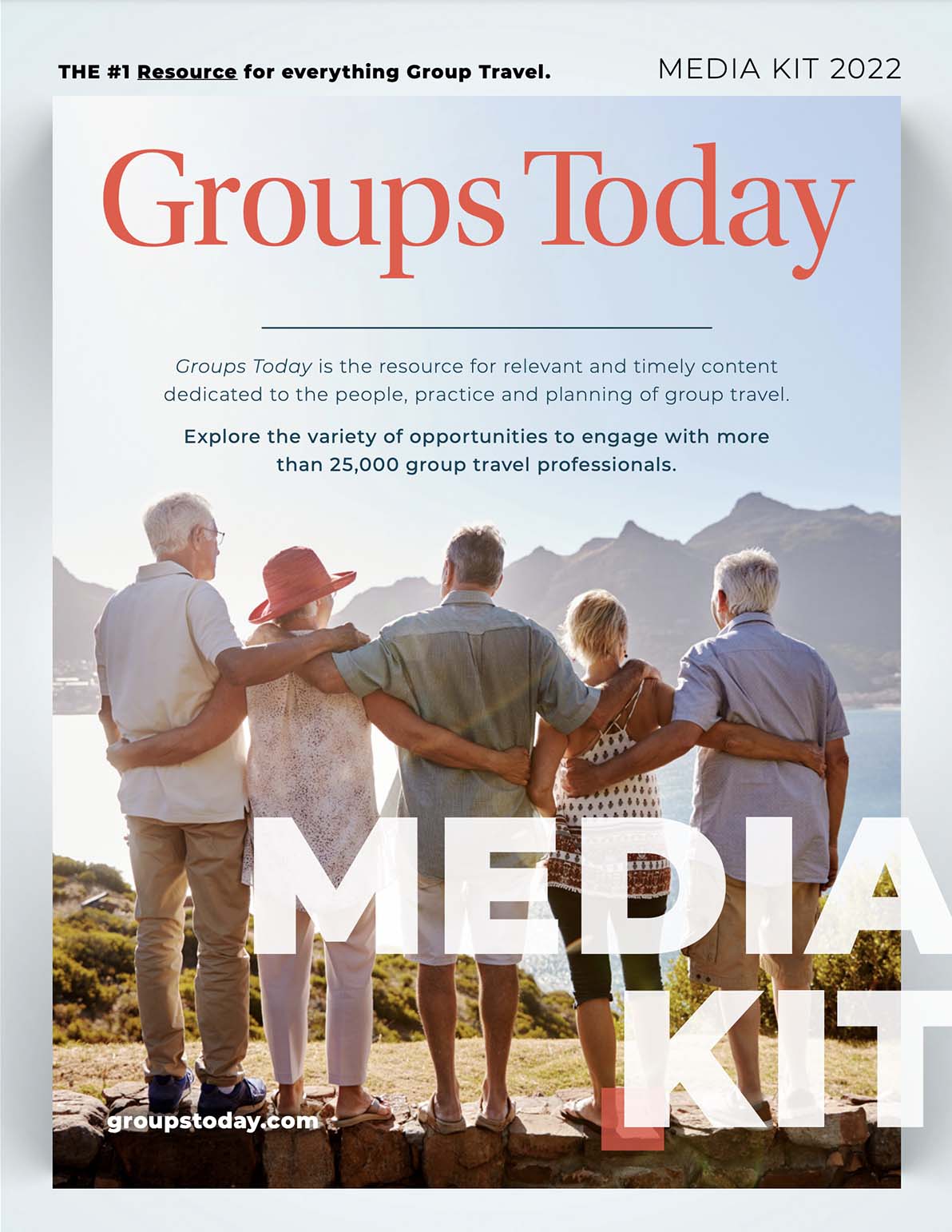 Engage the Travel Industry
The Groups Today community is 41,000+ strong and growing. Groups Today is a bi-monthly resource for travel professionals who arrange packages for those traveling in groups. As North America's leading magazine for group travel, Groups Today offers content on important industry happenings, fresh destination ideas, best business practices and smart planning tips.
Groups Today includes editorial coverage on the U.S. and Canada, travel updates, opportunities by region (Western, Midwestern, Southern, Eastern) and niche markets.
Comprehensive Marketing Packages
Groups Today is today's planning resource for tomorrow's group travel. Our comprehensive marketing packages include print, digital and editorial—letting advertisers maximize their marketing dollars by reaching the entire audience with one media buy. Our account executives are available to help you create a marketing plan that works best with your budget and needs.